Branded Short Domain
Branded short domains are the first step to keeping your brand at the front of your digital sharing efforts. Ensure organic sharing is auto-branded turning your audience into brand ambassadors.

Get Started
Custom Bitlinks
You optimize your ad copy so why not optimize your short links? Educate your audience before they click by customizing the second half of your branded Bitlinks for higher CTRs.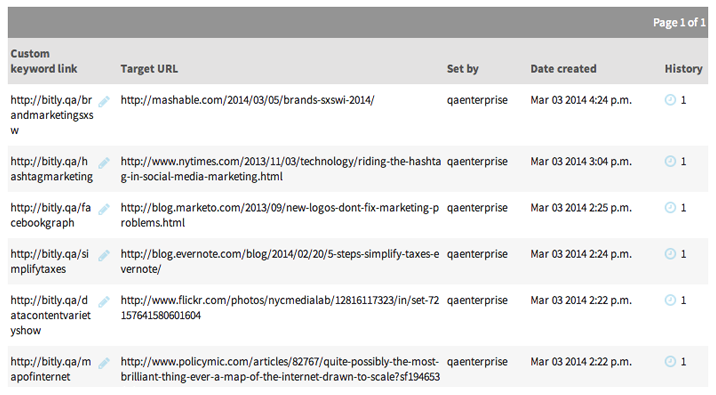 Get Started
Enterprise Team Management
Manage, control and measure the content being shared across your brand. Segment your analytics by department, location, channel, brand or user.

Get Started
Reporting & Analytics
Better understand your audience. Gain intelligence about your digital efforts and learn what your audience is organically sharing, all in real-time.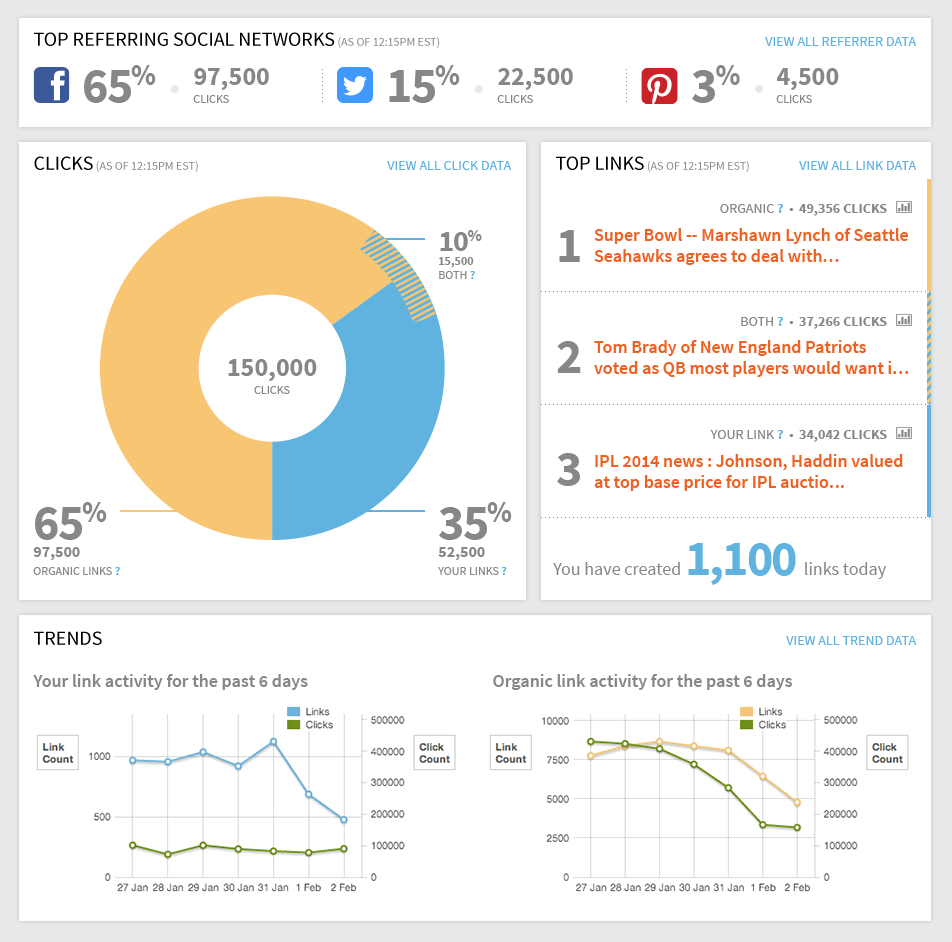 Get Started
Workflow Integration
Bitly seamlessly integrates into 75 of the world's leading social publishing and website content platforms via our world class APIs.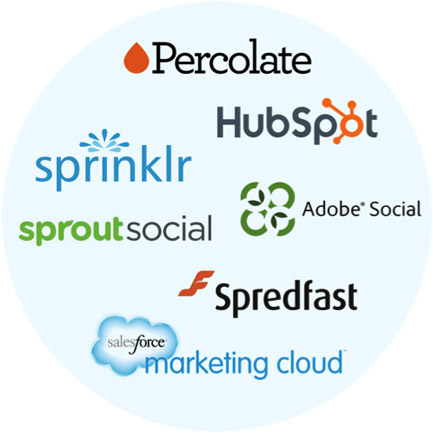 Get Started
Our Clients
Sometimes it's better to let our clients do the talking.
"Bitly's tool is integral to our daily work at BET. It allows us to gauge traffic to our digital properties in real-time and serve up the best content possible to our audience through our social media platforms." - JP Lespinasse, Senior Director of Social Media, BET

Get Started