Thinking about attending one of the many social media conferences taking place this year? Don't worry about the research! We did it for you.
The Social Shake-up Show: May 6-8 | Atlanta, Georgia
As the name implies, this conference promises to delight marketing, communications and social media professionals with an impressive lineup of speakers that have shaken things up in their spaces. The Social Shake-up Show has, by far, the most extensive list of confirmed speakers representing the widest variety of industries than any other conference on this list. That in itself is reason enough to check them out!
We also love that the agenda is packed full with social media-specific sessions, including "How to Avoid or Manage a Crisis on Social Media," "Social Media on a Shoestring Budget" and "Tying Social Media to the Bottom Line."
Speaker highlights
Andrew Davis, bestselling author
Tom Chirico, Brand Strategy at Twitter
Sarah Greenberg Sachs, Director of Freestyle Marketing at Coca-Cola
Lisa Goode, Senior Director of Communications at Southwest Airlines
Schedule
Pricing
Starts at $1245
Tickets
SocialWest June 12-14 | Calgary, Canada
SocialWest, the only conference on this list based outside of the U.S., is aimed at communications, marketing and social media professionals. Many of their top presenters represent the Canadian branches of large, U.S.-based companies, including Twitter, Facebook and LinkedIn. This is their fourth year putting together SocialWest. Last year, tickets sold out, so if this looks like a conference you might want to attend we recommend you get your ticket sooner rather than later.
Also, we love that you can customize your schedule each day. Following a keynote on both Thursday and Friday, attendees can choose which follow-up topics they want to participate in during the post-presentation breakout sessions. According to SocialWest, each of their speakers will share the latest insights in social media and promise to use their sessions to educate—not self-promote.
Speaker highlights
Arlene Dickinson, author & entrepreneur
Paul Burns, Managing Director at Twitter Canada
Diana Luu, Head of LinkedIn Marketing Solutions Canada
Susan Charles, Brand Strategy Lead at Google
Schedule
Pricing
Starts at $599 CAD
Tickets
MozCon July 15-17 | Seattle, Washington
MozCon targets marketers of all sorts, but there's plenty on its schedule for social media professionals. They stand out from the crowd because of their emphasis on providing attendees actionable tactics that inspire new ideas and teach people the skills they need to up-level their approach to marketing. While the conference is focused on SEO, mobile, conversion optimization and local search, today's social marketers need to be generalists and we love that MozCon caters to novices and pros alike.
So far, many of the speakers listed on the event site are actually MozCon employees, including Sarah Bird, MozCon's CEO. However, a full lineup will be revealed in spring 2019, so keep an eye out. We're looking forward to seeing who they secure!
Speaker highlights
Britney Muller, Senior SEO Scientist at Moz
Sarah Bird, CEO of Moz
Casie Gillette, Senior Director of Digital Marketing at KoMarketing
Schedule
Not available until spring 2019
Pricing
Starts at: $999
Tickets
INBOUND Sept 3-6 | Boston, Massachusetts
In previous years, INBOUND has featured nearly 300 breakout sessions and big-named speakers, including Michelle Obama, Brené Brown and Shonda Rhimes. It's the Google of marketing conferences, drawing crowds of more than twenty-four thousand attendees. According to INBOUND, the annual event celebrates the "human, helpful side of business." While not social media specific, past agendas have included professionals from top companies who have spoken on topics like "Growing your presence through ads, social media, and messaging" and "How to use social media to delight your customers (without sounding like a robot)."
Although information on this year's schedule and lineup of speakers isn't available yet, last year's conference was a huge success. We expect that there'll be many social media marketers in attendance to meet and learn from. If you're considering INBOUND, note that it's taking place on September 3-6—the same dates as MozCon.
Speaker highlights
Katie Couric, journalist
Sarah Harden, CEO of Hello Sunshine
Jason Blum, Award-winning producer
Schedule
Not available until spring 2019
Pricing
Starts at: $99
Tickets
CMWorld Sept 3-6 | Cleveland Ohio
Many of the event categories at CMWorld are related to social media, from visual storytelling and measuring ROI to content innovation and branded content. While the most obvious audience for this conference is content marketing professionals, the Content Marketing Institute promises that anyone who works with content will walk away with a deeper understanding of how to develop or curate, "valuable, relevant and compelling content through one or multiple channels to attract and retain customers [and] drive profitable customer action."
Finally, 2019 is expected to be a big year for CMWorld. The conference will boast more than 120 sessions and workshops led by top marketing professionals, 200+ speakers, and expects to draw more than 4,000 attendees from 550+ companies.
Speaker highlights
Susan Fish, Marketing Communications Manager at H&R Block
Amber Naslund, Senior Content Marketing Evangelist at LinkedIn
Carlos Abler, Leader of Content Marketing Strategy at 3M
Schedule
Pricing
Starts at $649
Tickets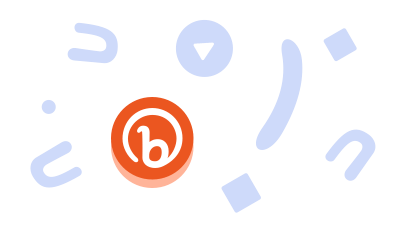 Ready to step up your visuals on social?
Download our guide to learn how to drive social ROI through visual storytelling
DOWNLOAD NOW