If there's ever such thing as a good HR problem, this is probably it.
There are too many candidates out there.
Social networking platforms. Referrals. Job fairs. Mobile apps. Where do you even begin?
Almost all recruiters (92%) use social media to find candidates. But then, there are others who swear by referrals – 78% of recruiters say referrals are the best way to find candidates. On top of that, there are more than 100+ job boards to post to and track.
With all of the different options to choose from, what's best for your team? What strategies are the top brands leveraging across these channels?
We tapped experts from various industries to get their take on the latest HR trends:
1) Continuous Feedback Loop = More Personal Growth
"Reviews aren't dying, but they're certainly changing. 43% of highly engaged employees receive feedback at least twice a week, but here's the sticky twist; many employees report being uninterested in performance reviews. Ongoing corrective feedback is far more desirable and constructive than any form of feedback. You can give employees an ol' fashion pat on the back, but how will they know what specifically went right and what could be improved for next time? Professionals want career advancement, without direction, they won't know where to begin advancing."
Michael Heller, CEO & Founder, iRevu
2) Bringing Learning Online and Across The Org
"Continuous learning will be a hot trend this year. HR leaders are recognizing the need to overhaul learning and development opportunities for their employees, considering that careers are now likely to span 60 years. Digital training through learning management software (LMS) is an increasingly attractive option because it gives HR teams the ability to measure employee productivity through data. It also makes for a more collaborative experience since various departments across the organization supply learning content. Examples of LMS on the market include SkyPrep and SkillPort."
Lauren Stafford, HR Publishing Specialist, HRMS World
3) Unique Benefits To Stand Out in the Job Market
"A lot of employers are offering unique benefits to attract new talent. American Eagle, TransUnion and Clarins are all offering employees Figo Pet Insurance. Americans spend over $60 billion on their pets each year. The pet insurance industry, once an "extravagant expense," is booming, CNBC's Kelly Evans said on "Closing Bell" last summer. With Figo Pet Insurance's advanced, cloud-based platform and app, owners can access their pet's entire medical needs with just the touch of a button."
Rusty Sproat, CEO & Founder, Figo Pet Insurance
4) Focusing on Wellness Beyond The Office
"HR departments are recognizing the value of work-life balance. Specifically, many companies are putting policies in place that limit checking email while out of the office and working while on PTO. They're trying to be proactive about encouraging people to use more PTO and to actually stay offline during that PTO.
HR departments are also looking at ways to mitigate stress in the office. Personal and financial stress has always creeped into the workplace, but companies are now taking the initiative to help employees manage their stress. They can't just keep increasing salaries, and the cost of health benefits are hurting those budgets, so more and more companies are working financial and mental health into their regular wellness programs."
Brandon Carter, Engagement & Loyalty Marketer, Access Perks 
5) Teaming Up With Bots
"We're using a robot—whom we've named DORIS— to manage resumes and other HR documents.
Talent acquisition is a prime candidate for the use of robotic process automation. A big company might have tens of thousands of resumes and other paperwork from past applicants, and managing all of that is incredibly time-consuming.
We recently worked with a client to archive and store 70,000 HR documents. The files had to be organized by candidate, saved into Sharepoint folders with appropriate security and consistent naming conventions so that they could be easily retrieved in the future. DORIS completed the task in 36 hours—something that we estimate would have taken two or three months for an HR team of ten."
Brandon Carter, Engagement & Loyalty Marketer, Access Perks 
6) Turning Hiring Into A Science
"New tech such as data science and collection techniques are being used to transform the traditional interview process. These techniques not only make it more candidate friendly, but more predictive as well.
Two ways organizations go about this is using gamification and video interviews. Gamified assessments are a little out of my wheelhouse, but this video from Unilever does a pretty good job of showing what they can do.
With video interviews, we're going a step further than gamification. At HireVue, our team of Industrial-Organizational (I-O) psychologists leverage video interviewing to deliver custom assessments. They create questions specifically designed to elicit responses predictive of job success and find the right behaviors. With artificial intelligence, candidate's video responses are collected, analyzed, and scored against a model of the ideal response – providing an I-O validated prediction of job success."
Jon-Mark Sabel, Content Strategist, HireVue
7) More Flexible Working Arrangements
At Blueboard, as a way to accommodate Bay Area-based employees with longer commutes, we've adopted Work from Home Wednesdays. Every Wednesday, employees have the option to work from home or their preferred location of choice (local coffee shops, etc.).
It's our nod to the growing HR trend of creating more flexible working environments for employees, which research shows helps to increase employee morale, engagement, and commitment to the organization (source). Since implementing this benefit last year, we've seen strong adoption across our team and improved performance efficiencies and appreciation for the company. Not to mention it also helps to break up the work week, and enable us to more easily tend to personal needs and appointments outside of the office.
Morgan Chaney, Head of Marketing at Blueboard 
8) The Student Becomes The Teacher
"We have two remote locations at this time which we staff with college students. Not only does this exposure to the industry give them money and experience, but they are also on the front lines of eCommerce and tech trends. I can't overstate enough the importance of having college students employed at a tech company — there is no better window to the world."
Jan Bednar, CEO, Shipmonk
Shaping and Optimizing The Employee Experience
HR has always been about the people. But technology has made this focus even more granular and easier to track.
How are candidates discovering the company? What do they think of the brand? Why do they become interested in joining the team? And what makes them stay?
Reach, conversion, and loyalty. Like marketers who build brand advocates externally, HR builds brand advocates internally. New platforms and AI technologies make it possible for HR professionals to see the entire employee experience from end to end.
HR professionals don't have to choose between focusing their time on building individual relationships with each employee versus finishing up paperwork. In 2018, the people and the process will come together.
Technology lets candidates and employees take control of their own journey. Through automation, predictive technology, and new benefits, HR will build a more streamlined employee journey that keeps teams happy, growing, and as efficient as possible.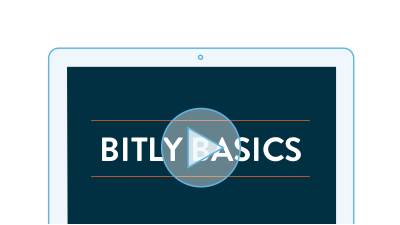 TUTORIAL
Learn how to use Bitly Brand Manager to break silos and share data freely across teams.
Watch Now