This article was published on July 6, 2016 and updated on December 15, 2018.
We're excited to announce the Bitly app for Android users! Bitly's Product, Design, and Dev teams have worked to deliver a lightweight app that optimizes link management so you can create more Bitly links in fewer taps.

Create & control your links on-the-go
Over the last year, our team has been busy rolling out the Bitly app for Android users. Our new platform makes it faster than ever to create and control your links. And we are thrilled to bring the best of that experience to Android.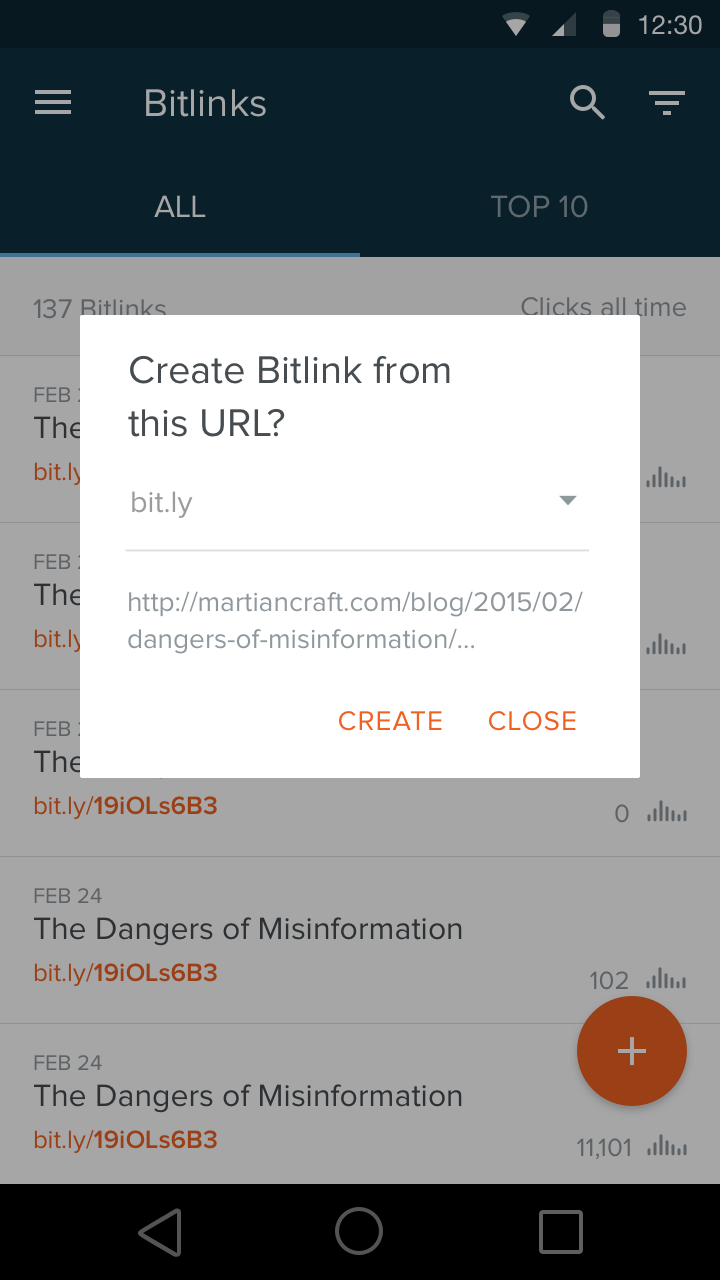 We know that inspiration can occur at any moment and anywhere, and digital marketers often create and share content on the go. Now, Android users can create Bitly links directly from their browser, Facebook, or Twitter app.
To do this, simply highlight and copy a URL. It will be automatically transformed into a Bitly links which can be accessed immediately within the Bitly app to be customized or shared.
Streamline your workflow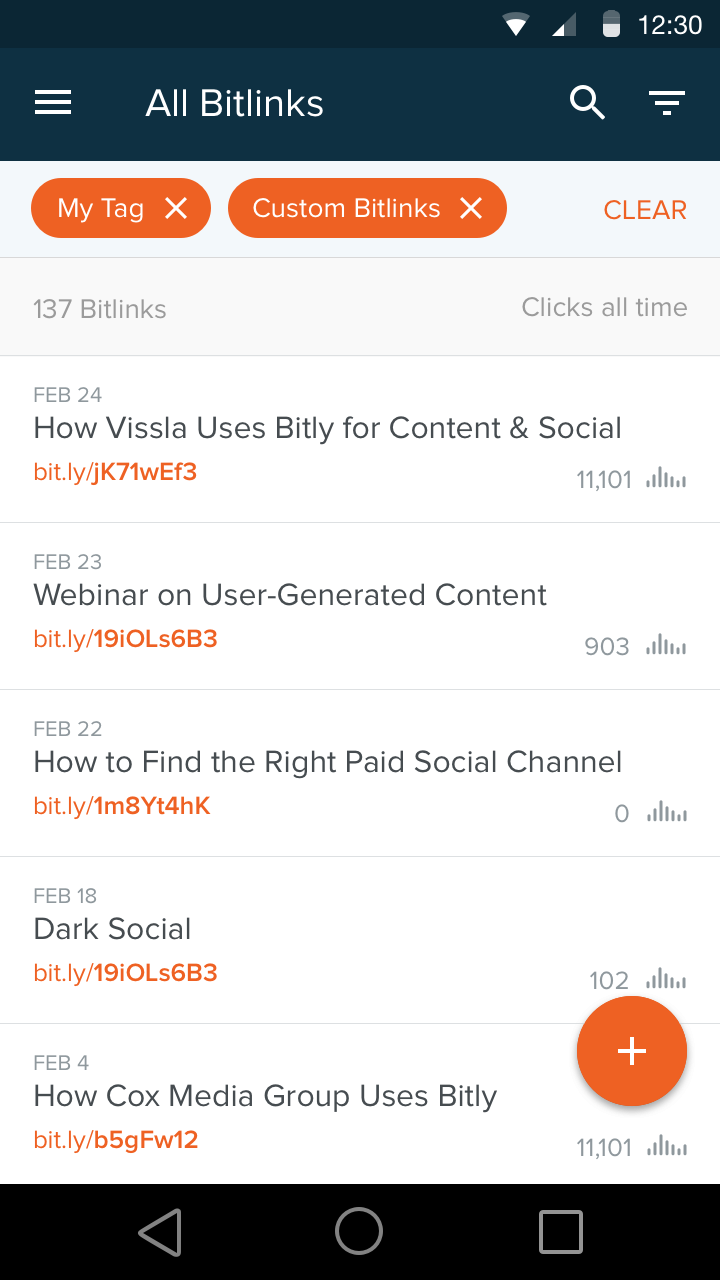 We designed the Android app to make it easier to copy, customize, and share your links straight from your mobile device. Functionality includes:
– Short press to launch link details
– Long press to share or copy to clipboard
– Search and filter through all your links or quickly access your top performing ones
That's all there is to it!
Measure and optimize at-a-glance
Now let's talk about one of the features we are most excited about: the in-app performance summary. Using this feature makes it easier than ever to understand link performance. With Bitly's Android app you can access clicks over time, referral channel sources, and location-based metrics. And the best part? You can do all of this without having to open your browser.
We've created a Bitly app for Android. Now what?
The mobile experience reboot began by listening to you, our users, and observing how and where you use our product. Android now make up our largest source of mobile link clicks and sign-ups, so it was clear it was time to work on a Bitly app for Android users.
So, while we've had an iOS app for some time, we wanted to give our patient Android users an app so that they too can experience Bitly on the go. If you're on iOS, don't worry, we're hard at work to get a revamped iOS mobile app in your hands soon!
More to come
Now, to wrap it all up… This is our first iteration for the Android app and the team has some exciting updates in the works for a future release.
In the meantime, we would love to know how the app is working for you. Download it in the Play Store today, give it a spin, and tweet @Bitly or send us a line at support@bit.ly to let us know what you love and what you'd like to see more or less of!