A staggering 65 percent of the world's population sends and receives SMS messages. Impressed? Wait until you read this: SMS marketing campaigns have an open rate hovering around 82 percent, beating email's 20 percent open rate by a longshot.
Considering these numbers, brands continue to have huge opportunities when it comes to using mobile to reach their customers. Of course, marketing communications is just one way they can leverage SMS. The Bitly API enables businesses to easily and reliably connect with their audiences at scale in so many different ways.
Here are a few ways brands take advantage of it.

Sending promotions at scale + reducing the cost of SMS
Imagine needing to send out more than 24 million links every year. That was the case for one of our customers, a multi-national company that owns several casual dining chains. One of its brands needed a quick solution for a number of SMS campaigns it had designed to share coupons and promotional offers with its large customer base.

The mission? Find a link management platform that can handle large volumes and scale with the program as it expanded to include other brands in the company's portfolio.

How we helped:

Enter the powerful Bitly API. Since we can scale our solutions to suit our customers' needs, the company was able to successfully share millions of secure and reliable short links just the way they wanted. Also, when it comes to SMS, every character counts. We not only helped provide a secure and reliable solution to their scaling needs, but we also enabled the company to create short links at scale, saving it money on per-character SMS costs.
Powering SMS-based appointment reminders
When it comes to customer confidentiality, few industries have privacy and security policies as stringent as the healthcare industry. This was the case for a large healthcare company we worked with that needed a simple solution to power more than 100,000 links per month, which it planned to send out as SMS appointment reminders.

Given the highly sensitive nature of patient information, they could only partner with a link management platform that could comply with its strict data security measures. Specifically, they needed the platform to be able to maintain a process in which no personally identifiable information (PII) would be stored.

How we helped:

Since we partner with many businesses with this exact use case and because we have the internal resources to be able to comply with tight data security measures, we were able to offer the company a trusted and effective solution. Using Bitly, this healthcare company was able to send thousands of patients unique, reliable links at scale to communicate important and confidential information about their appointments.

Re-engaging customers that abandon their carts
"Uh oh… You forgot something!" According to one study, more than 75 percent of people abandon their online shopping carts before completing a sale. This was an issue for one automotive company that approached us hoping to use Bitly as a solution to their abandoned cart problem.

The company's unique website allowed people to design and purchase a custom car from the comfort of their own homes. The idea attracted many people to the site, but few people were completing their designs and moving into the purchasing stage. To re-engage these potential customers, the automotive company wanted to run a campaign targeting those who abandoned the process.

How we helped:
Minimizing friction is key to encouraging customers to get from point A to point B in the sales funnel. We partnered with this company on implementing a frictionless SMS solution that sends a unique link to each person who abandons their shopping cart. With one simple click, its prospects were able to pick up where they left off, re-engaging them on the website and reopening the door to a potential sale.

Tracking delivery services
Nowadays, when someone makes an online purchase, they expect to be able to track their package from the distribution warehouse all the way to their doorstep. With this in mind, a large shipping company wanted to start sending tracking updates to their customers via SMS.

Unfortunately, the links they were using were so long they often broke, resulting in a poor customer experience, which is the exact opposite of what the company was trying to achieve.

How we helped:
Bitly helped reduce this company's SMS costs by enabling them to create short links at scale. And, since this delivery service was using custom branded Bitly links in their SMS communications, they were able to increase their brand visibility with every message sent.
—
Businesses from nearly every industry use Bitly's API to create short, reliable links at scale to empower their SMS communications. With the ability to customize their customer experiences, they can make sure the right message is delivered to the right people, at the right time. And bulk SMS is just one of many API use cases.

How do you use Bitly? Share your solutions with us @Bitly on Twitter!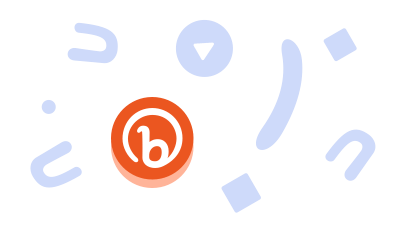 READY TO GET STARTED WITH BITLY?
Learn how Bitly Enterprise can help you reach your business goals.
GET STARTED