You may have noticed that we rolled out new pricing plans. These plans were designed to help businesses of every kind and at any stage in their growth to maximize the impact of their digital initiatives. In this post, we'll walk you through the features available in each plan. We'll also help you get started with the one that's right for your business today.

The Basic plan
Get the Basic plan for $29/month with an annual plan
The Basic plan is designed to support those who are self-employed, individual contributors, or using Bitly for personal initiatives. It includes analytics and branded links, which help you build trust with your audience and boost click-throughs across your channels.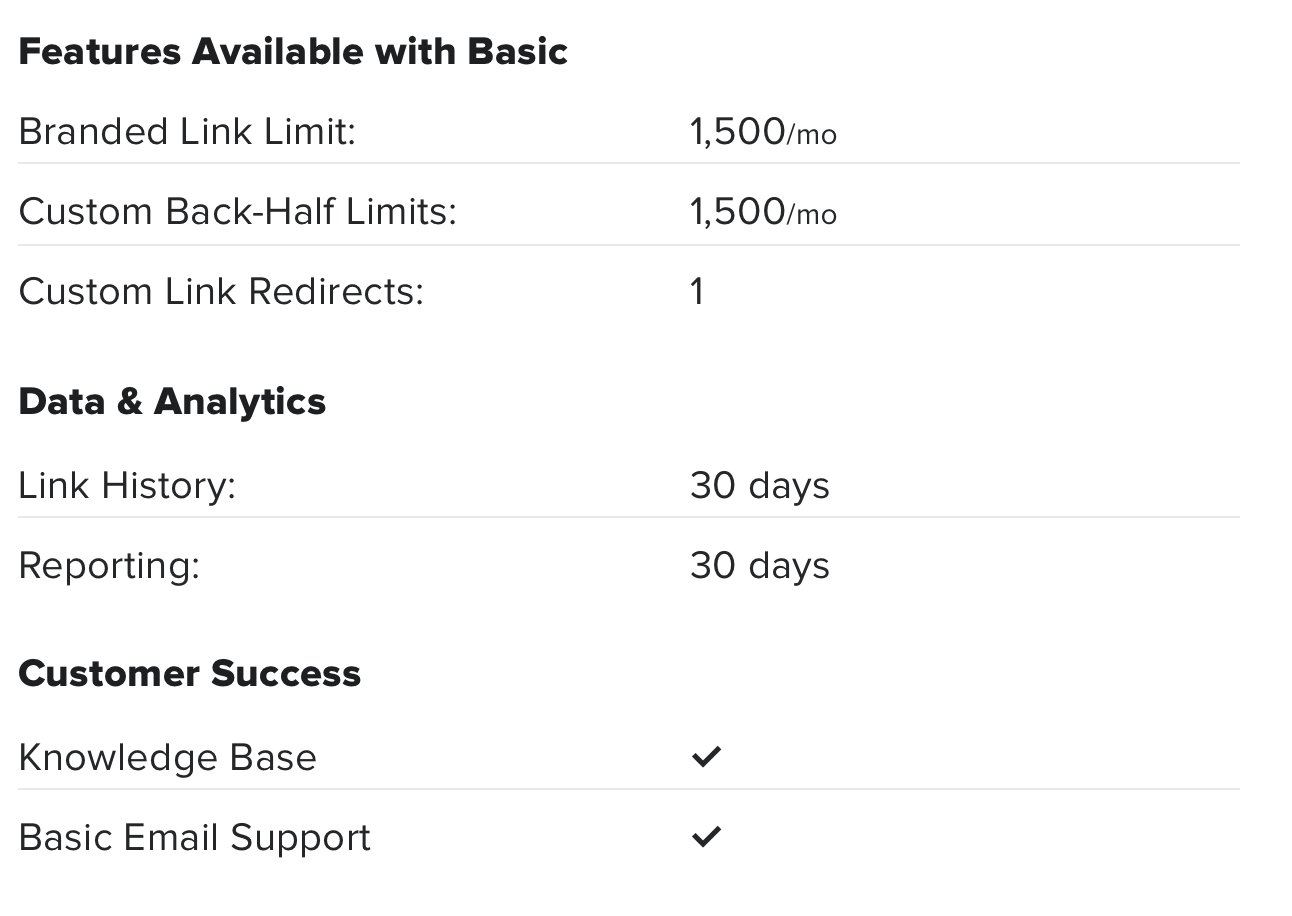 Your links should do more than take people from point A to point B. Branded links are a more effective way to drive engagement with relevant content across every device and channel. With the Basic plan, you get 1,500 branded links a month to share with your audience. You also get 30 days of link history and reporting to give you insights into the impact of your links.

---
The Pro plan
Get the Pro plan for $99/month with an annual plan
The Pro plan is perfect if you're an influencer or small business wanting to build your brand and dive deeper into performance analytics. With this plan, you get higher link limits than our Basic plan. You also have the ability to create more custom links, among other added features.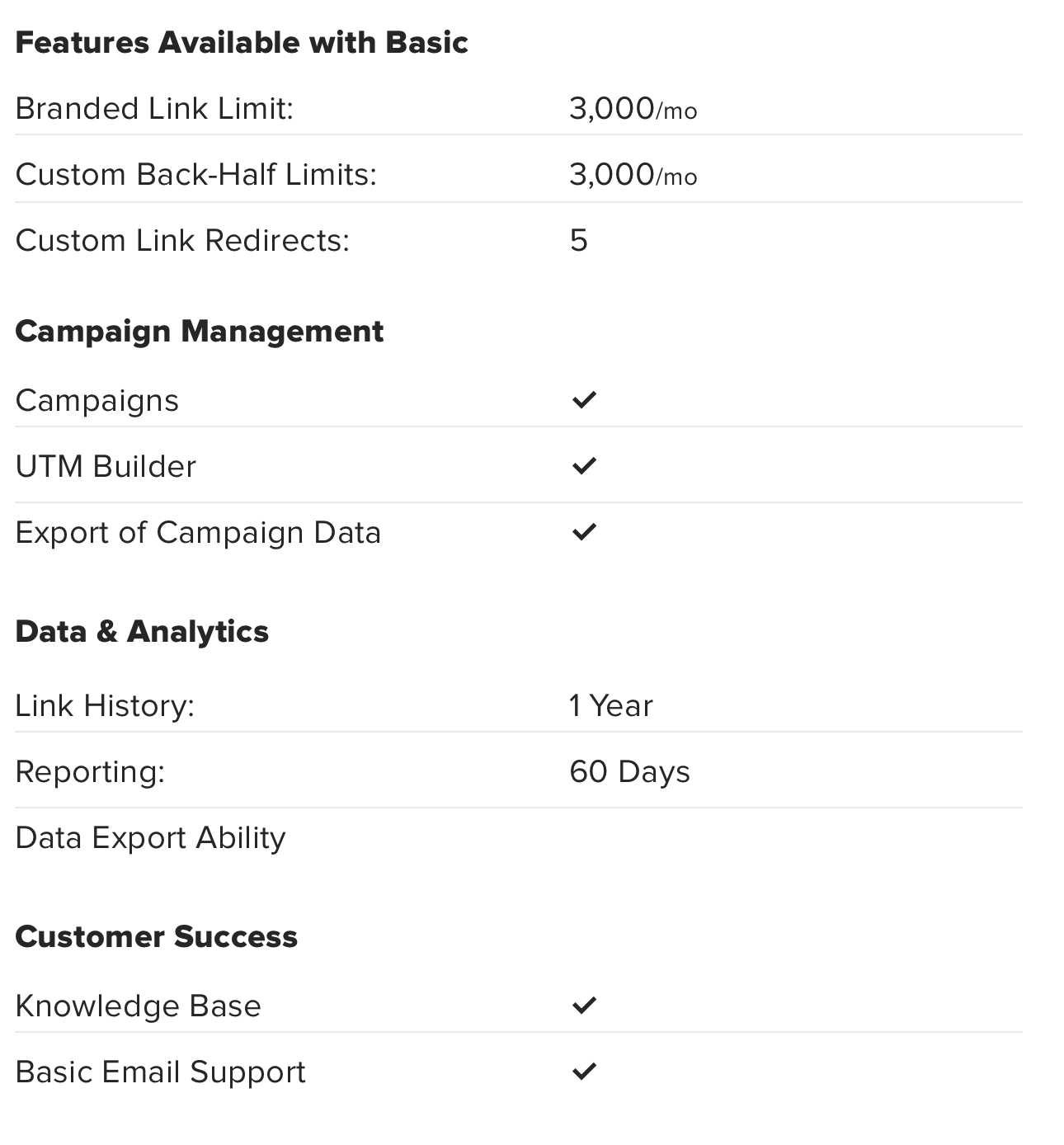 The campaign management features available with the Pro plan help you uncover insights so you can compare content performance across channels, test new strategies and make the most of your marketing and customer service investments.
---
The Company plan
Get the Company plan for $499/month with an annual plan
Our Company plan was specifically designed to support growing brands that are ready to scale their campaigns at the next level. With this plan, your business gets all of the tools it needs to launch and track larger multi-channel campaigns. That includes up to 500 custom link redirects.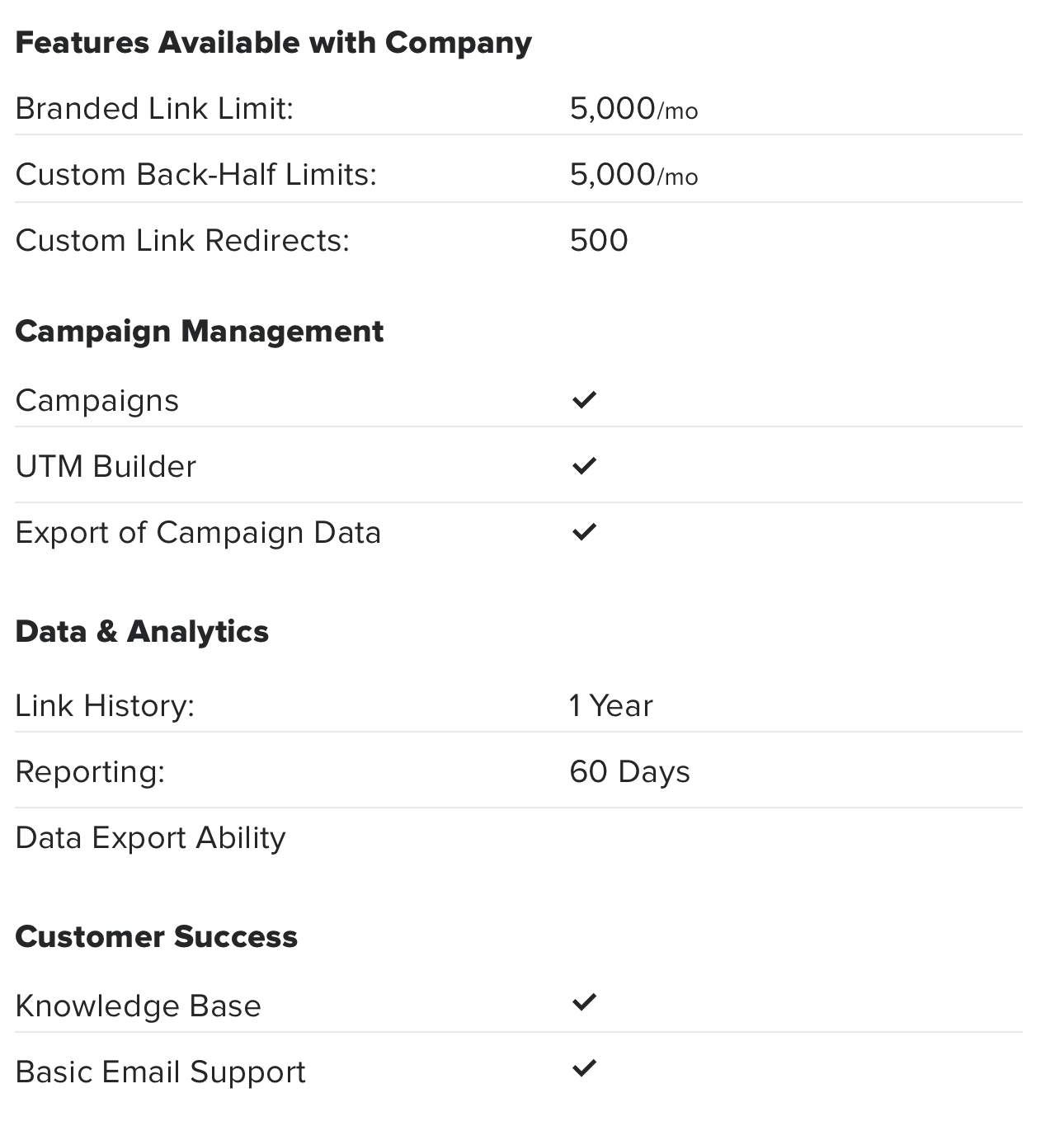 As your business grows, tracking ROI on your digital marketing activities becomes increasingly important (and challenging) to do. The Company plan equips you with the tools you need to better track and optimize every one of your customer touch points.

---
The Enterprise plan
Contact us about Enterprise pricing
For years, Bitly Enterprise has helped growing and established businesses drive brand loyalty, execute multichannel campaigns and collaborate across teams with its secure and flexible tools and enterprise-grade features.


Get the most robust set of link management tools on the market and gain access to everything you need to create a consistent, engaging customer experience across each of your channels. Need to create lots of links? The powerful Bitly API lets you personalize and track thousands of links per minute, at scale, so you can run cross-channel campaigns using lots of unique links.
Plus, with Enterprise's user management tools, you can collect even more meaningful insights into team and company performance by segmenting and tracking your linking activity to better manage it across each of your departments or brands.

---
How to Upgrade
To upgrade to a Basic, Pro or Company plan, sign into your free Bitly account. Once you're in your dashboard, click the "Upgrade" button in the upper right-hand corner. From there, you can learn more about each of our plans, or, if you're ready, select the plan you'd like to upgrade to and follow the remaining steps.

Don't have an account yet? Create one for free.
Think Enterprise could be right for you? Contact our team.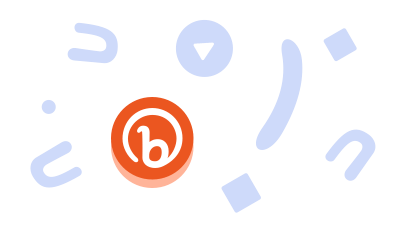 UPGRADE YOUR BITLY ACCOUNT
Get started with Basic, Pro, Company or Enterprise today.
GET STARTED