Marketing teams are all-in on content.
But are sales teams? In a lot of cases, the answer is no. Research shows that 80% of marketing collateral actually goes unused by sales. That's right. Out of five pieces of content that you make, sales will probably only use one.
Teams work out of silos. It can be hard for marketing to keep sales up-to-date with the latest content when reps are busy trying to close deals. The team might meet with marketing once a month to get an update about new collateral, but, the next day, they're back on the phones. Messaging, collateral, and especially the latest blog post are all forgotten.
If you want sales teams to use the content, you have to know what they're using so that you can keep optimizing and promoting. That's where Bitly can help. With Bitly Campaigns, you can easily build a dashboard that shows which pieces of content are most popular among each individual rep. That helps show which pieces might need to be promoted more and which are most popular.
Here's how.
1. Create Channels for Each Rep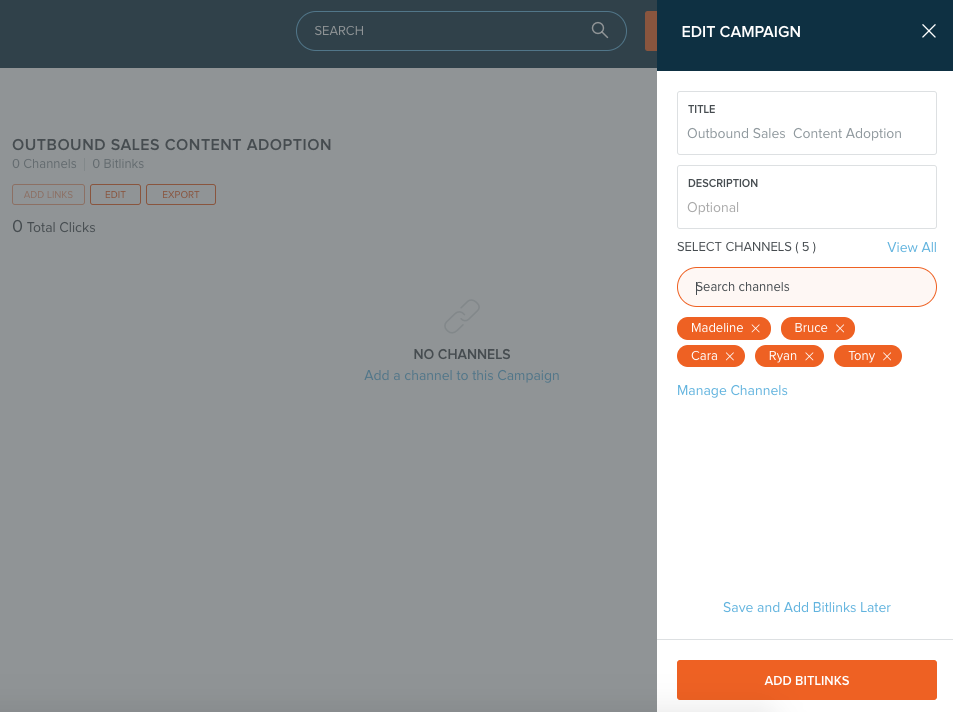 Create channels for each rep in the team. The best way to do this is to just create a channel with each rep's name, so that it's easy to review at a glance when you're tracking content usage across the team.
2. Add Your Content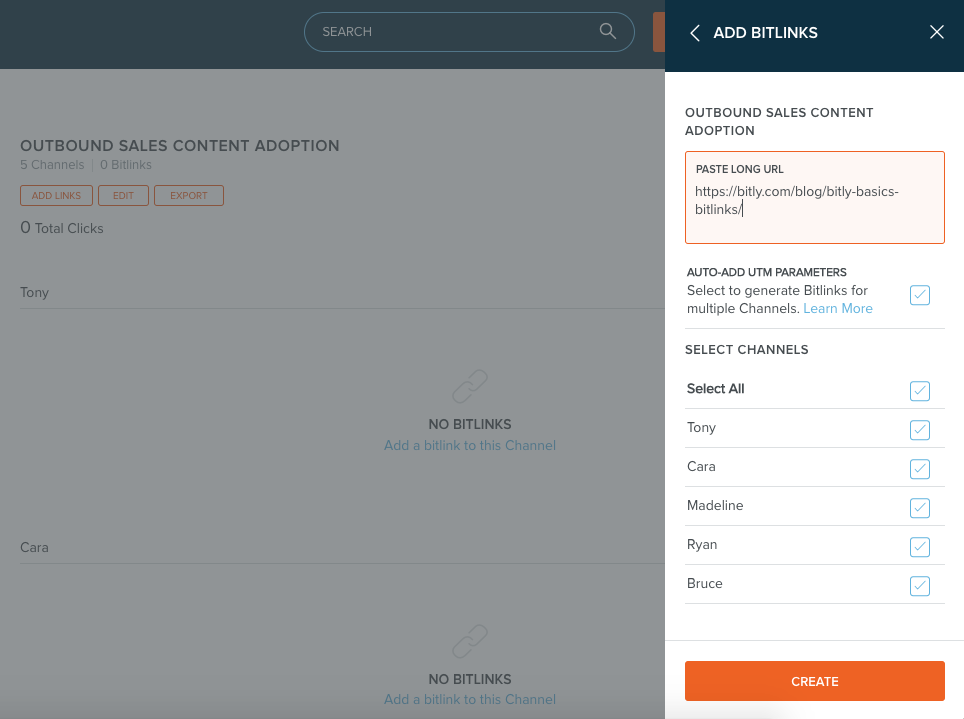 Have a case study you just made? An old blog post? A one-sheet that describes the product features?

Copy and paste the landing page URL in the campaign and then click "Add link." Select all of the reps who will be using this content, then click "Create."
This will generate unique Bitly link for each rep to use when sending content to prospects.  
3. Start Tracking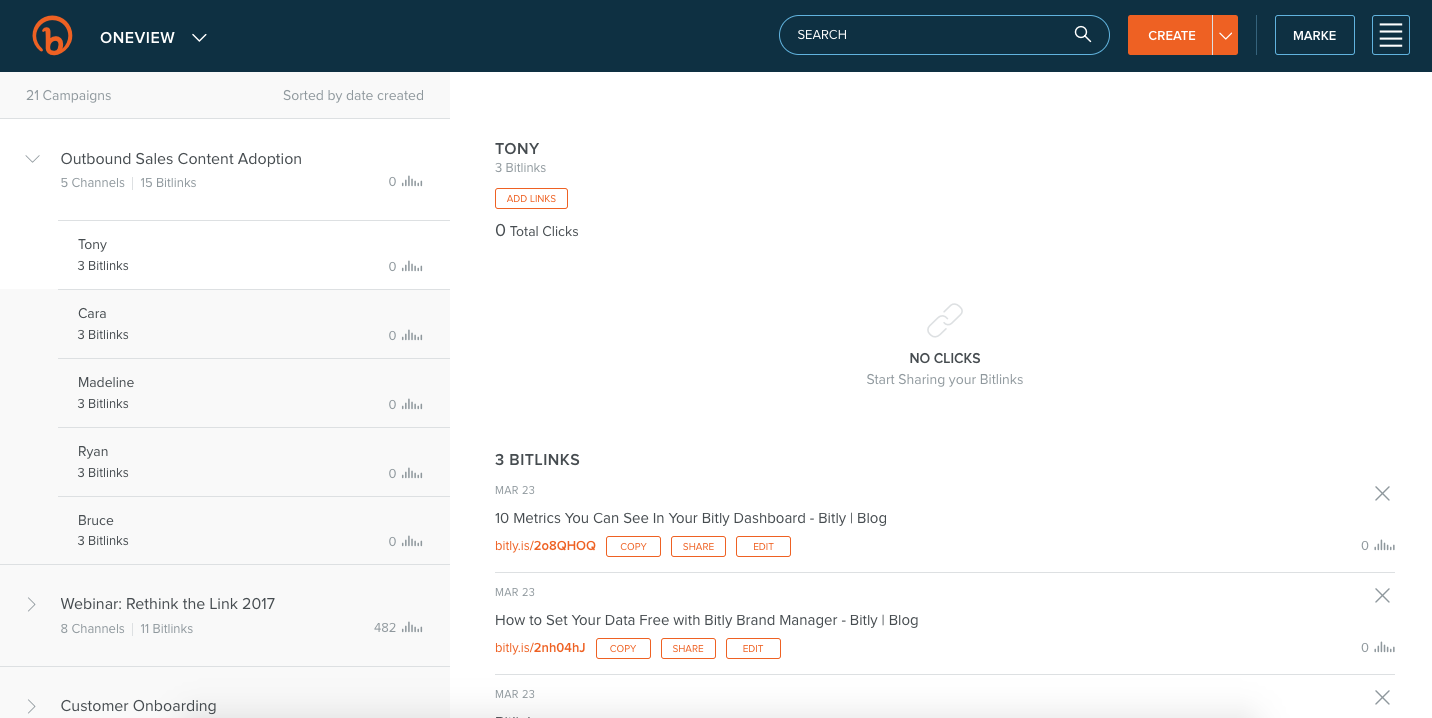 Here's how our campaign looks before we start sharing.
Now, below, you'll see a mock-up of the data we can get as soon as reps start sending out their links. We can see that Ryan is killing it, especially when it comes to content about Bitly Brand Manager. Bruce has clearly started adopting content, too.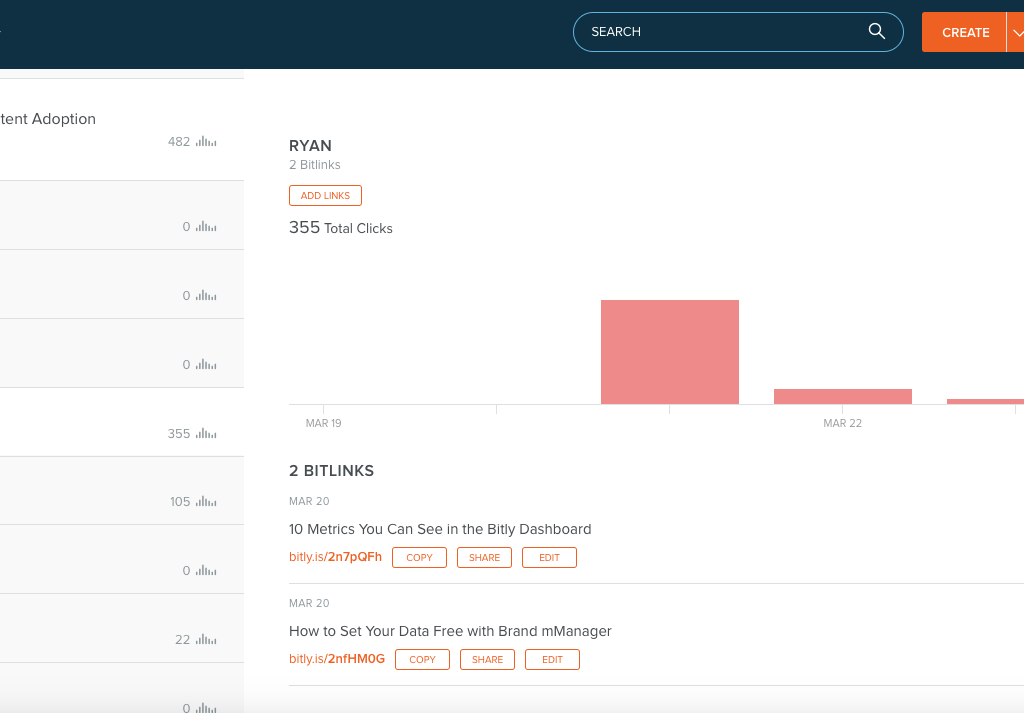 Bitly links can show you when other reps haven't yet started pushing out the content or incorporating it into their emails and sales pitches. You can gauge the overall popularity of collateral this way, too. In this example, the marketing team would want to promote the content and meet with the three reps that haven't started using it yet.
Streamlining Messaging by Streamlining Metrics
If content goes unused, it's discouraging for both sides. Sales doesn't have the resources they need to succeed and marketing feels like their efforts are under-appreciated.
Bitly Campaigns can help you establish a transparent view into activity across the board. By tracking engagement on every piece of collateral, you can optimize future campaigns and strategy, while ensuring that reps know about the latest content as soon as it's available.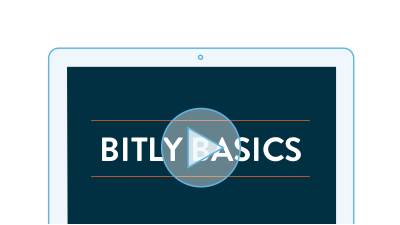 Learn More
Check out our video series on how to build a robust Bitly campaign & more!
Watch