Content. If you're in digital marketing, you're probably sick of hearing about it. Whether you're building social media campaigns with funny dog pictures and great eCommerce deals or you're creating whitepapers that break down the finer aspects of manufacturing equipment, you know that content marketing helps get the message across.
But did you know that 60% of content is consumed on mobile? That's right. The majority of the people who are interacting with your content are probably doing it with their thumbs. So if your content isn't mobile-optimized, it's likely that a lot of your prospective customers will bounce before they even bother checking it out.
In 2018, brands need to create a strategy for mobile content marketing. That means investing in responsive customer experiences, mobile social content, and better user journeys across mobile devices.
Want to learn all these tactics and more? Download our eBook, "The Ultimate Guide to Mobile Content Marketing," to learn:
– The current state of mobile marketing
– How to create engaging, mobile-friendly content for web, lead gen, engagement, social media, and SMS campaigns
– Top examples of brands who are effectively leveraging mobile content
– Best practices for mobile optimization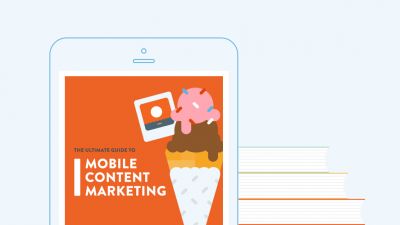 The Ultimate Guide to Mobile Content

Tips, use cases, and examples of awesome mobile content.
DOWNLOAD