charity: water has helped fund 19,819 projects in 24 countries and has raised over $200 million, in a little less than a decade.
From viral World Water Day campaigns, where the team set up "Waterwalks" with Jerry Cans in cities around the world, encouraging the public to put themselves in the shoes of people who have to walk several miles a day carrying 40 pounds of water, to popular birthday fundraising campaigns, it's no doubt charity: water has made a splash in the nonprofit sector.
So when we came across the work that the team has been doing with Bitly, we knew we had to sit down with Ashfia Rahman, Voice of Customer, Audience Insights & Analytics, to learn more.
Ashfia first joined the team six months ago, introducing the team to link tracking in order to track and optimize fundraising efforts.
Here's how Ashfia and her team uses Bitly to drive charity: water's marketing campaigns to success.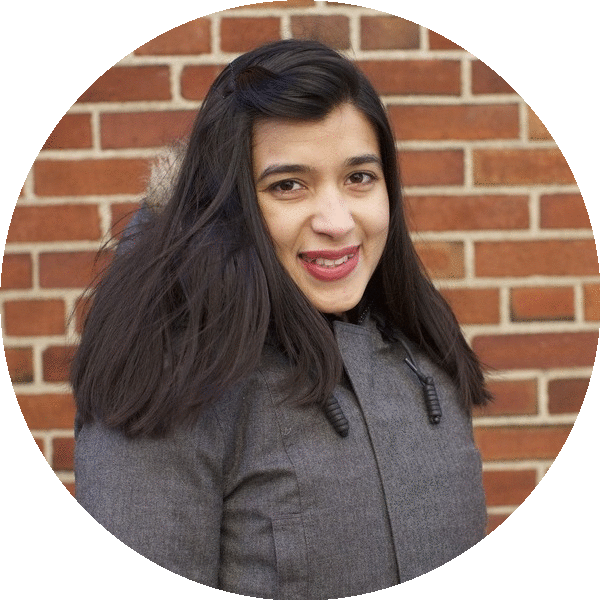 Ashfia Rahman, Voice of Customer, Audience Insights & Analytics
What does charity: water do?
charity: water is group of passionate and determined creative problem-solvers who want to make a difference. Our mission is to bring clean and safe drinking water to every person in the world. There are 663 million people on the planet who don't have clean water. That's nearly 1 in 10 people worldwide. Or, twice the population of the United States. The majority live in isolated rural areas and spend hours every day walking to collect water for their family. Not only does walking for water keep kids out of school or take up time that parents could be using to earn money, but the water often carries diseases that can make everyone sick. But access to clean water means education, income and health – especially for women and kids.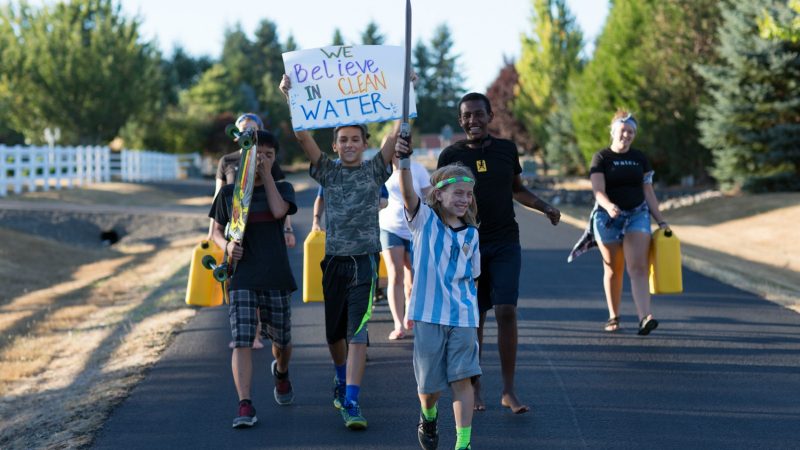 What do you do at charity: water?
I'm responsible for helping the marketing team gain a better understanding of our supporters and the type of experiences they desire. I report on the performance of marketing campaigns and user satisfaction with our website. My goal is to ensure that we are constantly learning and optimizing our marketing campaigns to effectively engage our supporters.   
I have also secured a small budget to test whether paid media ads on Facebook, Instagram and Google can help spread the word of our organization and the impact our supporters have made in developing countries around the world.
How do you use Bitly at charity: water?
I joined the team this January and since it's a small team, no one had been tracking before I came on. My first step was to set everyone up with a simple system for tracking their content through link tagging.
Within a month or so, everyone was using Bitly and we were able to track our marketing campaigns. All of our content, whether it's on Facebook, LinkedIn, email… everything has a link in it. Not only does this let me see where the people are coming from to make a donation on our website, but I'm able to see which external sites are referring traffic and how many people are clicking on different stories and updates on our website.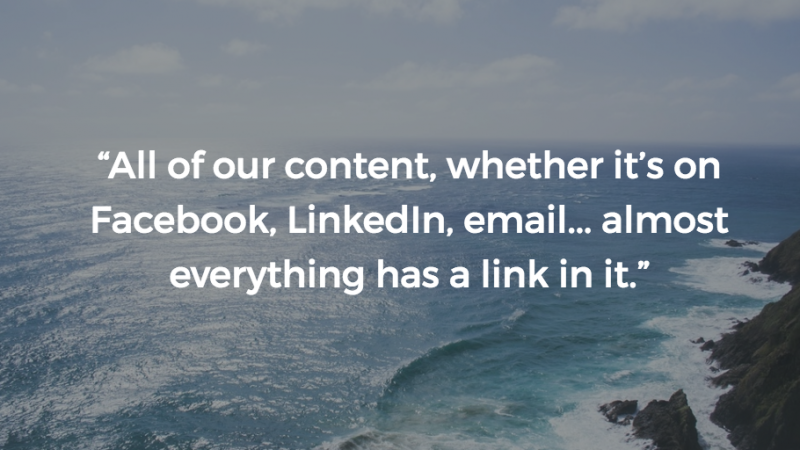 What's a recent campaign you've used Bitly to track?
So we just ran some ads with a major media company and each of our ads had a Bitly link on it. Through this tracking, we were able to see the funnel in a way that we wouldn't be able to from just looking at the analytics in the in-app dashboard. We saw that the videos drove a lot of eyeballs – with 3 million views on Facebook and 1 million views on Snapchat – but from our end, we didn't see that many people coming through to our website and ultimately donating.
We learned that certain ad campaigns are good for generating awareness, but not necessarily donations. While ads like these are great for branding, the return probably isn't high enough for us to invest heavily in it in the long run.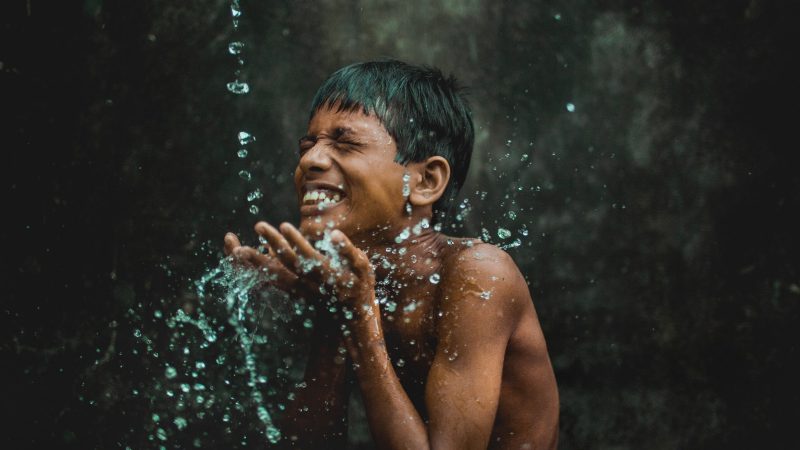 What does customer experience mean to you?
Customer experience is really supporter experience in our case. Supporter experience is every touchpoint with the organization.
Where are people interacting with us and how do they feel about that interaction?
How do they first hear about charity: water and what do they do next – do they search for us, visit our social handles, do they want to learn about us or the water crisis, and how else do they want to get involved?
Consumer consideration for buying a product and making a donation are very different.
When we think about the community at charity: water, we think about the value that we're adding to their life and the value that their donations add to our beneficiaries in developing countries.
The ultimate experience we're hoping to build is a community that is hopeful and optimistic. To share a lot of stories so that supporters can feel closer to the people they are helping around the world.
What Bitly features do you and your team most frequently use?
What I use Bitly the most for is to look at the number of clicks and referral traffic being generated by our links. Some of that information can often get lost in Google Analytics.
"Clicks and referral traffic can often get lost in Google Analytics."
What's also useful, which we're going to start using as we roll out more ads on out-of-home screens, are customizable links. Bitly allows you to customize the back-half of the link to keep things branded, especially when the content you're producing is going somewhere outside of your website, like our out-of-home ads. Plus, being able to tease part of the content in the back-half will make people more curious to click through to check it out.
How is success measured differently at a nonprofit from a for-profit organization?
The way we think about returns is very different from a for-profit perspective.
At charity: water, we're trying to create more brand awareness and brand moments by getting people to come to our website to consume our stories, learn about us, and become engaged with us. We're invested in community building.
For-profit companies often have larger media budgets. With lean nonprofit resources, tracking is all the more important for us since we have to make sure every dollar that goes into our paid ads is driving value.
To learn more about charity: water and their mission, head on over to their site or follow them on Twitter.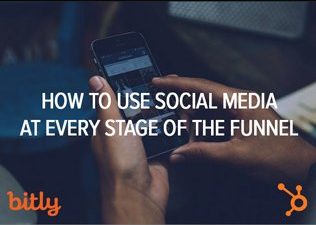 GUIDE
Bitly & Hubspot teamed up to break down how to use social media at every stage of the inbound marketing funnel.
DOWNLOAD