Our incredible leadership team is at the helm of all the work we're doing here at Bitly to help you maximize the impact of every digital initiative. We recently highlighted some of our newer leadership hires in our Why I'm at Bitly series on the blog.
In case you missed it, here's a roundup of the people we featured.

In between a short stint in Europe as an auditor at PricewaterhouseCoopers and his current role at Bitly, Wallace held a number of positions—from waiting tables to working his way up the sales ladder at Oracle, Embarcadero Technologies, and AT&T.

He's also a big sports fan, which became even more evident in our chat with him. As you read about Wallace's professional experience and perspectives on different topics, you'll come across a few references to the athletes he admires. Read more

Maria has an impressive professional background that includes companies like Accenture, where she worked as a consultant, Microsoft and Intuit, where she held roles in product and program management, and Insightly, where she was VP of Product.

Outside of work, she's passionate about seeking answers to big questions like, "Why are we here?" She's been known to attend different spiritual retreats—including Burning Man—as part of her lifelong quest to find answers. Read more

Meet Kevin Arts, VP of Biz Ops and Analytics
After earning his master's in public administration from the Maxwell School at Syracuse, Kevin joined the strategy and operations practice at Deloitte. Following his move to San Francisco, he joined Google's Cloud business unit before eventually coming to Bitly.

Graduating from his undergraduate program during the recession, one of Kevin's first career moves was working as a staff assistant at a policy think tank in Washington D.C., where he got a front row seat to health policy. Read more

With a thoughtful and focused leadership style, Christine has successfully built and led marketing teams in some of the largest and most recognized tech companies in the world, including Cisco, Salesforce, and Dropbox.

Christine says marketing fascinates her because it's a blend of two seemingly opposite things: art and science. It's no wonder one of her favorite aspects of working at Bitly is collaborating with her teammates and attempting to balance these elements. Read more

Meet Adam Bambrough, VP of Customer Success
Years ago, a mentor gave Adam some sage advice: to choose his roles based on his passions and interests, not job titles. Since then, he has used his talents to carve a unique career path focused on generating ROI and bringing new value to customers.

Adam has always had a knack for identifying opportunities for teams to work better together and improve different stages of the customer journey. In fact, that's what led him to his career in customer success. Read more

Meet Amy Bolles, Chief Data Officer
To skip Amy's career highlights would be unfortunate given the number of incredible opportunities she's pursued leading up to Bitly. As a quick recap, she's held leadership positions at WPP, eBay, Zynga, and Ancestry.

Before all of that, Amy also pursued an opportunity to work on a high profile re-election campaign. The client? President Barack Obama. Read more

After moving to the San Francisco Bay Area from New York, Sai's legal career has been marked by a mix of small, medium-sized, and large companies. Prior to joining Bitly, he held roles at Intel and Twitter before working at the startup Mapbox, where he ran the legal team.

Before moving to SF, Sai almost gave up law altogether. However, after realizing that he enjoyed practicing law when he cared about the projects he was helping people build, he returned to the profession. Read more
—
Want to help make Bitly even stronger? Join our team. We're hiring in our New York, San Francisco, and Denver offices!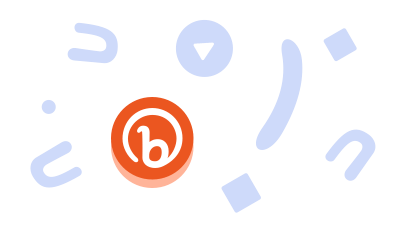 Join our team
We have offices in San Francisco, Denver and New York. Want to join the Bitly team? We're hiring!
Learn more