What better way to really learn about a topic than to hear it from the source?
That's why we've teamed up with Daniel Knowlton, Co-Founder of KPS Digital and a Top 100 Digital Marketing Influencer and asked him to share three of his top influencer marketing strategies.
Daniel talks about the importance of building relationships (online and offline!), driving value for influencers, tools he uses to find these individuals, and more.
Check it out: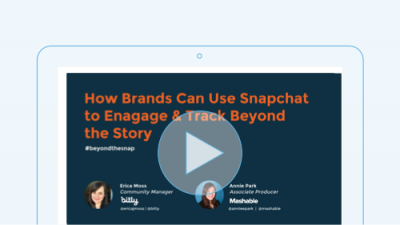 WEBINAR
Early Snapchat adopter, Mashable, shares how they built a highly engaged community that keeps on coming back.
WATCH NOW