Here at Bitly, we're in the business of empowering other businesses. It's even in our mission statement.

That's why the launch of our paid premium plans is a milestone my team and I care so much about.

Since I joined the company in 2013, it's become crystal clear that our customers don't just use Bitly, they love using Bitly.

We've heard time and time again that one of the first things our customers do when starting a new company, job or project inside a big company is to "get their Bitly." Their branded links are a crucial component of their overall toolbox, just like their logo, website and social media handles. So, we needed to make it as easy as possible for them to get started ASAP.

As part of this, we dug in deep with our customers. We engaged with more than 4,000 of them from all over the world to make sure we designed plans that can work for everyone. One consistent theme we heard was how much our users value Bitly as part of their workflow. As a result, we've packed our new plans with powerful features for businesses of every size and use case so more users have access to Bitly's premium features.

While the demand for more subscription plans was there, we knew from the start that if we were going to do this we wouldn't settle for anything less than best-in-class. For us, it wasn't about doing it first. It was about doing it right.

We already had incredibly talented people laser-focused on Bitly Enterprise. (Which, by the way, will continue to empower businesses with custom, world-class, enterprise-grade features, functionality, security and support.) To build new plans, while—and this was key—maintaining the same high level of dedication to our ALL of our customers, we needed to grow our team.

So we hired some of the best minds in SaaS to drive our company into this new chapter. We brought in leaders from Salesforce, Twitter, Insightly, Google, Dropbox, and other leading companies who believe in our mission and are experts in building and scaling global marketing technology products.

Finally, we expanded our team across our New York, San Francisco and Denver offices. Today, we're faster, smarter, more agile, and more equipped to support and empower businesses than ever before—and we're still hiring.

I'll end this note by sharing one of our core values at Bitly, borrowed from the great philosopher Bruce Springsteen: "Nobody wins unless everybody wins." Launching our paid premium plans was a team effort. Every meeting, every Slack discussion, and every iteration of our new product offerings was guided by one thing: the value Bitly will bring you, our customers.

This a win for Bitly because we know, first and foremost, it's a win for you, too.

Mark Josephson
CEO of Bitly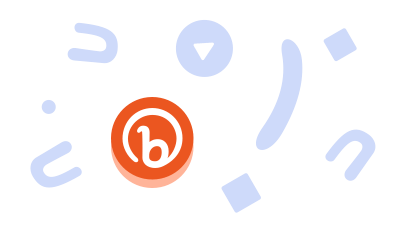 Create Links Worth Clicking On
Get started building and protecting your brand using powerful, recognizable short links.
UPGRADE NOW