When it comes to branding, businesses aren't the only ones with something to gain.
And as many businesses as there are, there are even more individuals fighting to stand out from others in their space. As a content creator or influencer, creating a powerful, reputable brand can mean the difference between growing a loyal and engaged following and speaking to an empty room.
That's why it's so important to know how to develop and grow your personal brand. In this post, we'll show you how.
What is Personal Branding?
"Personal branding" can feel like a loaded term, but it's pretty straightforward.
Your personal brand is how you promote yourself. It's what makes you stand out from the sea of other people in your industry who are competing for the attention of your audience.
Personal branding is how you talk about yourself online and in real life. It's your message to the world about who you are, what you stand for and your unique skills, expertise and experiences.
Why Does Personal Branding Matter?
It's rare that you're ever mandated to spend time working on your personal brand. And yet, it's something that requires constant effort to develop and build upon.
If you're an influencer or content creator looking to work with brands, an online search is a standard part of the screening process to evaluate your fit. The same is true of your audience. Before they trust your opinions, they'll want to get to know you more.
Do they like you? Do they trust that you know your stuff?
Prospective partner brands and audience members will always be checking to see what brands you've worked with in the past, how you've showcased yourself and how you've presented your thoughts and opinions on the topics they care about.
When you present yourself consistently across your channels, you remove friction from your target audience's research process, making it easier for people and businesses to understand whether or not your values and interests align with their own.
Plus, by developing a strong personal brand, you send a clear message to your followers about the kind of content they can expect from you, positioning yourself as a leader in your space.
Tip 1: Develop Your Voice
What makes you distinctly you? If you were to pull together a dozen posts from your space on social media, including one of yours, would yours stand out?
It may seem like overkill, but developing a style guide can go a long way toward helping you establish a unique voice. It doesn't have to be fancy or overthought. In fact, keeping it simple means you're more likely to use it.
Spend some time creating something like the table below, and update it as your personal brand evolves so it continues to reflect what you're all about.
You can use your style guide to craft all of the content you share out, including:
– Responses to followers and customers
– Social media bios
– Social media posts
– Blog posts
– Website copy
– Email newsletters
Tip 2: Be Consistent with Your Messaging
Nowadays, if someone wants to learn something about you, they'll likely head straight to Google. While you don't have complete control over their search results, you do have say over the channels you own—like your social media profiles.
It's been said that repetition and consistency are cornerstones of branding efforts. To achieve consistency, you need to know your audience.
Who are you speaking to? Why is what you have to say important to them?
Once you have the answers to these questions, decide what you want to communicate. You should convey these talking points consistently across your channels. This will help you gain credibility and strengthen your voice within a crowded market, since you'll begin to become known for the messages you're putting out there.
To improve your messaging consistency, you can use branded links. Branded links replace the "bit.ly," so every message you share with a link has your unique domain name.

Even better? Using branded links boosts click-throughs by up to 34%. Think "swoo.sh" for Nike and "bzfd.it" for BuzzFeed. When your links stand out, so do your posts.
Tip 3: Don't just focus on selling
Part of successful personal branding is being mindful to not share too many self-promotional posts. As an influencer or creator, it's generally expected (and accepted) that your platform is made possible, in part, due to sponsorships and brand deals.
However, make sure that's not all you talk about. It'd be to your detriment! Focus on creating and sharing a mix of content that is specifically tailored to your audience and their shared interests.
This might include:
– Polls on timely, relevant topics
– Tips and how-tos
– Q&A sessions
– Templates and cheat sheets
– Informal, "day in the life" material
Beyond new content, you can use a social media listening tool to hop into relevant discussions people are having and subscribe to a keyword alerts service, such as Google Alerts. For example, at Bitly, we use Sprout Social to track phrases like "URL shortener" and "SMS messaging" to see what people are saying about the topics related to our brand and business on social.
This helps us understand the kinds of questions and challenges people talking about these topics have, and the solutions they're seeking. When it makes sense and feels organic, we can hop into those conversations to help answer questions.
But, we keep the focus on providing support and useful information—not selling Bitly.
This is also a great tactic to help boost impressions of your personal brand, grow your following and build trusted connections between you and your target audience.
Tip 4: Keep a Regular Sharing Cadence
Once you've caught the attention of your target audience, maintain a regular sharing cadence to keep them engaged.
Related to our last tip, avoid the "bait and switch." Make sure to keep sharing content relevant to your followers—the same sort of content that drew them to follow you in the first place. This is true for any and all of the channels you're on, from social and email to your website and YouTube channel.
One study shows that around 67% of people unfollow brands on social media due to irrelevant content.
That same study showed that about 42% of those surveyed unfollowed brands due to posting too much, too often. A good rule to follow is to aim for consistency, not frequency. (See, consistency really is key!)
For example, if you send out an email newsletter to your followers one a month, your audience will know to expect that email each month, which helps to set expectations and, when you deliver, showcases your dependability.
—
Building your brand takes a lot of work, especially as the influencer space grows increasingly saturated with people competing to be seen as thought leaders and secure partnerships. Unfortunately, there are no magical shortcuts to get you there quicker.
However, if you follow these four tips, you'll be well on your way to creating a brand that stands out and is uniquely your own.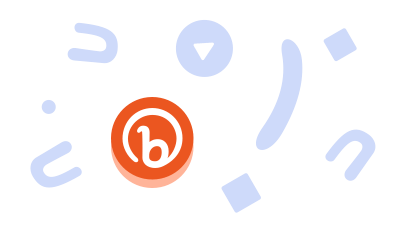 [EBOOK] HOW TO BUILD A CONSISTENT BRAND
Get our free guide on brand consistency and learn why it's important & how to achieve it.
GET YOUR COPY