Gartner's 2017 predictions indicate that 87% of marketers expect customer experience to be their primary differentiator.
And if you think of the experiences that stick out to you as a consumer, it's probably when your favorite app notified you about an exclusive event in your area, or when a website offered alternative solutions when an item was out of stock. These are all examples of personalization.
But as it stands, 87% of customers think brands need to put more effort into providing a consistent experience. It's hard to personalize across every channel and device, when the average consumers is connected to five devices.
How do you build an experience so that when a consumer hops from mobile to desktop, he or she can pick up exactly where they left off? How do you stand out in a digital space where everyone else is also focused on building a seamless, personalized customer experience?
Here's our channel-by-channel guide on personalization in 2017:
1) MOBILE
On the train, at the office, on the couch watching TV – consumers spend most of their waking hours on mobile. Tailoring and packaging your content to deliver the same compelling desktop experience on a smaller screen can be tricky.
There are two main levers you can pull when it comes to mobile:
SMS
SMS is inherently a personalized messaging channel. Consumers are more selective with giving away their phone numbers and receive far less promotional messaging on text than they do on email or social.
But while the average SMS open rate is 99%, lock-in a higher click-to-open rate by personalizing your content with location-targeted promotions, exclusive content, or even product recommendations.
FedEx uses real-time text messaging alerts to notify customers when an action needs to be taken. Since customers are more likely to check their phones (the average American checks their phone 46 times a day), they're able to respond quickly and prevent the delivery from being delayed.

I had a package delivered to me recently that needed a signature before it could be received. I wasn't at home, but since FedEx sent me a text message, I was able to quickly ask someone else to help me sign off for the package.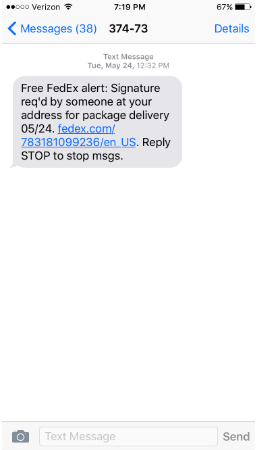 Mayvenn, a startup that allows hair stylists to sell products directly to customers, builds their business around SMS.
"SMS is just much more personal than any other channel. Our customers know: 'I have this person at Mayvenn that I text and who is always available to me'. They don't see SMS communication as marketing or sales," says Mayvenn COO, Taylor Wang.
Like many startups, Mayvenn runs promotional campaigns through SMS, but the twist is that the brand responds to each text and keeps the tone fun and conversational: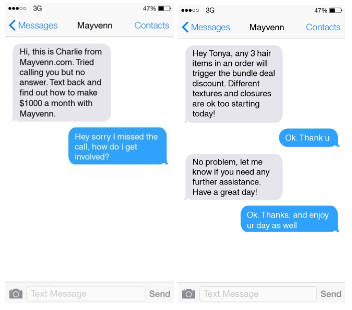 They also use text to update stylists on their progress and send words of encouragement: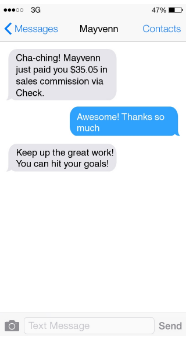 Another major department store uses Bitly's API and an SMS service to bridge the in-store and online experience.
When a customer reaches a brick-and-mortar location, the app detects their location. It then sends a text message with a custom Bitlink driving back to a landing page with personalized content based on their purchase history, app search history, and saved items.
Deep Links & Apps
Mobile apps can be a great way to build an accessible on-the-go experience for users who are accessing your content from a smaller screen. However, retention is tough. The average app loses 77% of its users in the first three days.
Bitly Deep Links boost retention by driving users from the mobile browser directly into a page in the app, or if they don't have the app, to the App Store to download.
For example, a media company can email a subscriber about the latest episode of their favorite TV show, and then use a deep link to drive them back into the app to watch right away.
Or, in the image above, the deep link behind the Facebook Ad drives the user directly to the product page to buy, instead of to the Zappos homepage.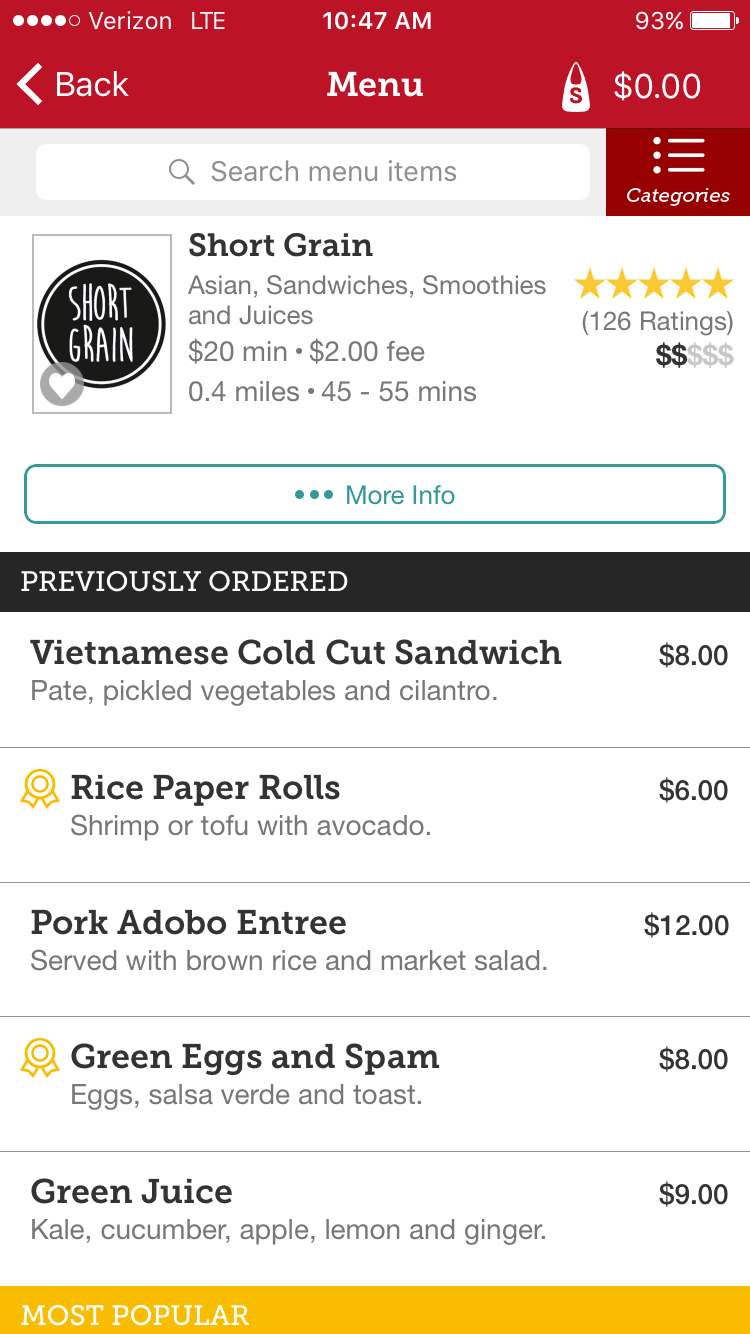 My Seamless app remembers my past orders and uses behavioral targeting to encourage even more orders. Knowing how impatient mobile users are – 47% of consumers expect a web page to load in two seconds or less – having pre-populated options makes it less likely for users to drop off.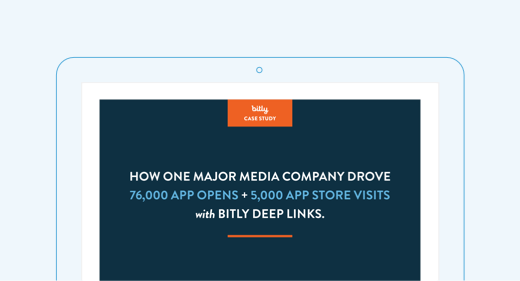 2. WEBSITE
More than half of all consumers (65%) start their purchase on mobile, and then continue their purchase on desktop.
Whether consumers are directly converting on your site or just moving further down the funnel, shorten the sales cycle by making your website just as personalized as the last touch point.
Persona Based Call-To-Actions (CTAs)
AdRoll, an ad retargeting platform, uses personalized call-to-actions on their homepage to streamline the experience for two very different audience groups: small business and enterprise businesses.
AdRoll uses an IP identification service and query parameters to identify and determine what kind of businesses visitors were coming from and which content they would see.

Small businesses see a "Try It Now" button, and enterprise businesses see a "Request a Demo" button where a representative will take them through more tailored, advanced features fit for larger teams.
Email Opt-In Pop-up
Women's apparel retailer LOFT triggers a pop-up box encouraging new shoppers to sign up for their emails in exchange for a $25 off discount.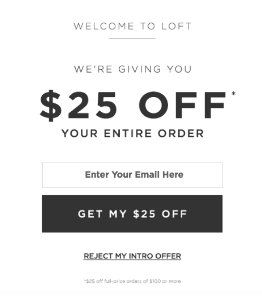 The brand sets up parameters around the opt-in form to avoid distracting customers. For example, you can have the opt-in form stop popping up once a user has signed up or stop appearing if a viewer hasn't signed up by the third visit.
Whether you're a B2C or a B2B business, setting up an email opt-in with a compelling offer can help grow your list and boost your reach.
Saved Preferences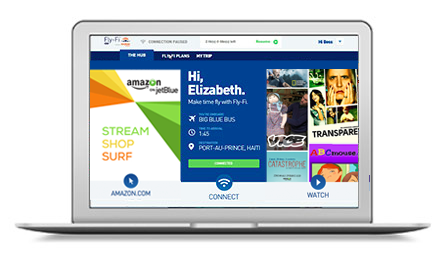 Photo from JetBlue
Saving and organizing customer preferences on the homepage can increase dwell time (the amount of time a customer spends on site) and makes it more likely for them to come back because it's easy to navigate.
JetBlue and Amazon partnered to create this hub as an all-in-one destination for passengers to use in-flight. Flyers can check on their flight details, stream videos, connect to WiFi, and more.
Web personalization is crazy if you have enough money to spend on it – you can dynamically change the language, images, call-to-actions, and more, based on IP address and other variables.
Dutch Railways uses CMS software to target and personalize deals for travelers based on their location and purchase history across all channels including mobile, web, and apps.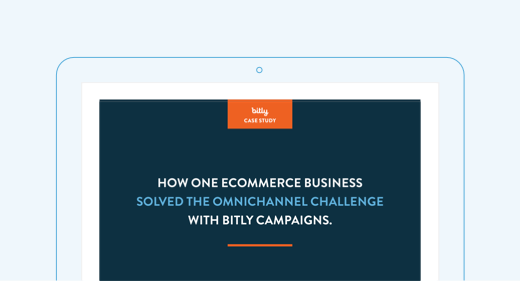 3) SOCIAL
With the future of social becoming pay-to play, personalization is key when it comes to cutting through the noise and getting the most bang for your buck.
Channels like Facebook and Twitter offer advanced targeting capabilities for paid campaigns, and others, like Instagram are changing their algorithms to serve up tailored organic content they think you'll be most interested in.
Whether you're going the paid or organic route, social personalization can be a powerful tool. Here's how:
Retargeting
Many social media channels offer retargeting, where you use historical behavior data to serve up tailored content for your audience.
The Bitly marketing team uses Facebook Ads to retarget users who have previously engaged with our content.
Let's say we noticed you were reading about Facebook Ads. When it comes time to post, we would likely share an ad for a paid social webinar instead of a mobile webinar ad on your Facebook feed.

For us, Facebook Ads have generated new leads and built brand awareness. We're generally focused on creating educational eBooks and webinars that speak to the pain points of our audience.
Custom & Segmented Audiences
Ecommerce company Everlane recently launched a private Instagram account to create bespoke content for a smaller subset of followers. The account, @EverlaneStudio, only accepts 100 followers a day.
@EverlaneStudio posts content about their shoe collection, which can be a great place for avid shoe shoppers to engage, since the main account, @Everlane has a mix of content about clothing, events, and more.

Instagram's micro-communities, with accounts dedicated to niche content like photos of hands, dogs of Instagram and travel, are groups of highly engaged, passionate individuals.
Segmenting content into smaller, highly personalized accounts can be a great way to optimize for Instagram's algorithm. No matter what your brand's niche is, there's bound to be some hashtag or group out of the 500 million monthly users that engage with your content. As long as it's consistently high-quality.
Photos from LinkedIn
When it comes to your paid social strategy, targeting options such as LinkedIn's Dynamic Social Ads allow you to stand out in the feed by speaking directly to decision makers.
LinkedIn's Dynamic Social Ads allow brands to serve up content with a name and profile picture. According to scientific research, something happens in the brain when people hear their first name. Hearing your own name, as opposed to others' names, triggers greater brain activation.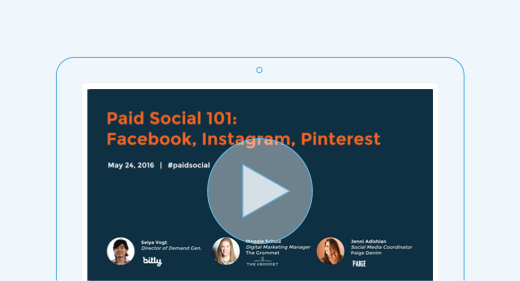 4) EMAIL
You can definitely teach an old dog new tricks. Even though email is one of the oldest channels for personalization, there are countless new ways you can surprise and delight your subscribers. Testing and optimizing personalized content pays off – personalized emails drive 29% higher unique open rates and 41% higher unique click rates.
Email mostly falls in the middle of the funnel, so personalized tips and promotions can help build loyalty and retention.
VIP Appreciation
This Spotify email targets Charles Kelley's biggest fans on the channel and gives them early access to his solo tour tickets.
The email plays several cards really well. First, it comes directly from Charles Kelley. Second, it segments out top users, thanks them, and makes them feel special for being one of the top listeners. Lastly, it rewards them for being an active user and encourages them to continue listening.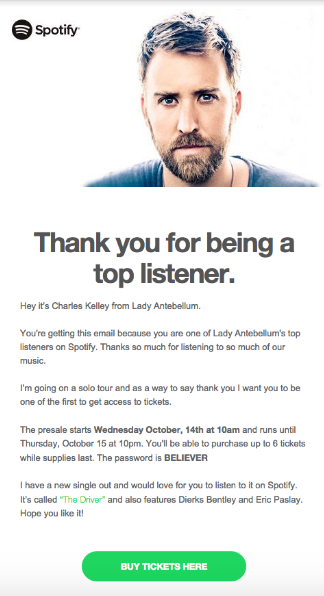 Performance Updates
Activity tracker, Human, regularly updates users with motivational emails like the one below. In this example, putting a face against the weekly accomplishments makes it feel like a personal journal.

Updates remind users to come back to your site or app, even when they are on-the-go or distracted by today's noisy digital environment.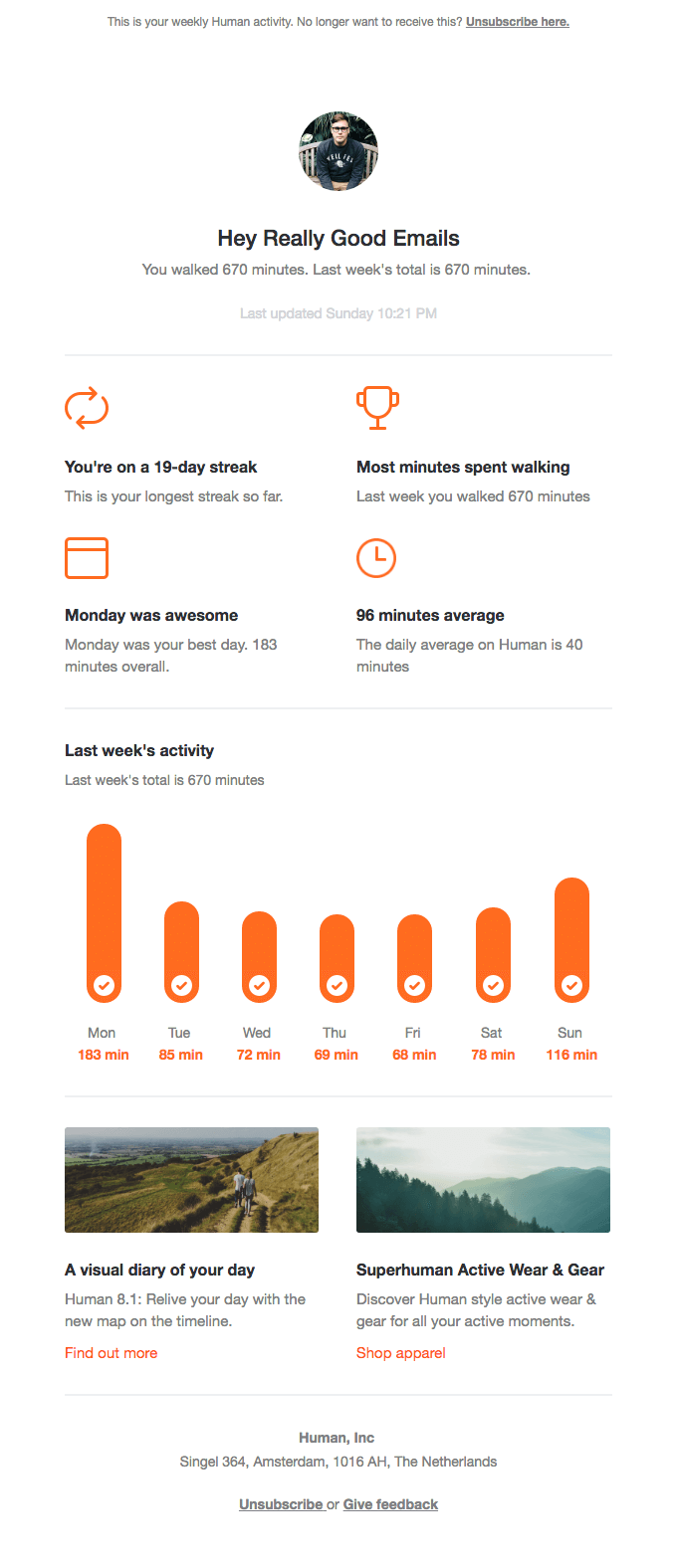 2017: The Funnel Doesn't Exist Anymore
As we close out 2016 and prepare for 2017, it's important to remember that the customer journey is no longer a funnel. It's a web. It's hard to track, much less predict and understand, where customers are engaging, when, and why. Most times, customers are on multiple channels and devices at the same time. More than half (67%) move between devices while they're shopping online, with 98% switching between devices in a single day.
To build personalized experiences that resonate, you have to look at your customers from a holistic point of view.
Centralize your insights by pulling together data from each channel to understand which types of content resonate, where the biggest pain points are, and how your particular audience jumps from channel to channel. Then apply these insights across the journey.
It all starts from knowing your customer. The more you know, the more you can personalize the right kind of content that keeps them engaged and ready to buy.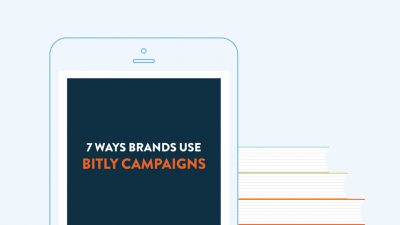 EBOOK
Learn 7 different ways brands are using Bitly Campaigns to manage complex, multi-channel marketing initiatives.
DOWNLOAD