Recently, we chatted with five social media marketers and asked them about their opinions on some prominent topics in the space, from juggling responsibilities in social's fast-moving culture to the components of great storytelling and tips on keeping inspired.
We spoke with:
Here's what they had to say:
What makes for great storytelling?
Storytelling is a huge—and demanding—part of social media marketing. Creating a compelling narrative that's constrained by character count or cut-off points is something that challenges marketers on the daily. It's no surprise, then, that the world's leading brands often tell their stories really well, (or that so many social marketers have writing backgrounds!).
Logan Levan:
"It's important to have a beginning, middle, and end. Here's one example: my company (Asana) is starting to attend more conferences and host more global community events, which we use to drive conversation and brand visibility on social media. We start with amplification—"We really want to meet you!"—then post photos during the events to keep people engaged with what's happening live, and finally, we share wrap up posts that feature photos and quotes from the conferences and events."
Kayla Grueneich:
"I think really good storytelling is very closely connected to the power of your brand. At the same time, the type of content brands share doesn't necessarily have to be about the business itself. For my company, I find that people don't only want to hear about Minerva as an educational institution but also want to learn about the people who attend it. There's an emotional connection that people make with our content so it's not really 'go Minerva!' but more so 'Go Zoey from Minerva!' When we can position our storytelling so that our students are the main characters, it's a win-win-win—a win for me as a social media manager and content producer, for the students who are extending their personal brands, and for Minerva as a thought leader in education."
Key takeaways:
– Create structure around your brand's messaging points by including a beginning, middle, and end to your storytelling
– Let your customers shine by highlighting their stories on social media

How can brands improve their social media advertising efforts?
While much of social media marketing is an art form, there's also a more calculated aspect of it. Advertising on social is constantly in flux, and the breadth of advertising options is wider and more tapped by brands than ever before. To run ads effectively, businesses need to know their audiences well enough to serve them paid content that resonates.
Suzanne Yada:
"Many businesses don't know how to target their audiences, let alone retarget them, and so they leave a lot of money on the table. This is why we sometimes see really poor creatives bring in ROI and really creative people fall flat. One thing we like to use is Facebook's lookalike audiences, since the people who are most likely to buy from you often resemble those who already have."
Key takeaways:
– Save on your social media advertising budget by refining your ad targeting and retargeting strategies before spending

How can businesses better engage their social media audiences?
64% of marketers say that increasing audience engagement is a critical part of their social media strategy. After all, marketers spend time creating content so that the right people see it and find it helpful, entertaining, or thought-provoking. Since engagement is key to extending organic reach, brands should work on developing relationships with their online followings that help dodge the full effects of social's stifling algorithms.
Carrie Gotch:
"I'm really focused on developing a deeper connection and establishing a smaller, more connected community with people who are highly engaged and fanning those flames of engagement. Narrowing down our audience means we can have a more relevant and meaningful conversation with them. People love to tell you what interests them, so it's as simple as asking and then truly listening. I also have a dashboard on all my metrics that gives me a heatmap of what is resonating and trending with my audience to help me be a better listener."
Logan Levan:
"It's possible for your business to have its talking points without lacking personality. For us at Asana, connecting with our community is all about being real and being human. It's OK to use exclamation points and smiley faces. People have literally responded to us with, "thank you Asana human," because they recognize that there are people behind our social media posts. So yes, we're always trying to build awareness with launches, PR, and campaigns, but our biggest goal is to engage and celebrate our customer community by continuously deepening their connection to Asana."

Key takeaways:
– Be human
– Don't be afraid to ask your audience direct questions
– Build deeper connections with your brand's audience to share more tailored communications

Where can marketers go for inspiration?
The latest in social media marketing news and industry updates are only ever a quick Google search away, and you can bet we have our go-to sources for keeping up to date with the latest. Beyond that, though, where do marketers go to be inspired? And how can they be better at creating content that isn't just a slightly altered version of what someone else has done before?
Carrie Gotch:
"I find industry-related information on forums, blogs, podcasts—even amazing whitepapers shared by leaders in the field. It's a patchwork of information gathering. The social world is really saturated, so I like to branch out beyond the social media rhetoric to seek inspiration from other communities, like participating in unique communities IRL related to art and science, which is incredibly refreshing while being illuminating. Branching out beyond the echo chamber of experts helps me tackle creative challenges with innovative solutions."
Key takeaways:
– Look for inspiration from other industries and sources outside of social media
How can social marketers better prioritize their efforts?
Social media responsibilities run the gamut, from researching campaign ideas to writing ad creative and interviewing audience members. There's a lot that can be done at any given moment, yet we're limited by the amount of time we have to do it. Meanwhile, demands made by prospects and customers for businesses to be "always on" have only become more of the norm, even if teams remain lean.
Maria McKenzie:
"With social media being such a hot topic, social media teams can find themselves in high demand within their organizations. Being clear on objectives from the start—as well as being realistic about what can be achieved—is crucial. It's key that social marketers have a good understanding of each of their audiences so they can work with them, delivering content in a way they want to receive it, which ultimately benefits both the consumer and the business."
Key takeaways:
– Set realistic social media goals
– Focus on delivering content your audience wants to see and deliver it in the format they want to consume it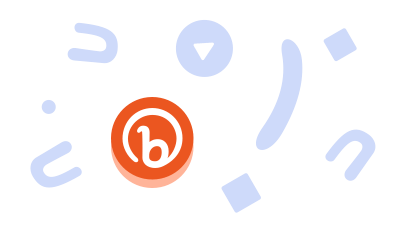 Finally Prove Social ROI
Watch our webinar for tips + tricks on calculating your brand's social ROI using Bitly.
WATCH NOW