Video is the future. As long as it's short.
That was the takeaway from Social Media Week LA's "New Creative Opportunities for a Video-First World," the keynote session of Caroline Coyne, global creative strategist at Facebook.
Coyne kicked off the week with a theme that recurred throughout the following sessions: attention. Or, really, the lack of it.
Mobile is the majority of time spent on digital today, which means attention spans are shorter than ever. Whether you're building video content or planning an influencer marketing program, it's important to think about how consumers are interacting with their devices and how they consume content.
Here are the top strategies that speakers shared during Social Media Week LA about audience attention, influencers, devices, content, and more:
1. Your Content Needs to Get Short.
During her session, Coyne revealed that 75% of video views on Facebook are from mobile devices. So it shouldn't be too much of a surprise that the average view time of a video is only 5.7 seconds.
While video is a great way to connect with your audience, Coyne said that anything longer than fifteen seconds is going to be more or less wasted on the majority of viewers. Even videos longer than five seconds are a risk.
She broke this down as the "speed of feed."
People thumb through 300 feet of content every single day," Coyne said. Videos need a hook within the first second. Not only that, they need to have a compelling story that is almost GIF-ified. To keep up with the speed of feed, your content has to make an impression immediately. Otherwise, people will scroll right by it.
2. Influencers Make a Big Difference.
National Geographic's session, "Masters of Storytelling: How NatGeo Engages 350 Million Fans on Social," speakers Claudia Malley, EVP of Partner Solutions, and Adam Quinn, VP of Digital, discussed how influencer marketing helped drive social engagement.
Malley explained that National Geographic hands over the keys to some of their top photographers and travel personalities. The brand features content from these influencers frequently, building a relationship between that influencer's audience and the brand's broader audience, which creates a ripple effect.  
The results speak for themselves – with 350 million fans across all social platforms, National Geographic has 78 million fans on Instagram. That's higher than any other brand, behind only top celebrities like Justin Bieber, Selena Gomez, and others.
3. Private Social is Bigger than Public Social.
During "Talk to Me, Goose: How to Make Bots Better Brand Copilots", Scott Lindenbaum, SVP, Director of Digital Strategy at Deutsch and writer Ben Majoy discussed how the Deutsch team has started developing bots for different brands, giving an in-depth example of TacoBot from Taco Bell.
While Majoy explained that 84% of TV Ads simply don't work, building 1:1 communications with your customers can pay huge dividends. In fact, there are five times more private messages than public messages across Facebook today, and support inquiries are often private instead of public as well.  
That's why bots are becoming increasingly important to building customer relationships. With TacoBot, the Deutsch team developed a quirky bot that took orders for tacos through a Slack integration. They didn't just create a fully developed persona for the audience, they developed a persona for the bot, too.
4. Art and Brand Can Co-Exist.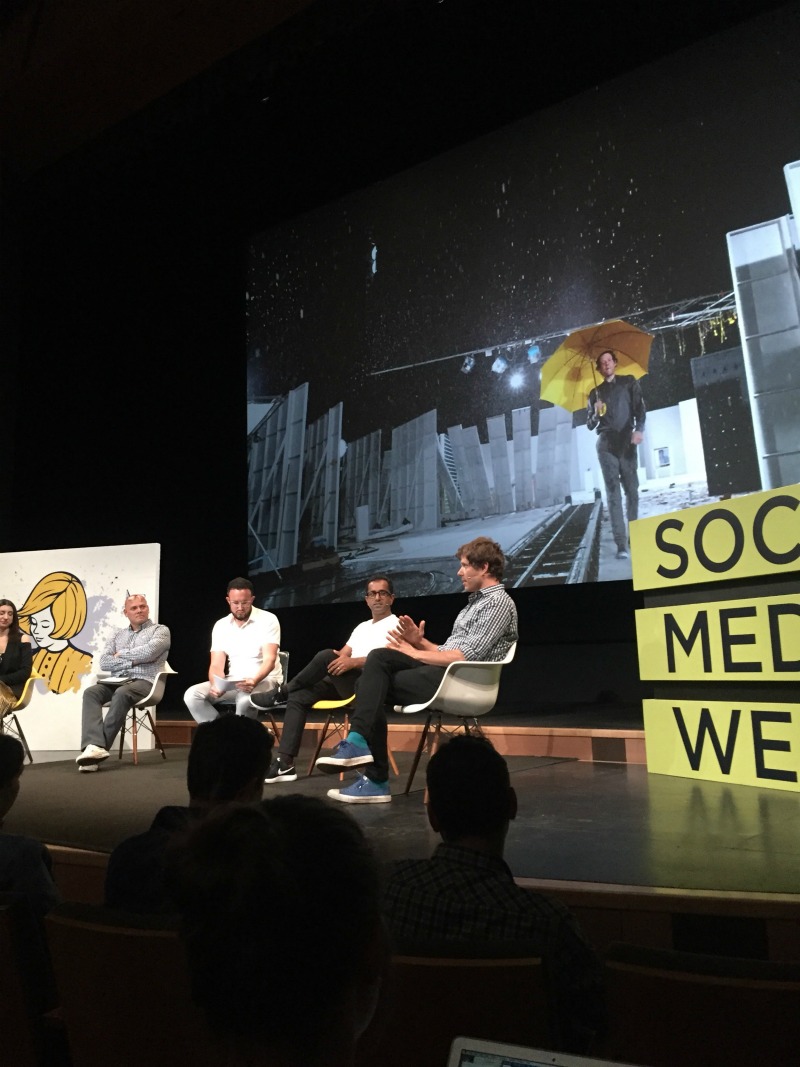 During "The Power of Partnership: How a Salt Brand and Rock Band OK Go Came Together to Make One of the Year's Most Viral Music Videos", a panel came together to discuss how Morton Salt, a century-old brand, decided to launch the company's first big advertising campaign since the eighties.
And, as Denise Laurer, Senior Director of Communications & Brand Strategy explained, Morton wanted to do something different. So the team decided to create a music video.
By working with OK Go to develop a music video for the band's song "The One Moment," Morton took a bold step toward establishing the brand among a younger demographic. The move worked – to date, the video has 19.2 million views on YouTube.
Singer Damien Kulash gave background into the process of filming and directing the video, as well as discussing how art and brand can coexist without compromising. The answer was simple: as long as the artist has the freedom to experiment and the brand is open to taking risk, the relationship can be mutually beneficial.
5. The Next Generation of UI is Voice.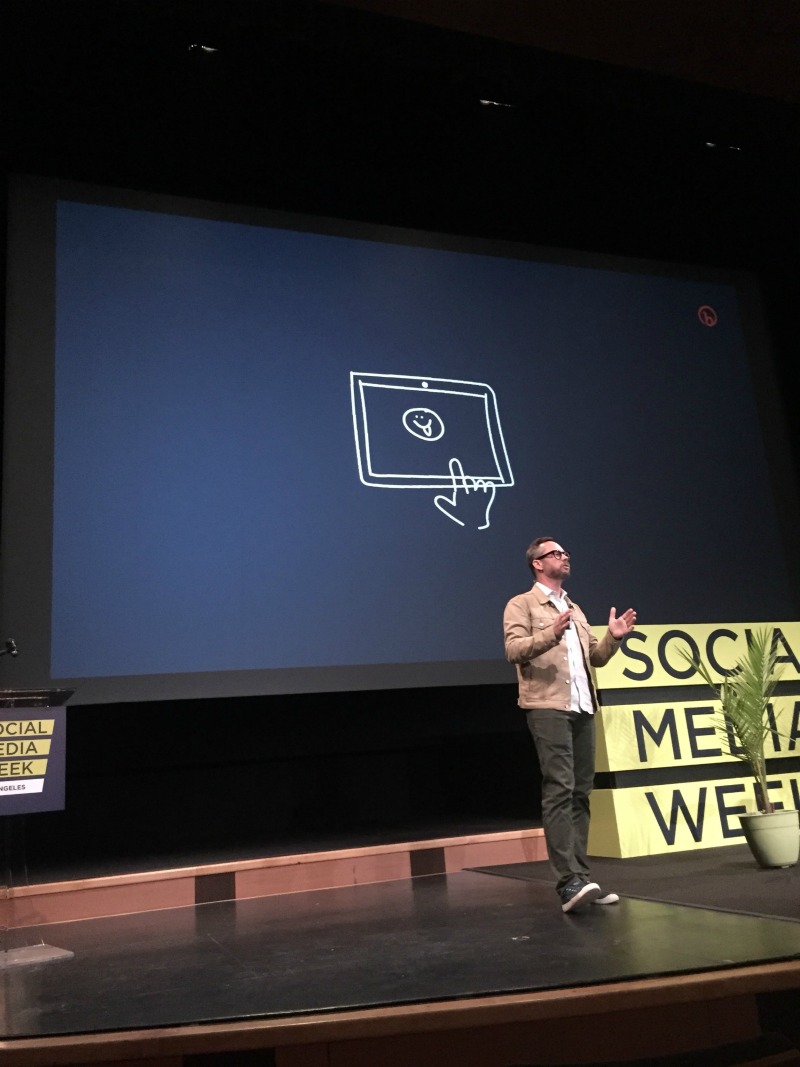 During our main stage session, Bitly's Chief Product Officer Matt Thomson discussed the evolution of voice technologies by demonstrating the strengths – and weaknesses – of Amazon's Alexa today.
Thomson explained that, because voice frees up the "geography" of human movement, the growth potential is huge. While virtual and augmented reality still require clunky devices, voice is the most seamless and natural way to use technology. The sales are proving that out, too –  24.5 million voice-powered devices are expected to ship this year and revenues from Alexa are projected to reach $10 billion by 2020.
So what can brands do today? No matter what, it's time to start thinking about different ways that voice can be integrated within your product. Even if the application is still in the future, it's important to keep track of the trend as more people turn to voice-powered devices.
As Thomson explained: "The average person types 40 words a minute, but speaks 100." By opening up human geographic freedom, voice activation can create a new ecosystem for brands and consumers alike.
Attention = Engagement
Whatever the session, the theme of audience attention was persistent throughout. Brands want to know how to create content that gets engagement. And, of course, keep their audiences engaged.
Overall, speakers and attendees discussed how social efforts can build brand affinity. While a single engagement may not mean much, multiple engagements across influencers, channels, and content types help develop a lasting relationship with your customers.
By creating tighter content, working with influencers, gamifying interactions, and thinking about the UI experience, companies can make sure that audiences remember the brand in a world full of noise.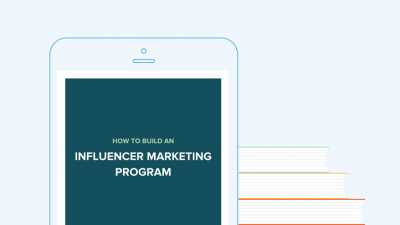 Ebook
Influencers are crucial to building your audience & distributing your content. Get templates, strategies, and more!
Download