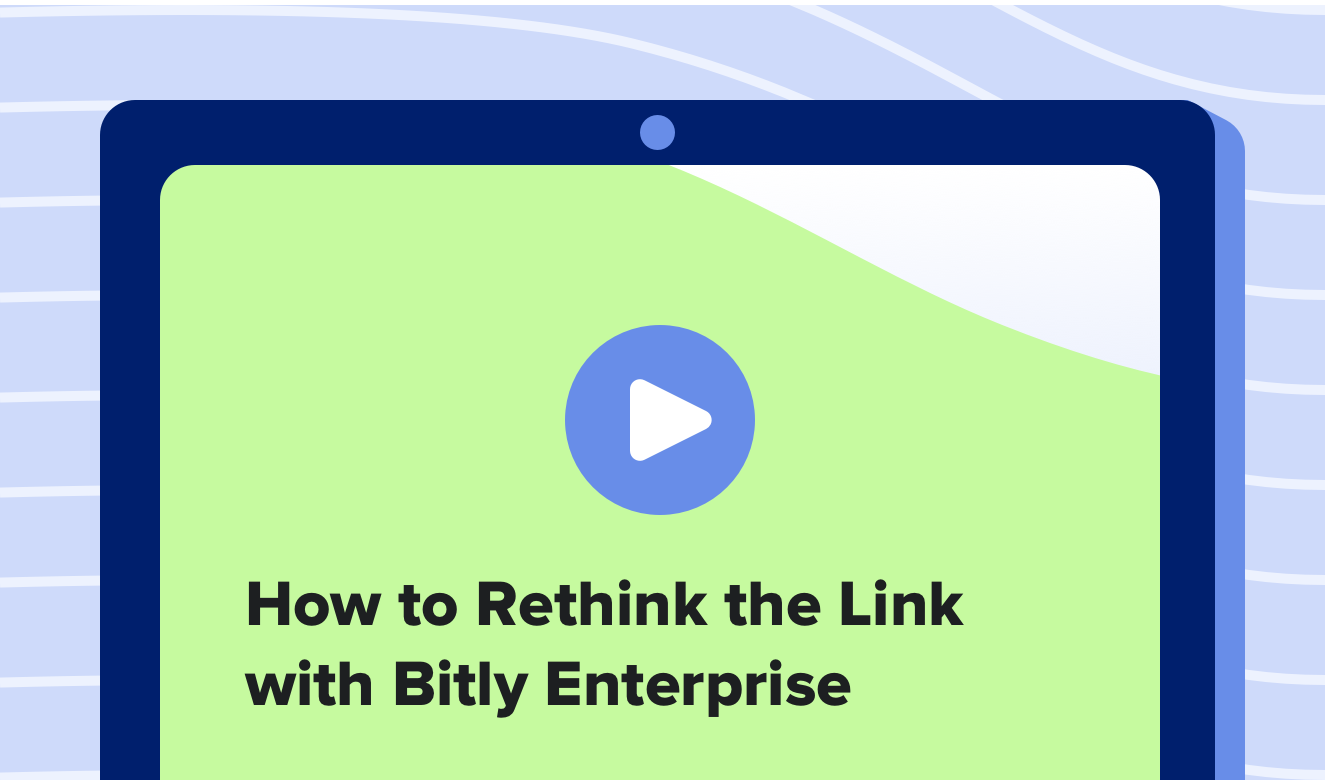 Are you still just treating your links like… links?
Links are the fundamental assets for digital marketing campaigns and many offline campaigns, too. If you use a Bitlink in each one of your channels, you can see across all your marketing activities without any messy implementations. You don't even have to change your workflow, you just have to change your links.
And with the totally overhauled Bitly Enterprise, we've made it easier than ever to create, manage, and measure everything from one central place.
So if you want to learn more about how you can unlock the power of the link, download the recording of "Rethinking the Link with Bitly Enterprise." In this demo, you'll learn how Bitly can:
Save 3+ hours per team member by streamlining cross-channel analytics
Boost click-through rates on your links by 34%
Bridge silos by creating dashboards for each team's data
Create, manage, and measure multichannel campaigns
Download today!