What would you like to create?
Build a Link-in-bio page and showcase your links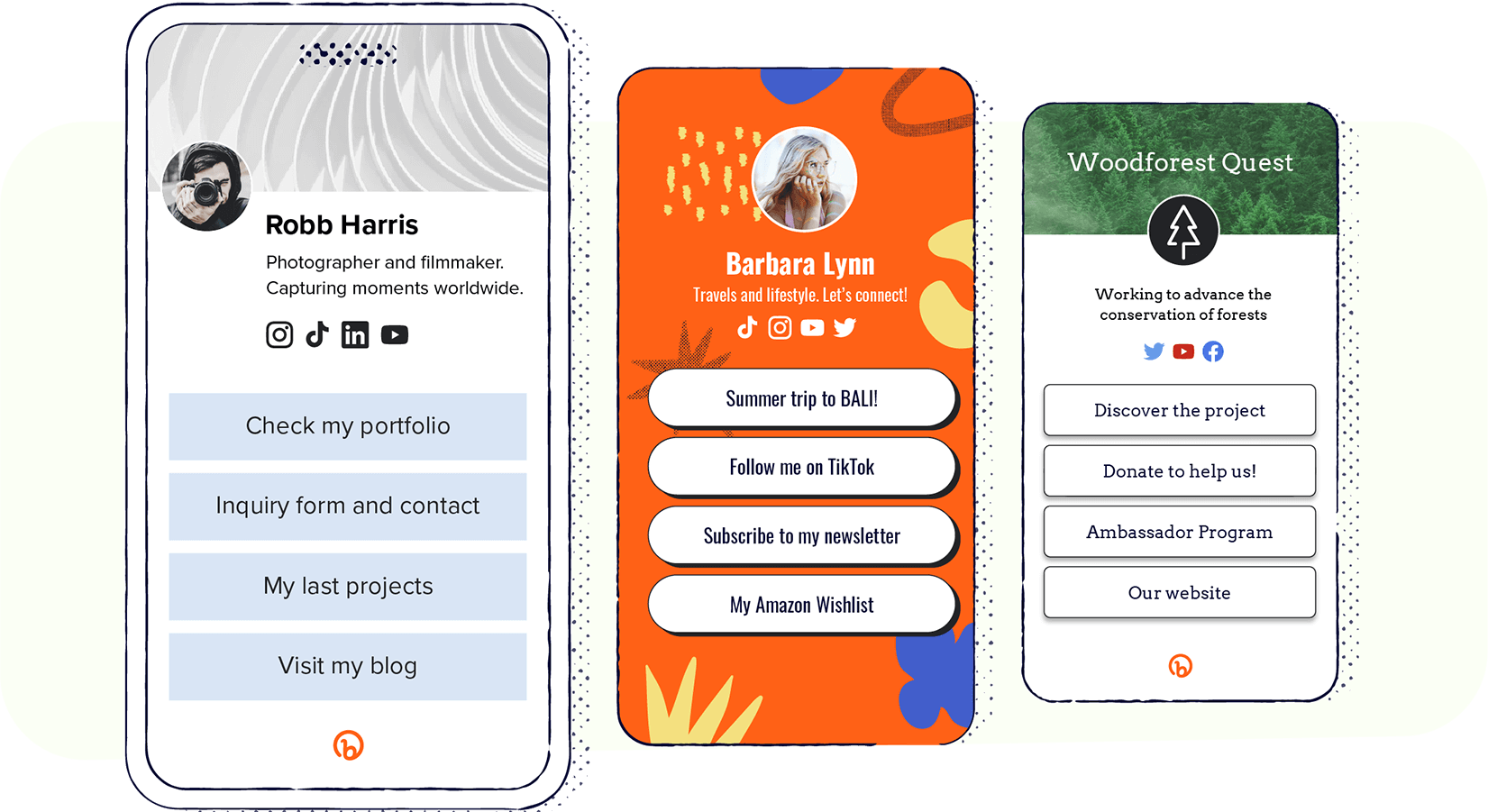 Boost and curate your
digital universe
Expand your brand reach with a curated library of your most relevant links. Make it easy for your audience to discover your best content and take action that leads to bigger results and deeper engagement. All of this from your Bitly Link-in-bio.
One link. One platform.
More results.
Track, manage, and optimize your shortened links, QR Codes, and Link-in-bio URL on the Bitly Connections Platform. Then take it with you on the go by downloading our mobile app. Full control, wherever you are.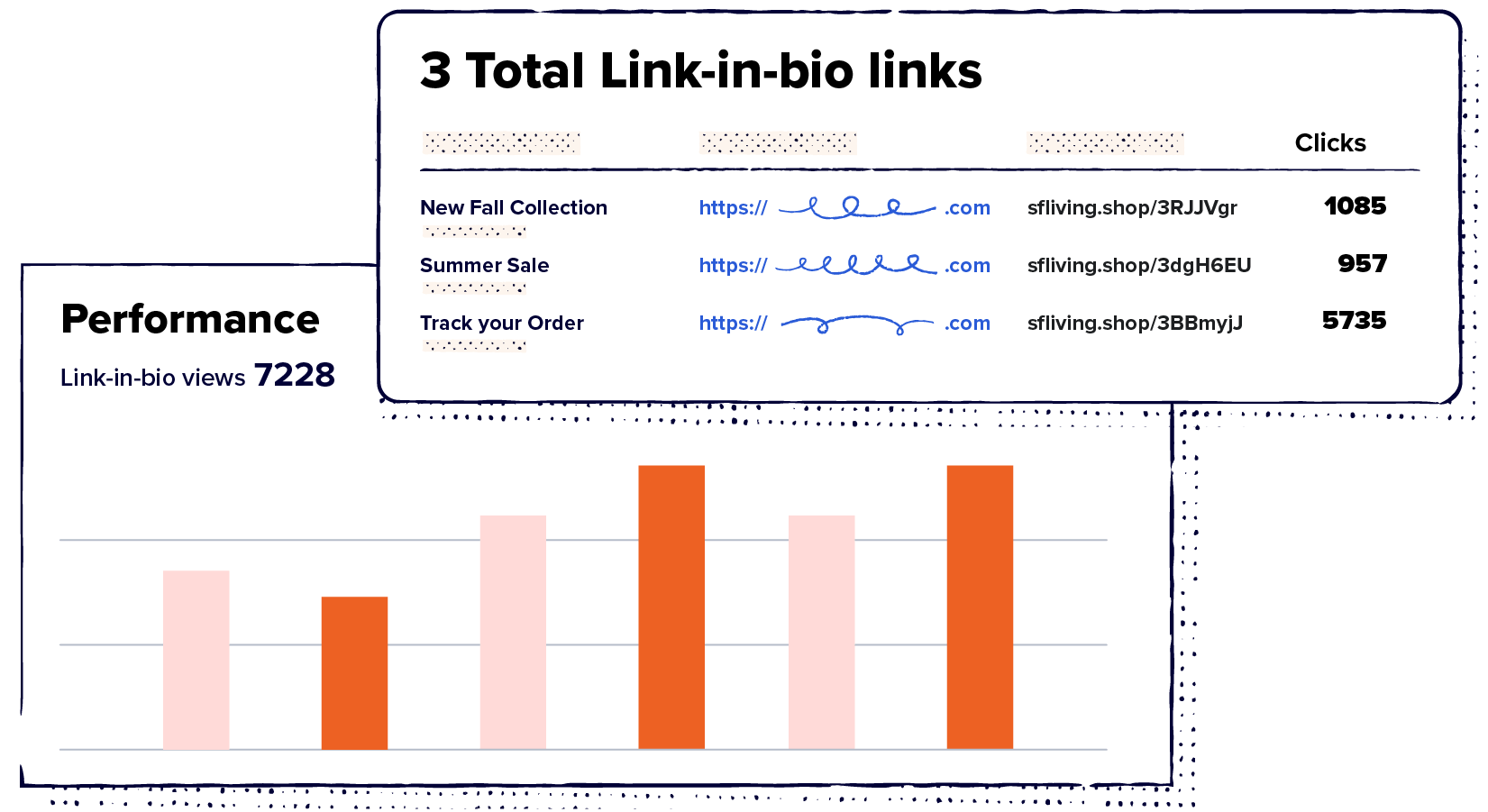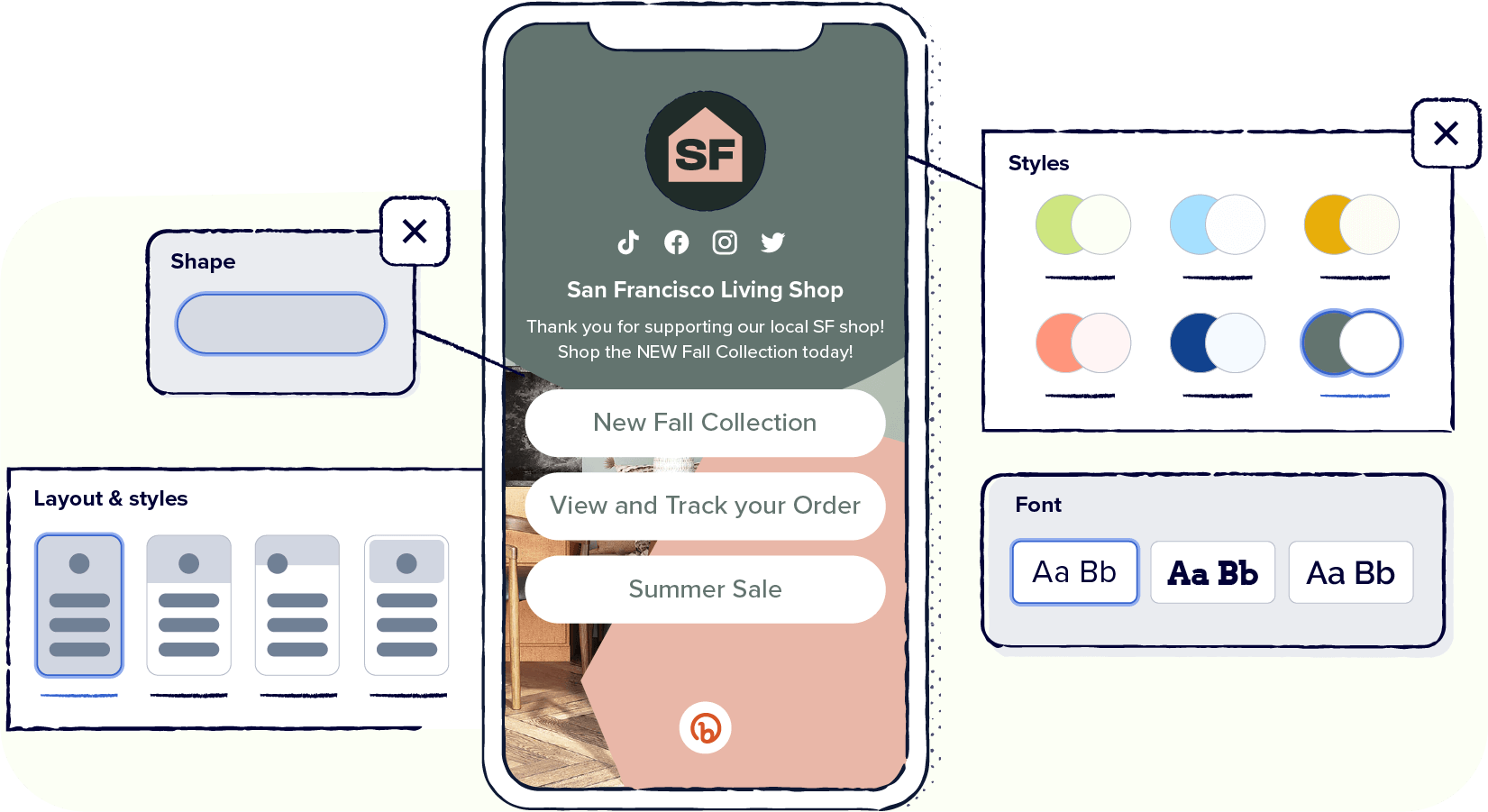 Customize and consolidate your socials
Fully brand and personalize your Bitly Link-in-bio landing page. You can upload an image or logo, use your own colors or choose from a preset palette for link buttons and backgrounds, and add clickable social icons that link to your other sites.
Save up to 34% when you pay annually