Influencer marketing programs are here to stay.
Almost all consumers (92%) trust recommendations from strangers and influencers over those from brands. Most marketers have invested in some form of influencer marketing, with budgets now ranging from $5,000 to $25,000. Consumers demand it, competitors are investing in it.
If you've been thinking about building an influencer marketing program or are in the process of building one, now's the time to get serious about it. Influencer marketing delivers 11x the return on investment over all other types of digital media.
At Bitly, we've just started building out our own influencer marketing program over the past year and a half.
We've tested out several forms of partnerships and various ways to connect with influencers and we've compiled all of our tips into our latest guide, "How To Build An Influencer Marketing Program".
In this guide, we'll cover:
– How to build an influencer marketing program from the ground up
– How to grow influencer relationships that turn them into ambassadors
– How to track and prove ROI
– Examples of how real brands are partnering with influencers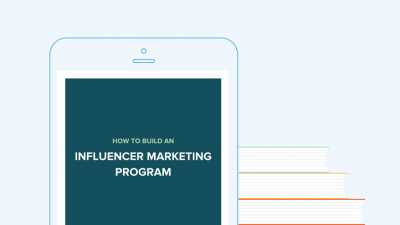 EBOOK
From outreach, to campaign strategy and tracking ROI, we've packed everything about building an influencer marketing program into this guide.
Download Now