Loved by big and small brands everywhere
Everything you need to get the job done
Instill unbreakable confidence with every link
Build strong brand credibility by customizing your links with our trusted link shortener.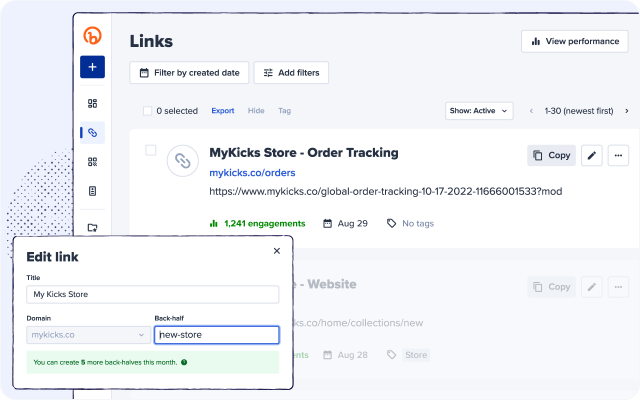 Activate brand recall with custom links that your audience recognizes in a flash.
Drive higher click-through rates and engagement with a unique custom domain.
Attract more clicks with polished short links that inspire confidence.
Understand what makes your audience tick and click
Watch your engagement grow with the Bitly URL shortener and discover which channels resonate most with your audience.
Observe click statistics and collect real-time data from every click.
Compare campaign performance across online and offline channels.
Gather demographic insights with comprehensive location and device data.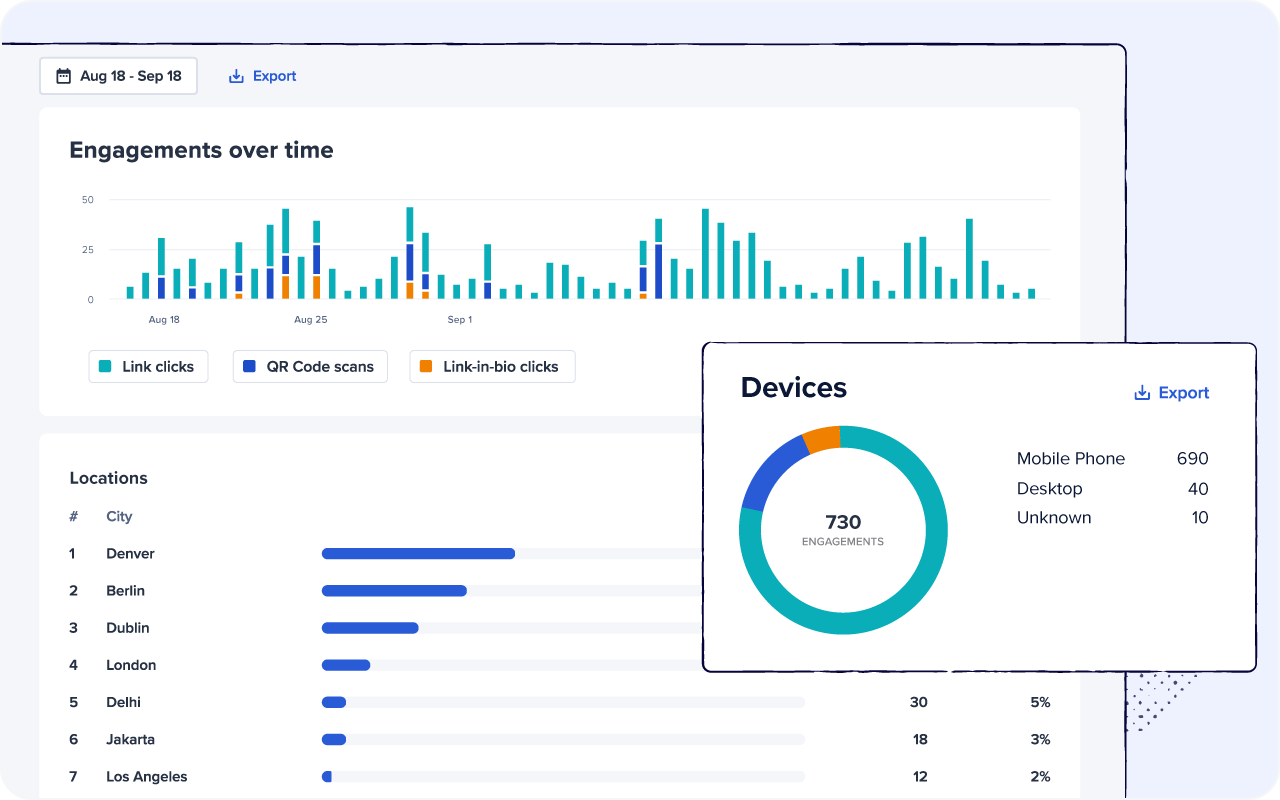 Simplify your workload on one platform to do it all
Use our URL shortener to organize your marketing campaigns, easily share links across your marketing channels, and track everything from one place.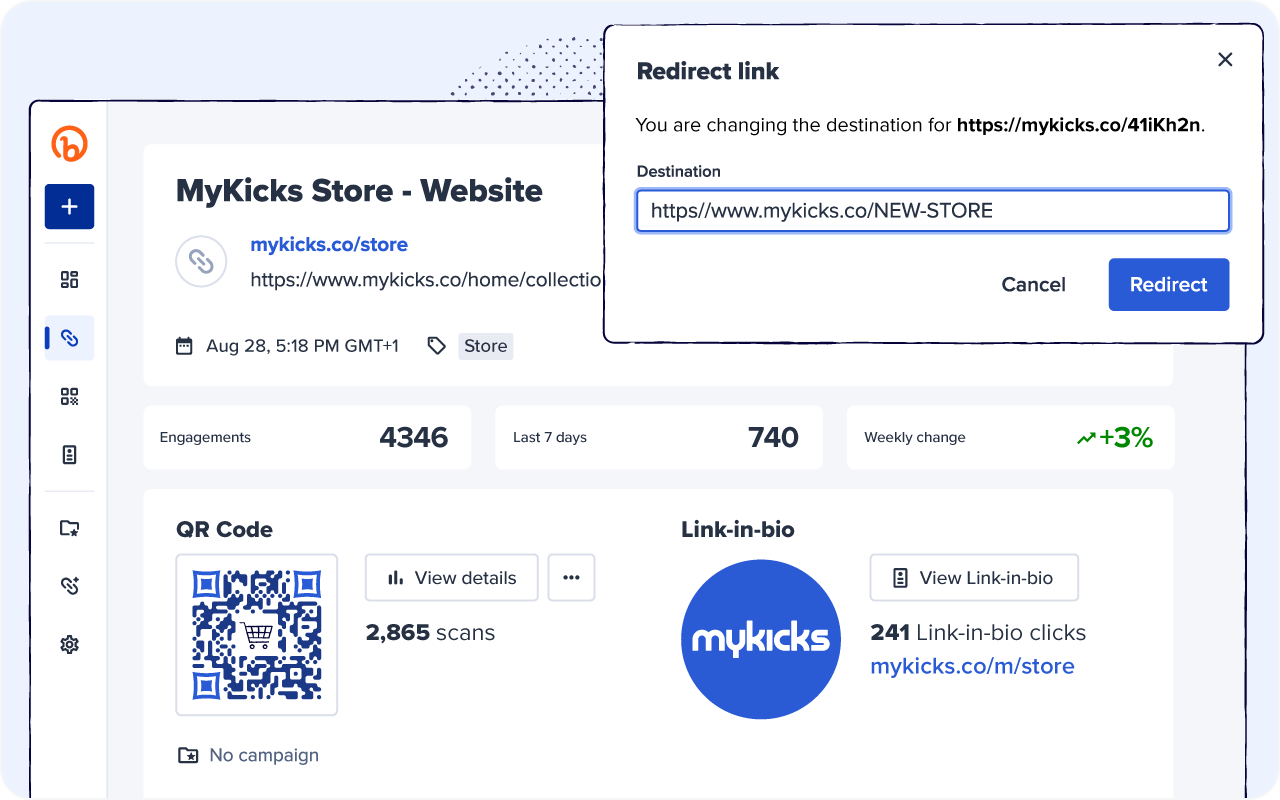 Add UTM parameters to your links to track your campaigns and improve customer targeting.
Redirect link destinations at any time to keep your audience clicking on your latest content.
Shorten multiple links in bulk to build rapid-fire connections.
Connect to other tools using Bitly's integrations to optimize your workflow.
Create meaningful, measurable experiences with the Bitly Connections Platform
QR Codes
Create custom QR Codes in seconds.
Customize QR Codes with your logo, brand colors and more to grab attention.
Analyze detailed scan data so you know which QR Codes are working.
Manage QR Codes and links in a single shared dashboard.
Link-in-bio
Get your links working 10x harder.
Drive more views, sales, subscribers and leads with custom mini landing pages.

Build personalized connection experiences without any coding.

Aggregate, manage and track all your links from one centralized location.
What Bitly customers are saying

The more I use Bitly, the more valuable it becomes to me. It cuts my time down because it saves all my information, and it gives me insight into which links are most popular and have the most clicks.
Mary H. – YouTube Influencer

Bitly helps me customize and shorten my URLs so that marketing campaigns are totally effective. What I like most is that we can route and redirect our visits according to the country, the device, the IP ranges and the type of connection. Its analytical panel is easy to understand and provides us with statistics and precise metrics, along with graphics to segment and reach our target audience.
Evan B. – SEO/SEM Search Engine Specialist, Vodafone

My Bitly customer support agent is always a click away and has always gone the extra mile to ensure I fully understand the product and also provides best practices, tips and tricks to utilize Bitly in a smarter, more efficient way.
Evan G. – Enterprise Customer

It's simple and quick to shorten links no matter how many URLs are being worked on and branding them to suit our company standards helps attract customers and clicks.
Joyce B. – Software Engineer

Bitly has enabled us to build trust with clients by giving them branded short links that carry the main message of the link and that carries our brand. Bitly also gives us data analytics on who is clicking our links which helps us carry the clients forward in the advertising process.
Thankdeka M. – Project Manager