Our core values
Bitizens believe in action, progress and growth. Our values embody this.

Be a catalyst
As an innovative technology company, we build our products to be catalysts for connection and encourage our team to be catalysts for change and innovation.

Take ownership
In our highly collaborative culture, individual accountability is critical. While depending on each other to solve our customers' most challenging problems, we celebrate the wins and failures together.

Champion diversity, equity, and inclusion
Our products connect people of all backgrounds and abilities. And our company is built on the belief that our differences make us better and that everyone deserves the opportunity in which to thrive.

Have fun
Building a memorable work experience comes both through driving meaningful impact while also not taking ourselves too seriously. We work hard but that doesn't mean we don't have fun.

Show integrity
We don't cut corners. We don't look for the easy way out. We approach every day with a shared mindset – let's do the right thing, even if it's the harder thing.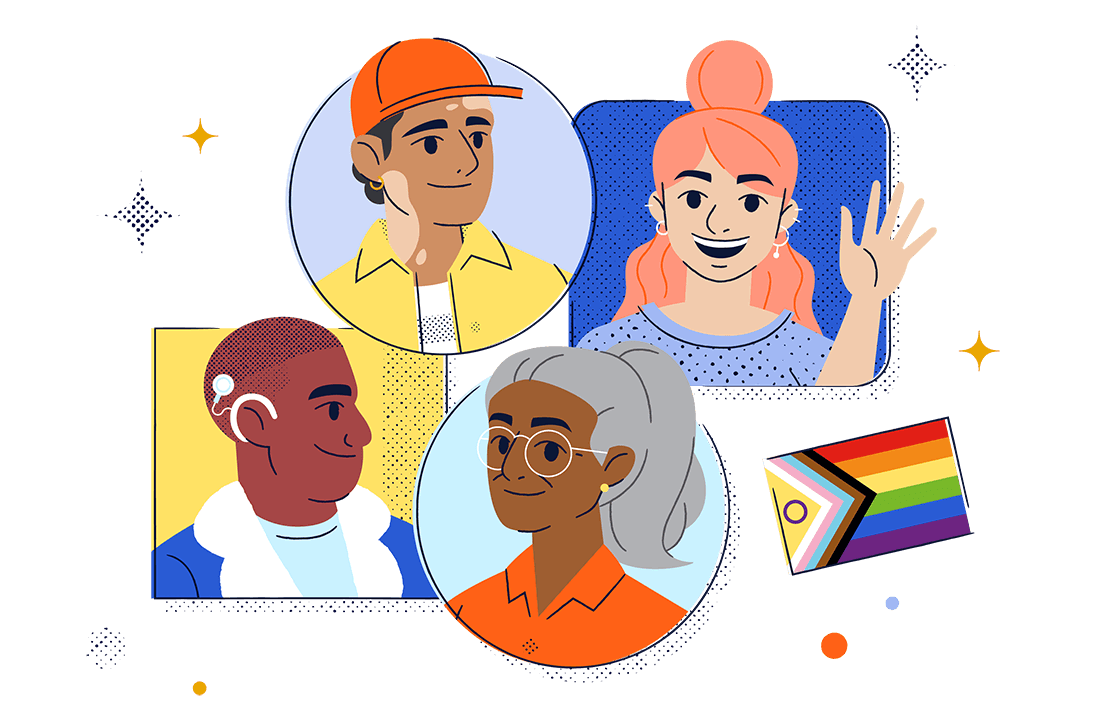 Diversity at Bitly
Building human connections through a culture of inclusion, allyship, accessibility, and learning is in our DNA. We are dedicated to an intentional and strategic effort to make Bitly an even better place to work by constantly improving in these areas.
Meet the Leadership Team
Meet Chauncey McPufferson.
Chauncey McPufferson was born at Bitly HQ in 2008. There are many different sides to this complex, little pufferfish. Just like your links, no two puffers are the same.