A paid social strategy is the cornerstone of successful social media marketing today.
Building a paid social strategy is equal parts art and science. You get to be creative. You get to be fun and original. And you get to test, track and optimize everything accordingly. When done right, you can mold your paid social strategy into a well-oiled machine that churns out the results you're looking for, every time.
In many cases, paid social ads are the only way to actually get ROI from social. Because, a lot of the time, your organic content isn't even seen by your community. On average, organic tweets now only reach around 10% of followers. A Facebook page with over a million likes only averages around a 2.27% organic engagement rate.
A Paid Social Strategy = Social ROI
Brands are posting more than ever, but engagement is at an all-time low. Users are less engaged across the board: Instagram's interaction rates dropped by 40% in 2015 and Pinterest fell by 49% over the course of year.

Last year, marketers published 87.5 social media posts per channel per month, while engagement dropped to the lowest point at 2.19 interactions per post per brand. Meanwhile, Twitter's growth has stalled and Instagram's follower growth is falling.
"
Over the past two years, we've really seen a shift on social, especially on Facebook, to a pay to play environment. Facebook's algorithm puts business pages at a disadvantage in terms of visibility. You can spend money to get 100,000 Facebook Fans but less than 10% of your audience will see any given post."
– Jessica Scherlag, Social Media Strategist, Compass
In this saturated landscape, it's difficult for marketers to track bottom line results from social media. In fact, 61% of marketers report that their biggest challenge is measuring ROI from social channels.
Building a paid social strategy can solve declining engagement and help actually quantify the value of social media. Paid social allows you to strategically target consumers, track the cost and ROI of each click, and see clear across every touchpoint in the funnel all the way through to conversion.
Paid Social Strategy in Perspective
From 2014 to 2015, social media saw a 200% increase in its share of ecommerce referrals. The average order value on Instagram is $66, followed by $58.95 on Pinterest, $55 on Facebook and $46.29 on Twitter. Ad recall from Sponsored Ads on Instagram is 2.9 times higher than Nielsen's norms for online advertising.
By tapping into rich media and new ad formats, you can connect with your audience and pave the way for a long-term relationship. Content with images drive 94% more views than content without and Facebook native videos drive 97% more engagement than YouTube videos. Over the past year, Twitter and Facebook, like Instagram, have also released Carousel Ads, allowing advertisers to share more elaborate stories in their ads with multiple slides of photos and copy.
In this guide, we've rounded up all of the tips and tricks you need to get started with your paid social strategy across all the major social channels. Read on to learn:
– How to identify which networks are right for you
– How to set up & optimize campaigns for each social network
– Tried-and-true strategies from the experts
This article was published on July 20, 2016 and updated in March of 2019.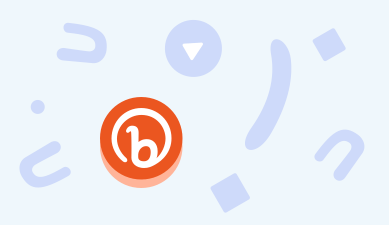 READY TO GET STARTED WITH BITLY?
Learn how Bitly Enterprise can help you reach your business goals.
GET STARTED