As consumers have gone digital, food delivery has followed.
The days of trying to place an order to an overwhelmed cashier in a kitchen have been replaced by clicking and tapping. Yet those clicks and swipes happen across multiple channels: email, SMS, web, and social all come into the mix when restaurants and apps have to think about how to best service the audience.
That's why one of the biggest food delivery services in the world turned to Bitly.
With Bitly's custom branded domains, the brand made sure that every link was consistently branded, no matter what channel. After starting to use branded links across multiple channels, the company built user seats out for different team members.
Bitly allowed the team to build out dashboards for mobile, digital, social, and partnership teams. That gave everyone access to the data they needed while making reporting easy and streamlined. Wherever customers ordered, the team could measure it.
By achieving cross-channel branding with custom branded domains to make sure every team member could own their piece of the analytics, the food delivery service turned to something that had been a challenge: SMS.
Uncovering the True Value of SMS
SMS is one of the most immediate and personal forms of communication between brands and consumers. The team knew that SMS can drive engagement and sales, but actual ROI was hard to prove.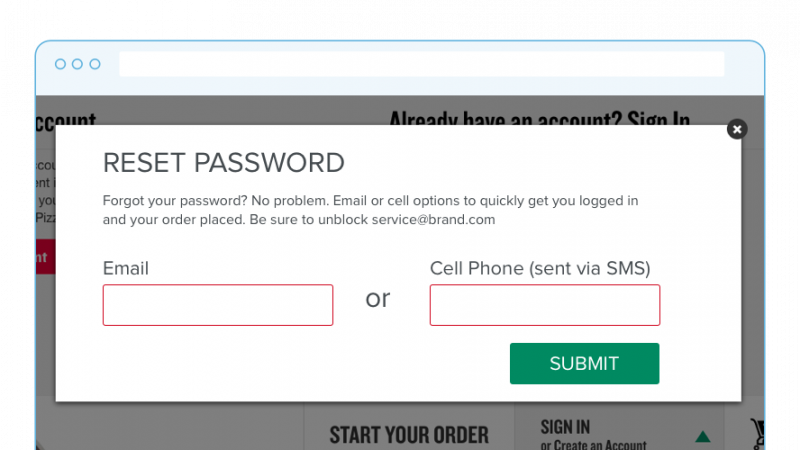 With the Bitly API, the brand's dev team was able to integrate the SMS campaigns and customized, trackable Bitly links in every text message. This made it easy to track the engagement rates on different promotions. Also, they could compress the ordinarily clunky UTM parameters that helped them track the customer journey into branded links.
The team also added Bitly links to an automated password recovery process. This was enabled right on the account login page. If a customer forgot his or her password to the site, it was possible to request the reset link by a personalized SMS.
With the Bitly API, the team made sure that every link was branded and trackable. This made even the password resets a trackable and testable element of customer experience.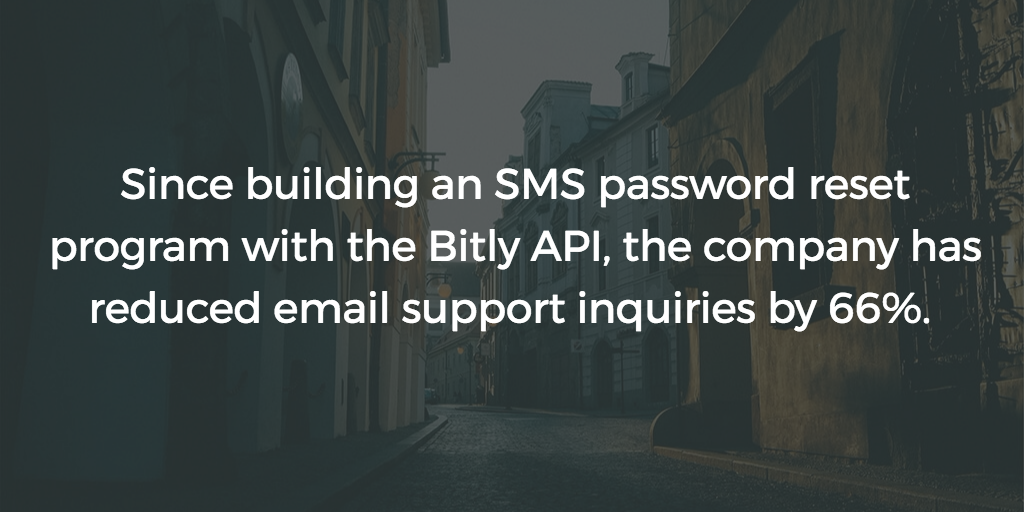 The results? Before implementing Bitly, the brand's support center would get 20-40,000 email requests for help with passwords each day. Since building an SMS password reset program with the Bitly API, the company has reduced email support inquiries by 66%. That means less strain on internal resources and more self-service options for consumers.
Delivering a Great Customer Experience
The restaurant chain has a robust marketing engine and Bitly has helped fuel the digital experience for the brand's consumers. From text messages and social channels to the website, every link is branded and trackable.
That means that the entire digital team can ensure that they're constantly delivering the best possible experience – from preparation and delivery to consumption.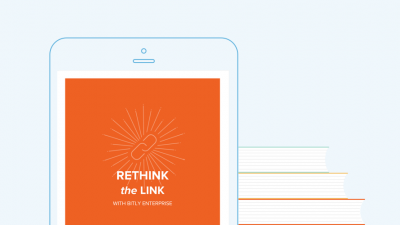 Ebook
Learn how Bitly Enterprise can help you rethink the link and optimize your customer experience engine!
Download