The temps are rising and the days are getting longer.
It's that time of year again to clean out the closet and make room for cool new stuff.
At Bitly we're making room for our awesome new platform, and like any good spring cleaner, we are doing so by getting rid of some clutter to make room for these bigger, better changes. On May 4, 2016 we will be sunsetting the Your Network and Public Profile pages in preparation for the full release of our new free platform.
Over the last few years, online content sharing and consumption has evolved and our product has evolved with it. We've grown into a robust link management platform that connects the dots between various content pieces and channels. Through the power of the link, we're uniquely able to help our customers see across the myriad places they communicate with their users, whether that's through social networks, email, SMS or mobile apps.
Ultimately, it's difficult to let go of features we've come to know and love, even if it's a means to a greater end. But we knew it was important for us to simplify and refocus our resources on building a platform that will empower brands to navigate today's digital landscape. That's why we turned to the numbers to understand the impact to our free users, and the best course of action.
It turns out both the Your Network and Public Profile pages make up less than one-third of 1% of pageviews. We also know of the millions of Bitly users less than 100 profiles receive on average more than one pageview per day. The lack of usage indicated that it was time to sunset these pages to make room for features that would drive even more value. Our goal at Bitly is to make it easier than ever to build, measure and manage links. Thanks for joining us on this journey and we can't wait to see what you build as you transition onto this exciting new platform.
If you're a free user and you have any questions or concerns about this change, we're here to chat! Please email us at support@bitly.com.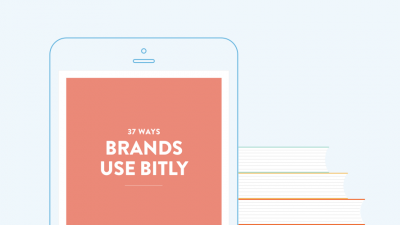 Ebook
Unique and innovative ways brands use Bitly to move the needle.
Download