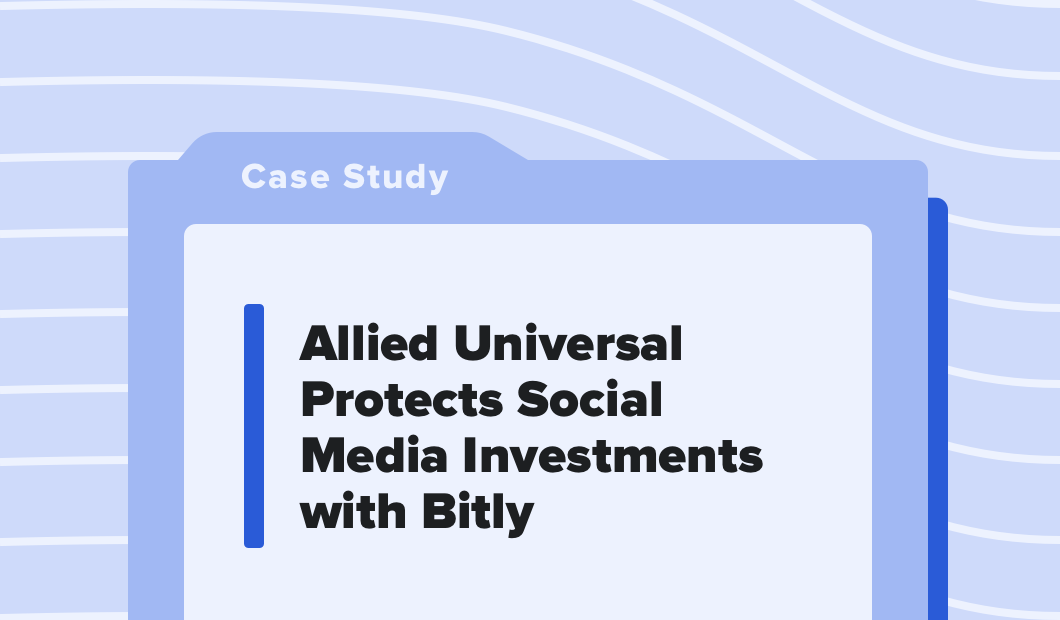 Allied Universal, a leading security and facility services company, has provided individuals and businesses around the world peace of mind since 1957. To reach a global audience, Allied Universal's Senior Social Media Specialist, Emily Andrus, always has multiple social media campaigns running at any given time.
Andrus came to Bitly for help managing and measuring the success of those campaigns from one centralized platform. With Bitly, not only is Allied Universal able to streamline its campaign efforts, it's also able to protect its brand using secure and reliable Bitly links.
Learn how the Allied Universal relies on Bitly to:
Organize campaigns and create UTM-enabled short links
Reduce time spent looking for data
Protect and maintain its brand 
Make sure to click "Download Now" to access the full story.