Admit it – your team's data is trapped. 
Departments use disjointed systems and databases. Franchises and brands have separate priorities and processes. Even though everything is supposedly moving under one central enterprise with a central objective, that's rarely ever the case. Cross-team visibility is time-consuming at best and an acrobatic nightmare of Excel sheets and analytics systems at worst. 
Bitly Brand Manager, a feature of Bitly Enterprise, solves that by giving you the ability to create different groups under one centralized account. You can set read, write, and viewing permissions accordingly as well. That gives you the flexibility to create individual dashboards for each brand, team, or rep, so you can allow everyone access to the data they need while ensuring central visibility. 
Here's how you can set your data free by setting up a group for your specific "Product Marketing" team:
Creating Your Group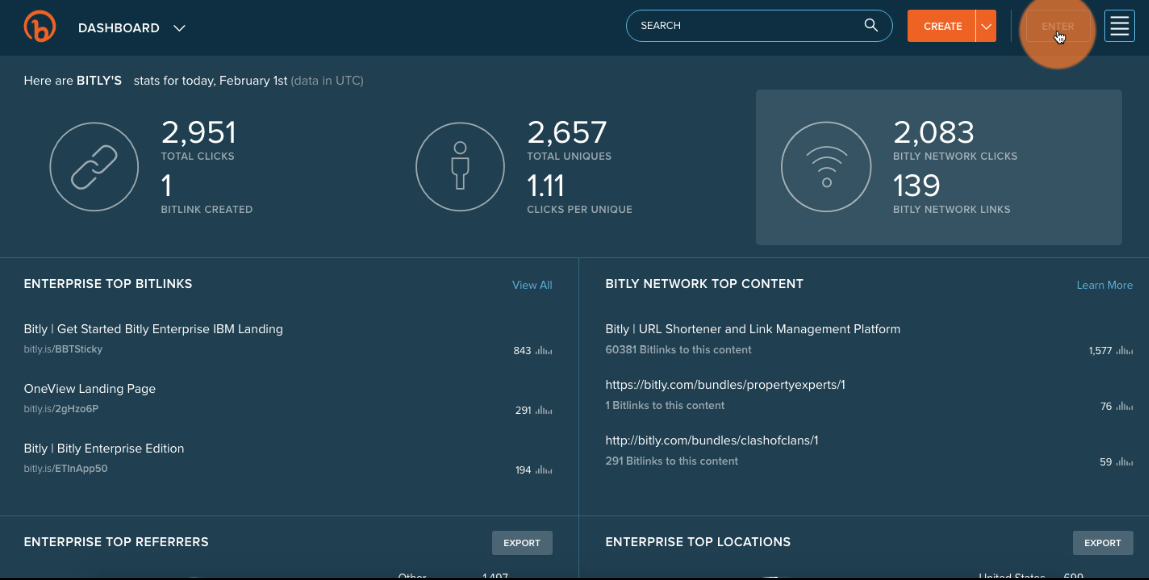 To create a group in Brand Manager, click the Group Switcher from your Bitly Dashboard and click "manage."
This will bring you to the admin console, where you can manage users, groups, and the Branded Short Domains assigned to each group.
Go to the "Groups" menu and click "Create New Group." Type in the channel, department, rep, or whatever else. Choose your Branded Short Domain and start inviting users by their individual Bitly username.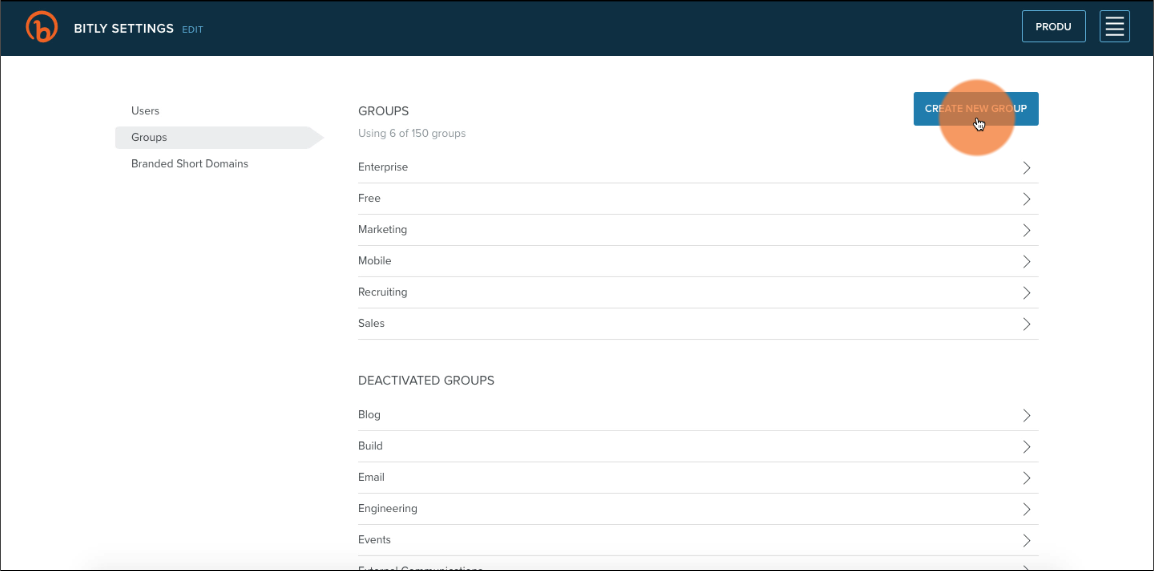 Now, you have a separate dashboard that you can use to create, manage, and measure all of the Bitlinks associated with that specific Group. If you have admin permissions, you can easily view other Groups, so you can compare performance and activity at macro and micro levels. You can set view-only and edit permissions, too, so each user has access to the brands they manage.
By customizing your Groups for exactly what your organization needs, you can create data dashboards that allow every team to have the data they need at their fingertips.
Data for All
With Brand Manager:
– Ecommerce companies can build different Groups to create data dashboards for product lines and marketing teams to analyze performance
– Retail businesses can build Groups for different locations to analyze how a campaign performs across each store  
– Universities can build out different Groups to show audience engagement across admissions, athletics departments, student organizations, marketing, and more
– Financial services can create individual dashboards for brokers, sales, advisors, consultants
– B2B organizations can offer each rep a dashboard of every prospecting link to see the effectiveness of outreach efforts during a big campaign or product launch
– CPG brands can create Groups for influencers, partners, and sellers
Multichannel ROI, Made Simple
With Brand Manager, Bitly Enterprise users have the power to track the results of every segment of a different marketing campaign. They'll be able to see how different brands are performing and which kinds of channels are most effective for each one. Rather than having monthly or quarterly reports, everyone will be able to check in on what's working, in real-time. And all it takes is the link.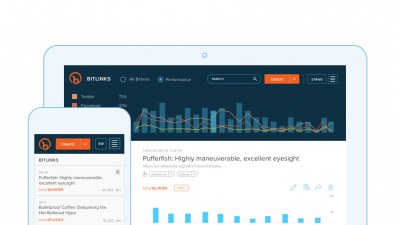 Get Started
Log into your Bitly Enterprise account or upgrade to start creating Groups!
Log In