You know what they say. Keep your friends close, keep your competition closer.
What better way to learn about customer experience than by discussing them with others who are fighting the same battles as you?
Research says that by 2020, customer experience will overtake price and product as a key purchase differentiator. Most consumers, 86%, already say they will pay more for a better customer experience.
So every click, swipe, and tap and what happens after, will determine if a consumer converts.
Now that we're halfway through 2017, it's time to start planning your conference line-up for next year.
We've rounded up some customer experience conferences that you'll want to convince your boss to send you to.
1. Think 2018 (March 19 – 22, 2018, Las Vegas, NV)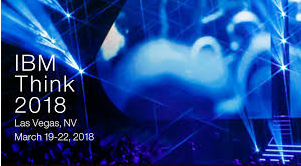 Some insights attendees shared from this year's conference:
– "John Bruce, CEO and co-founder of IBM Resilient, discussed the state of cyber resilience and their five key findings: 1) Most organizations do not have a high level of cyber resilience. 2) Organizations are unprepared to respond to cyberattacks. 3) The time to resolve a security incident is increasing. 4) Insufficient planning and preparedness is the biggest barrier to cyber resilience. 5) Most organizations do not have a proper cyber security incident response plan (CSIRP) in place." – Shira Rubinoff
"Scale is the mother of automation (and complexity is the father)." — @bengross #interconnect2017 #itlife

— Andrew Laurence (@atlauren) March 22, 2017
Journey maps with our customers help us get a better sense of their use case scenarios and leadership/roles guiding them #InterConnect2017 pic.twitter.com/iDeoOXzkTj

— Steve Boone (@Steve_Boone) March 19, 2017
Hosted by IBM, Think 2018 was known as IBM InterConnect in previous years.
Parallel to the way the proliferation of digital channels has driven all of us to think more about the customer experience, these changes have led IBM to combine all of their conferences into one big event. InterConnect will feature keynotes talking about the latest trends and solutions in AI, Cloud, Data, IoT, and Security.
This past year's InterConnect featured big name speakers like Randall Stephenson, the Chairman and Chief Executive Officer at AT&T, Reshma Saujani, the Founder and CEO of Girls Who Code, and even actor Will Smith.
2. Adobe Summit (March 25 – 29, 2018 – Las Vegas, NV)

Some insights attendees shared from this year's conference:
– "Robotics and AI are a major talking point in these highly competitive markets [i.e. finance and telecom]. Businesses are more customer experience focused now than ever before, raising further questions. Will it make an analysts' job obsolete or further enhance their importance to a business?… At the point where businesses believe they have successfully understood their customers and designed a digital strategy, the behaviour of consumers' changes. This transformation never stops and the digital disruption is all or nothing." – Luke Adams
Emotion is the currency of experience. #adobesummit #adobesummit2017 pic.twitter.com/C6K56bUiPS

— Karen Milsom (@karenminty) May 11, 2017
Adobe Summit is a unique conference that features talk tracks about both industry trends and use cases of their product.
The conference is by preceded by a series of pre-conference trainings led by the Adobe Digital Learning Service. If you're an Adobe user, it could be valuable to check out these workshops that cover everything from data analysis to designing marketing campaigns using Adobe Campaign Standard and creating web experiences with Adobe Experience Manager.
This year's conference keynotes also covered some interesting case studies from National Geographic and T-Mobile.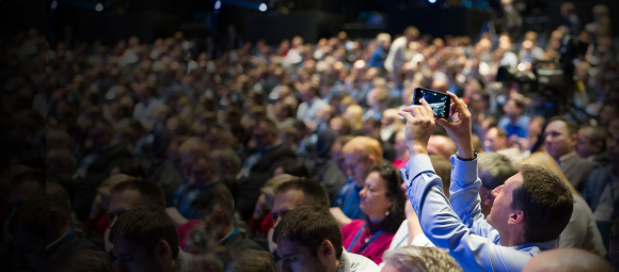 Gartner's conference is across the pond, but it's worth traveling to if you want to get a broader view of the landscape.
Gartner is one of the leading research companies, with their analysts covering over 1,300 different I.T. related topics. They also do research into specific roles and industries.
The conference is split into four tracks: customer strategy, customer data and analytics, customer experience design, and customer experience channels. Together, the tracks focus on building, measuring, designing, and integrating your channels together to create one seamless customer experience.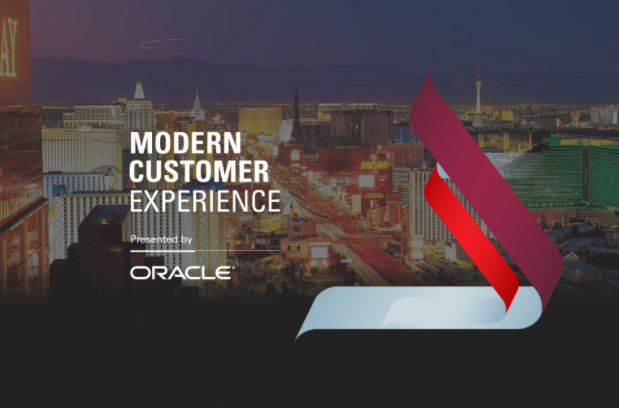 Some insights attendees shared from this year's conference:
– Chris Barnett from 1973 wrote that the team attended a keynote talk by Joseph Gordon-Levitt about his journey with hitrecord.org. "[He] was a very impressive and interesting speech about getting people to work together well online to collaborate on creative projects," Barnett wrote.
– "In one of the most interesting and inspiring sessions at MCE, Jay Baer, President of the agency Convince & Convert, discussed the noise that marketers face and asserted that, "The lie is that our customers are too busy to engage. It's code that what you're putting in front of them is not relevant enough. Relevancy creates time and attention – it's the real killer app." He emphasized that the answer to the relevancy issue isn't to buy more tech, it's to better understand our prospects and deliver pertinent messages at the right time in the right manner for them to digest." – Allen Pogorzelski
Similar to Adobe's conference, Oracle's Modern Customer Experience covers everything from industry best practices to product updates and use cases.
The three-day conference is so large that they have a landing page that allows you to filter presentations by product, industry, and even job title. So whether you're a business analyst, developer, or an operations manager, you'll always be able to find the right talk that will help you improve your part of the customer experience funnel.
As we were looking over talks from this year's conference, a panel called "Customer Experience is the new Battleground," caught our eye. Industry leaders from LaZBoy, Denon/Marantz, and Pella, along with Gartner Analyst Gene Phifer, talked about the transition to focusing on customer experience. It comes with a lot of internal shifts, including cultural changes, management changes, and technical/IT changes.
Oracle's Modern Customer Experience 2017 already took place in April, but look out for more info soon on signing up for next year.
5. MarTech Conference (October 2-4, 2017, Boston, MA, April 23 – 26, 2018, San Francisco, CA)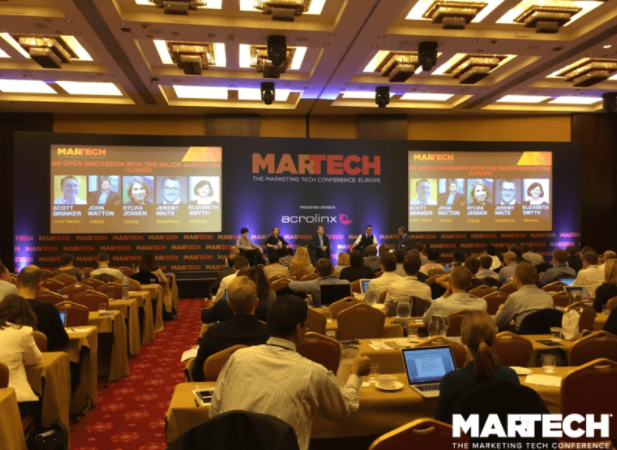 Some insights attendees shared from this year's conference:
– "As Marketoonist's Tom Fishburne put it in his keynote address, most companies are still in the "awkward adolescence" of martech: the equipment is in place, but they're not yet mature enough to know exactly what to do with it. Those who get the most from their marketing stacks make every technology decision based on the customer." – Sheldon Monteiro


Scott Brinker reveals his updated #marketing technology supergraphic at #Martech2017. https://t.co/o30m8pHvSm @chiefmartec #digital

— Viralize (@Viralize) May 16, 2017
This one's a little bit more specific, focused on the intersection of marketing and tech. The conference focuses on breaking down the silos between teams – exploring how to use tech to bring marketing ideas to life.
This past MarTech Conference was all about reducing inefficiencies in marketing operations, about leaning on AI, and about data regulation.
The next conference will be held in Boston in October, and they are also already selling tickets for next year's West Coast installment of the event.
CXPA Insights Exchange is different from all of the other conferences we've named on this list. It's run by the Customer Experience Professionals Association, an organization dedicated to learning and sharing customer experience best practices. The organization even has a certification you can work towards, called the CCXP (Certified Customer Experience Professional).
This conference is a great venue to discuss challenges, half-baked ideas, or even brainstorm new initiatives with other professionals who are working towards the same goals.
Build Your Case And Pack Your Bags
It's time to convince your boss to send you to one, or five, of these conferences.
Remember to build your case by measuring the effectiveness of smaller events or by showing your boss that you can put tracking in place to prove the ROI of your admission ticket.
Aside from seeing the expected returns from event marketing – driving leads, prospecting, closing deals – these workshops might help you find your next strategic partnership or the solution to that customer experience challenge that has had your team stumped for months.
Building a seamless customer experience is the best thing you can do for your brand in today's complex digital landscape. And sometimes the extra push you need might just come from a keynote talk at a conference.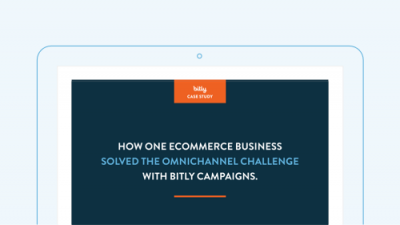 CASE STUDY
The story of how one eCommerce shop used Bitly to build a comprehensive view across channels.
DOWNLOAD