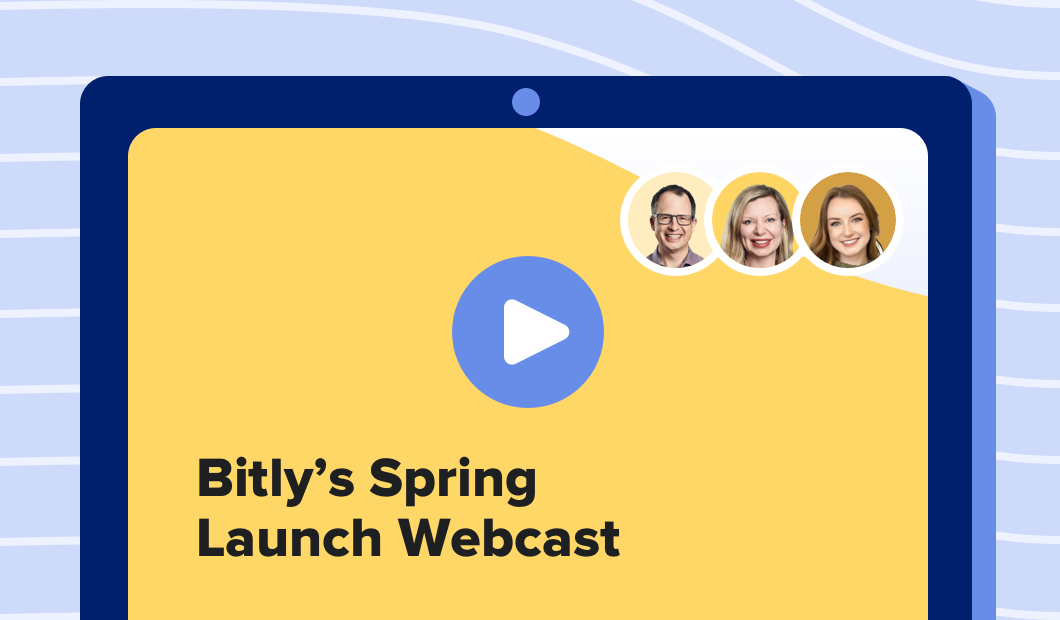 Watch Bitly's '20 Spring Launch webcast with COO Scott Keane.
Bitly Enterprise is the world's leading link management platform. It empowers businesses to optimize every customer touchpoint to drive powerful business results. Watch our Spring Launch webcast on-demand to learn about Bitly's latest features and functionality.
Highlights include:
✅Enterprise-grade compliance & controls
✅Real-time insights & analytics
✅Open & flexible API
You'll also hear from VP of Product Management Maria Thomas and one of Bitly's enterprise account managers, Deirdre Guthmann.