At Bitly, we're lucky to work with users from all around the world who come from a variety of industries and company sizes.
We are constantly inspired by the innovation and creativity happening across the Bitly Network.
Every day, businesses find new and novel ways to use Bitly to create unique digital experiences for their customers, optimize their content, and streamline internal workflows.
This week, we sat down to chat with Ken Borruso, Founder of TexTopia.Net, a text message based marketing service.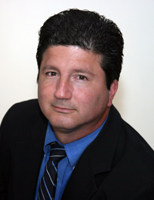 What does TexTopia.Net do?
TexTopia.Net helps businesses communicate with their loyal subscribers in real-time through a "text keyword" approach that generates an instant text reply containing pictures of promotions and hyperlinks that aim to increase sales.
Businesses can capture cell phone numbers from subscribers across all platforms, from online ads to offline promotions by publicizing their custom keyword to our virtual SMS exchange.
We also have an integrated Wait List Me program that businesses, like restaurants, use to inform guests when their table is ready. TexTopia.Net provides the capability to send images and text messages to thousands of subscribers at a time, with a logo and a personalized Bitlink CTA to brand and track the effectiveness of the campaign.
How do you use Bitly?
When a business first joins TexTopia.Net, we generate a Bitlink specific for the keyword they are following and the guest's ID. Using Bitly's Short URL API, we create individual shortened links for these businesses to send to thousands of customers on the fly, while gaining instant access to a complete list of all of the activity generated by the guest in the Bitly dashboard.
Bitly also helps us build stronger relationships with our customers. Often times, a business will ask us, "How many people have seen my information?" or they might question, "They received our TexTopia.Net message, but did they open it?"
TexTopia.Net hosts the landing page, so we can track engagement through the page stats, but Bitly is an independent, third-party platform that adds a layer of credibility to our tracking. So we can use our Bitly dashboard metrics to match up against our own page stats and show proof of ad placement to a given subscriber.
Bitly also tracks dark social, web traffic from outside sources that web analytics tools aren't able to track. One example of dark social is when someone copies the link from the text message they receive and sends it to their friend. In the past, that friend's open rate couldn't be measured, but Bitly is able to attribute that additional click to the campaign as well.
Why is mobile important?
Current stats are showing that email marketing campaigns on average are opened less than 25% of the time. However, when people hear a ding that their phone received a text, almost everybody looks at their phone to see the message. The average open rate for text promotions/offers is 98% and they are read within 3 minutes of being sent!
The numbers also show that millennials are using their phones a lot. Over 85% of Generation Y owns a cell phone. Texting allows us to connect with them in a meaningful, engaging way.  
We are so excited to be working with Bitly, because we believe that messaging to everyone from Millennials to Baby Boomers across many channels, will be the 'in thing' for the long haul. With Bitly,  we are able to deliver these solutions to small and large businesses as the new way to uniquely reach these spontaneous customers in more creative ways than just plain text alone, And that's fantastic news for our clients.
What are some helpful text messaging marketing tricks or best practices?
We follow a three tier approach: Engage, Stimulate and Grow.
For a campaign to be successful, you will need to engage the users by capturing their subscription. When you create media messages, include the option to join your VIP club with a Keyword from TexTopia.Net. Using print and digital signage in strategic locations in your store can give your text messaging sign-ups a huge boost as well as offering verbal incentives for guests to join while they are at the point of sale.
A restaurant may have their hostess and wait staff ask guests to sign in while they wait to be seated and offer them immediate rewards for joining.
Mobile is also a great tool to stimulate traffic and increase website and recurring store visits. You may invest a lot of money on your website, but people today may be too busy to check for promotions on your website. It's the tree falling in the forest syndrome.
You can update your website and hope that they come back, but nobody will know to check unless you tell them with a text. If you send them a short TexTopia.Net message with a Bitly link that drives them to the exact web promotion you published, they're more likely to visit your store and ultimately this adds to your sales growth.
What's an example of TexTopia.Net in action?
We work with a number of businesses – some are restaurant franchises, supermarkets, live professional sporting events as seen in the example above for a restaurant, and some others of which may seem more surprising. For example, an interesting case example is a B2B wholesale food company. You might think, why would they use texting? They're B2B.  
But when you're a territory manager and have to oversee 100 different restaurants with 5,000 different products, making sure everyone gets the right delivery on time involves a lot of communication. You have to communicate the specials of the week, and then arrange meetings with the customers to get their orders. Since email is not being read and business owners are too busy, they benefit from instant messaging solutions.
This is where TexTopia.Net messaging gets the job done – in a far more immediate manner than making repeated phone calls or sending un-read emails. We connect people faster with telephone integration and call center features. It is simple to build a customer loyalty program through TexTopia.Net messaging, and a more productive method to manage sales for B2B.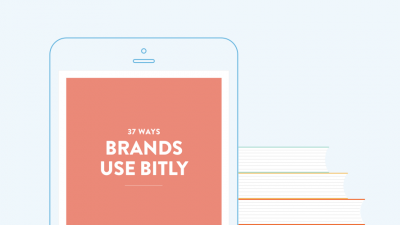 Ebook
Analytics, social media, SMS, oh my! Read how 37 different brands use Bitly every day.
Download