Instagram is often referred to as the "King of Engagement."
With nearly a 400% higher engagement rate than any other social network, the photo-sharing service has a lot of potential for brands to build communities and relationships among mobile audiences.
Since 98% of Instagram users are on mobile devices, the photo service also allows brands the opportunity to experiment with new kinds of mobile-first content. Here's how you can get started:
1 – Post
Post consistently. You don't have to post daily, but make sure to add to your feed occasionally to engage your followers and attract new ones. Photos should be story-driven, compelling visuals. You can also ask for photo submissions from followers or show life behind the scenes at the business. Don't forget that Instagram allows for 60-second videos, too.
2 – Hashtag
One of the best ways to start building an audience is to use common hashtags. You don't have to just stick with one or two, either. You can opt for anywhere from 5-11 hashtags per post to start growing awareness. By hashtagging industry terms and common words, you can boost engagement and followers immediately.
Note: It's become a best practice to add your hashtags to the first comment on your post, as opposed to in the post caption itself.
3 – Interact
The most successful businesses don't just respond to comments, they favorite and comment on other posts as well. By favoriting posts related to your industry or brand, you can create outbound awareness and attract people to your brand's profile.
4 – Offer Deals & Giveaways
A lot of deals and giveaways on Instagram are community-driven. Offer prizes to customers who take the best pictures of themselves with the product. Plus, you can even ask followers to tag friends in posts or take selfies in order to enter contests and giveaways.
5 – Work with Influencers
Influencer marketing on Instagram can be highly effective. By working with someone who already has an established audience on Instagram, brands can tap into new audiences and build followings.
The most common tactic is to allow influencers to "take over" a brand's Instagram account for a few days. Influencers often test or promote a brand's products in each photo or video. This helps get eyeballs on your brand since the influencer's followers will start looking at your account.
6 – Think Beyond the Feed
These days you can do more on Instagram than simply post photos to your feed. With Instagram Live and Stories, you can engage with your audience on an even more personal level.
There's so much you can do to interact with your followers using Instagram Stories. For example, you can tout your products and services, answer FAQs, collaborate with other brands, ask questions and conduct polls. On Instagram Live, many brands participate in "Transparency Tuesday." This is a chance to give their followings a behind the scenes look into their business and its mission and values.
Download our ebook, The Ultimate Guide to Mobile Content Marketing, to learn more about optimizing your digital marketing content for a mobile-first world.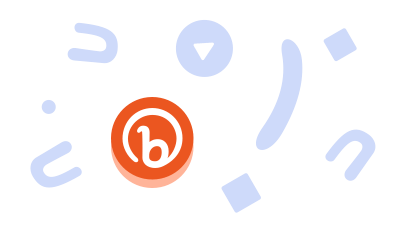 The Ultimate Guide to Mobile Marketing
Download our guide to learn more how to optimize your digital marketing content for a mobile-first world.
DOWNLOAD NOW