Let's start with the basics. What is SMS marketing and how effective is it?
SMS marketing is short for "short message service" marketing and is also referred to as "text message marketing." Simply put, it's a channel businesses use to reach their customers by sending SMS texts to their mobile devices.

Notice we said "reach" and not "sell to." That's because the goal of SMS marketing isn't always to sell—at least not right off the bat. Businesses use SMS marketing to run campaigns that engage and retain customers.

For many businesses, SMS marketing can be highly effective at delivering location-based messages quickly and directly to their audiences. According to Garter, SMS open rates are as high as 98 percent and response rates are as high as 45 percent. (For comparison, the corresponding figures for email is 20 percent and 6 percent.)

And it makes sense. People tend to have their phones on them at all hours of the day. Their mobile devices are literally on hand to receive communications. Still, with a 160 character limit per message, it's important to know how to execute SMS marketing campaigns effectively to inspire action.

1 – Set your goals
How do you want your campaigns to help your business?
Maybe your objective is to retain existing customers or to reach a niche group. Whatever your goals, make sure you structure your campaigns around them. Getting super clear about what you're trying to accomplish will translate into clearly communicated messages, which is critical to successful SMS marketing campaigns.

2 – Get permission
There are rules set by the U.S. regulatory and telecommunication industry, as well as global SMS best practices, to help ensure people only receive messages from businesses they want to hear from. One of the most important one is to never, ever send messages without consent.

Messaging people who didn't opt into receiving texts from your business is considered spam and it doesn't leave people with a great impression of your brand. Take time to familiarize yourself with industry standards and best practices and make sure you follow them closely.

3 – Tailor your messaging
Aim to send tailored messages that will resonate with your subscribers. There are many ways you can segment your audience, be it by demographic, interaction or purchasing behavior.

Depending on who you're targeting, you'll want to adjust your messaging to create a more personalized experience. If your messages don't resonate with recipients, they're more likely to ignore them—or worse, unsubscribe from future messages.

4 – Have a clear CTA
Don't forget to include a clear CTA so your SMS recipients know the exact action they should take. Here are a few examples of CTAs businesses often use.

– To redeem, enter (CODE) at checkout
– Save 20% if you sign up today
– Register now for free
– Get free shipping if you sign up now
– Claim your code here
Whatever the CTA, make sure the action you're asking your subscribers to take is simple. The more complex your ask the more likely it is that they won't follow through.

5 – Be time-specific
By instilling some urgency in your SMS messages, you make it harder for your audience to ignore them. People like good deals, so including language like "this deal expires on…" and "hurry, before it's too late," along with a specific time and date is more likely to catch people's eyes, especially if they understand what's at stake.

6 – Add value
Don't bombard your audience with irrelevant information that doesn't benefit them.

Make sure your messages are adding value, whether you're sending personalized promotions at scale, reminding your patients or customers of their upcoming appointments, sharing package tracking information, or delivering VIP content to your brand's influencers.

7 – Use a URL shortener
When it comes to SMS marketing campaigns, brevity is your friend. You only have 160 characters. Make them count by using branded short links.
Long links can get split into two separate SMS messages, breaking the link and making it impossible for your recipient to take action. Branded short links take up fewer characters and keep your brand front and center in every SMS message you send. (Plus, you'll also be able to track and measure the performance of your campaign, no matter its scale.)

8 – Send at the right times
According to SimpleTexting, if your message includes information that recipients would find valuable at the start of the day, aim to send it between 8 am and noon. If you think that your recipients will be more likely to take action closer to the end of their day, schedule your message between 5-9 pm. In short, to be effective, think about your subscribers' habits and always try to be respectful of their schedules.

Aim to surprise and delight them, not burden them with unwanted, poorly timed messages. Don't forget to take timezones into consideration!
9 – Incorporate SMS into your broader strategy
Combine the effort you're putting into your other channels with your brand's SMS strategy to pack a more powerful punch.
Remember that your customers are hopping from one channel to the next all the time. To maximize the impact of your SMS messages, understand the unique value you can bring to your customers through this channel and use it to fill the gaps in your multichannel strategy.
—
It can be intimidating to launch your first campaign. When executed well, SMS marketing campaigns can be an extremely effective marketing tactic for your business and worth the upfront effort you put into them.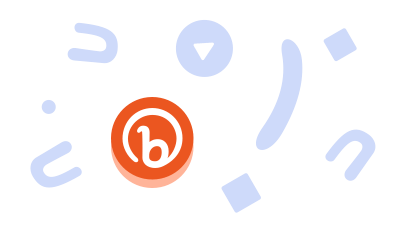 How to Improve Mobile Engagement with Bitly
Watch our webinar on how Bitly can help your business create a great mobile experience for its customers.
WATCH NOW