Data is the most critical, most hyped, and most overwhelming business asset today.
While there are more solutions than ever to collect and analyze the metrics that can inform business processes, sales, and marketing, that doesn't mean that things have gotten easier. Too often, all that data sits within those systems and gathers dust. So all those expensive tools go to waste.
Research shows that 62% of marketers are overwhelmed by the amount of data they have and 85% feel like they're not utilizing it fully. Only 3% of those surveyed say their team has a strong capability when it comes to using cross-channel and cross-device data. That's probably one reason teams spend more than three hours every week just gathering cross-channel data in the first place.
This intersection of data potential and data use is where TMMData comes into play. A software platform for data integration, preparation, and management, TMMData empowers customers to solve these important data challenges.
Recently, we had a chance to talk with Chief Marketing Officer Darren Wagner and Senior Director of Marketing & Market Strategy Jennifer Moore to discuss the data analytics landscape and how the company works with Bitly to help our joint customers make the most of their data.
The Art of Analysis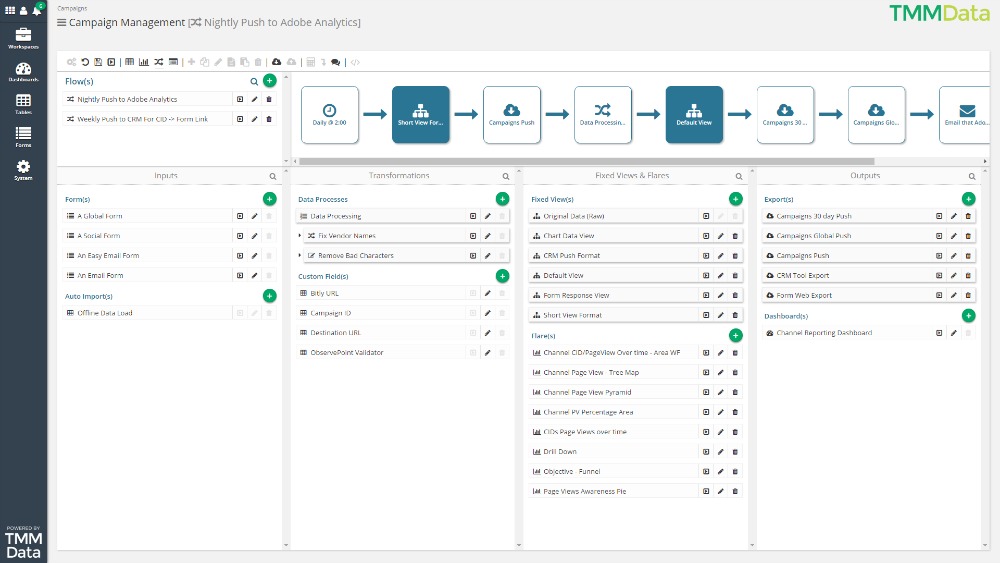 TMMData's Foundation platform bridges gaps within customer data sets by building data governance and management processes and offering front-end users a dynamic, self-service software tool. Foundation allows data analysts, marketers, and other users to access the information they need.
"We offer a seamless user interface that helps pull together product and customer information and integrates it with data analytics platforms and data dashboards," Wagner says.
Customers come to TMMData not just to aggregate data, but also to prepare it for analysis. Whether reams of Excel sheets, duplicate records, disparate systems, or mismatched data sets, TMMData's Foundation platform provides analysts with tools to streamlines massive amounts of information so that it can be better understood by end-users.
When it comes to front-end customer experience, clients use the TMMData platform to automate the creation of branded links and to access click metrics. Custom branded links get up to 34% higher click-through rates and, when every link is auto-branded, businesses can track earned media from users who are shortening links to owned content.
Because the Bitly API is one of the prebuilt connectors included in the Foundation platform, clients can draw data from all those Bitly links, enriching their sources with powerful metadata around customer touchpoints.  
"Bitly is a top offering for link shortening and we encourage clients to leverage rich Bitly data as part of their campaign tracking and optimization efforts," Wagner explains. "Bitly data is voluminous and incredibly powerful."
Integrating Insights
TMMData has been offering seamless connectivity to the Bitly API for six years. As a flexible, platform-agnostic tool, Bitly works with the TMMData Foundation platform to integrate our joint clients' data into dashboards from Tableau, Domo, Adobe, and others.
And that's really what TMMData helps customers do – activate the potential of all their data, without having to change their workflows or build a whole new system.
As Moore explains, there are two major trends in the data space: consolidation and democratization.
"Data democratization means more people across an organization have access to data and are struggling to understand what their data means, and organizations as a whole are desperate to consolidate their data," she says. "As a data company, we recommend Bitly to clients to enhance their complete data perspective. We've found it to be the top link shortening option because its thorough data collection practices give our shared clients the clearest picture of campaign performance."
By cleansing, preparing, integrating, and managing every disparate data point, TMMData alleviates the struggle to consolidate quality data and provides a software solution for a range of business users that allows them to manage and access the data they need.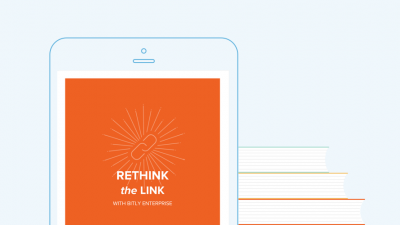 Ebook
Want to learn more about how Bitly can help with data challenges? Download the eBook!
Download