The Bitly Chrome Extension has over 300,000 downloads and is one of our stickiest products. That's  why we're excited to announce a redesign that brings it up-to-date with New Bitly, which we rolled out to all free users at the beginning of the year.  
We had to start from scratch, rebuilding a framework that allows us to easily make updates to the extension as we make updates to the Bitly web app. This change leverages New Bitly's design and creates a consistent user experience across satellite and desktop products. Here's how:
The One-Click Shorten
We wanted to focus around the feature that Bitly Chrome Extension users love the most: one-click shorten.
With this new look, you can still save content from your browser in just one click and easily brand your Bitlinks by adding your domain or customizing the back half of the link.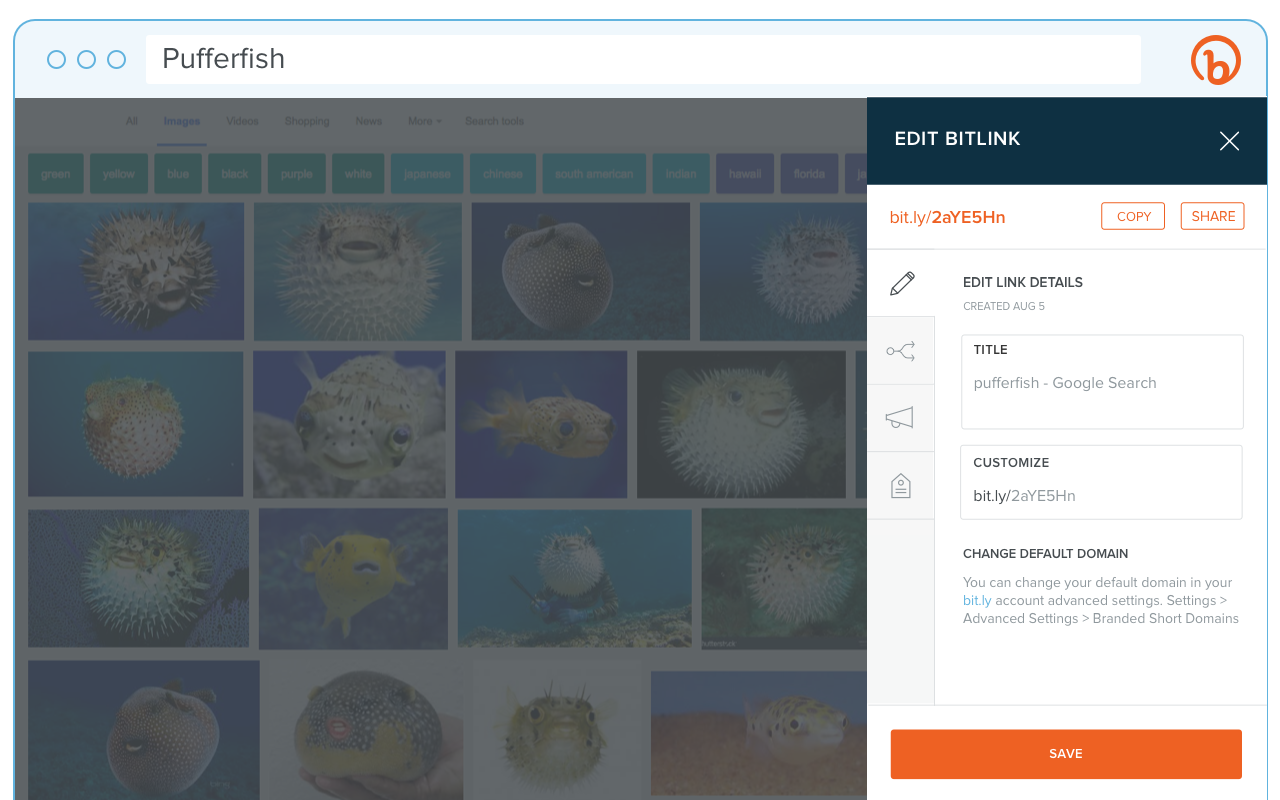 Optimized Workflow
While the focus of this release is on one-click shorten, users still have access to advanced copy options and domain controls through their extension and Bitly account settings.
You can also quickly share your links via Twitter, Facebook, and email. This new release reflects our current tabbed design and you can manage your Bitlink tags directly in the tags tab. 
Streamlined UI
Since users generally allow time for click data to be collected before revisiting their performance metrics, we decided to take data out of the shorten workflow. The Chrome Extension is connected with your Bitly account so you can always access robust data within the web app.
Over the last year, our UX & Design team has sunset a few outdated features and the new extension reflects this. Notes are no longer supported and your links default to anonymous privacy. At this time we are only supporting free account functionality, but we do have updates for paid users in the works!
The Next Steps
As always, we value user feedback and welcome any thoughts or suggestions. Tweet us @Bitly or connect directly with our Support team at support@bitly.com. If you aren't already a user of the Bitly Chrome Extension, you can download it in the Chrome Extension store.