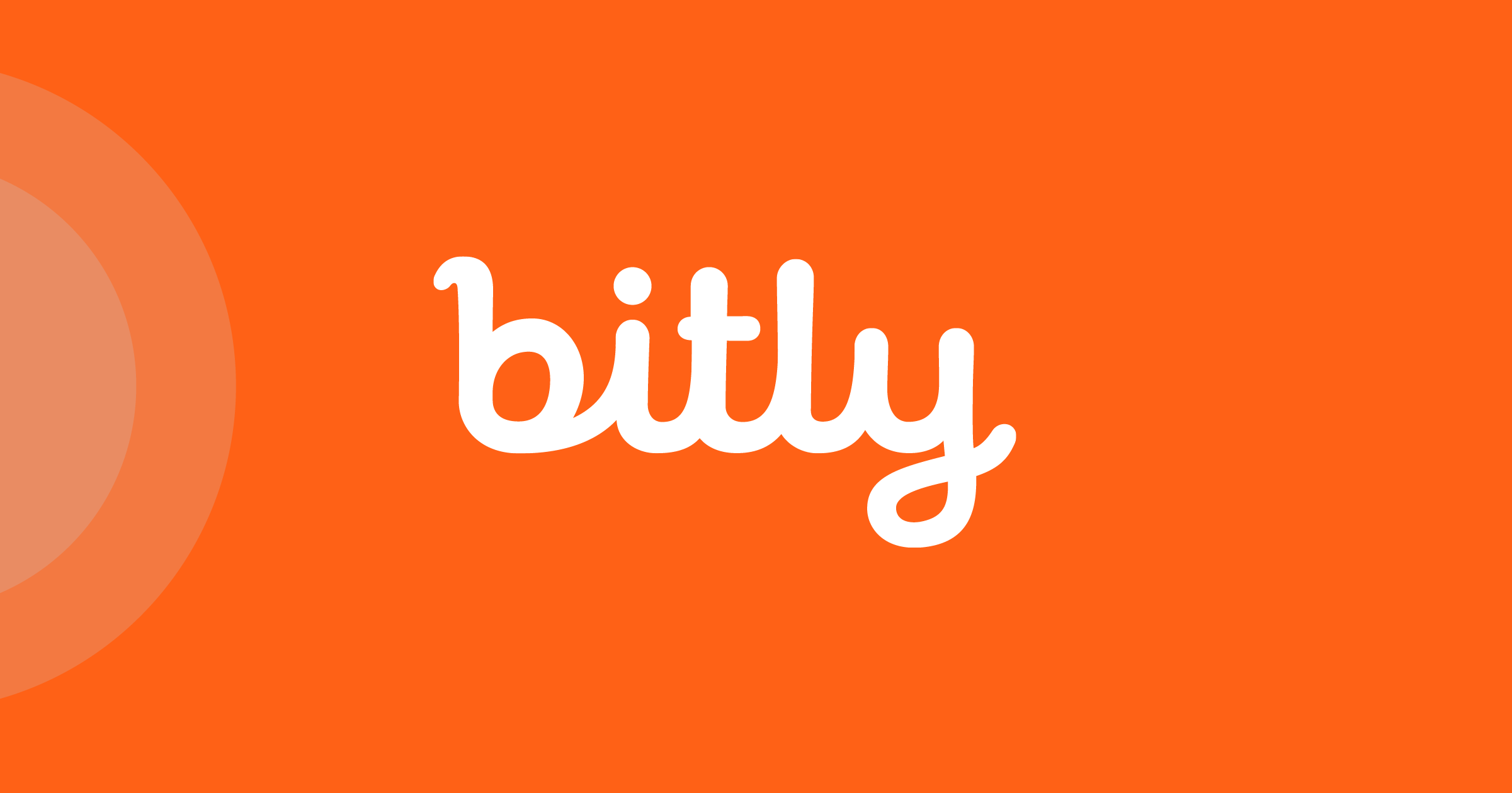 Global SaaS Leader Continues to Innovate, Grow and Gain Market Share as its Connections Platform Generates 10 Billion+ Clicks and QR Code Scans Every Month
NEW YORK – January 19, 2023 – Bitly Inc., the world's leading Connections Platform, finished 2022 with impressive company growth, innovation and product demand, surpassing $100 million in annual recurring revenue (ARR). With more than 500,000 global customers, the company has become the trusted Connections Platform, powering more than 10 billion monthly digital connections.
Over the past year, the company has invested in building its unified Connections Platform, which enables customers to access its three flagship products — Link Management, QR Codes and Link-in-Bio – from a single platform. Helping users deliver more consistent and personalized brand experiences by allowing them to create, share and manage all their connections in one place, Bitly's Connections Platforms realized a 3800% year-over-year increase in multi-product use across its customer base.
"Throughout 2022, our biggest areas of focus were company growth, bringing value to our customers, and being an inclusive place to work," said Toby Gabriner, CEO of Bitly. "We made significant strides in building a strong global culture of innovation, and crossing the $100M in ARR milestone this year validates this. We're excited to see the Connections Platform continue to resonate with brands and businesses of all sizes around the world so that they can create meaningful connections with their audiences. We made great strides in the work we're doing around diversity, equity, and inclusion. In 2023, we will continue to focus on driving value for our customers and our efforts to ensure Bitly is an amazing place to work."
Customer Growth and Product Demand
Bitly now serves over 500,000 global customers across 190+ countries. These customers are leveraging the Bitly Connections Platform to build brand trust, connect with their audiences, and unlock digital experiences across both the physical and digital worlds. This has resulted in over 10 billion monthly interactions between Bitly users and their customers across hundreds of industries via links clicked and QR Codes scanned.
Bitly's QR Code business continued to see rapid adoption as brands and businesses increasingly incorporated QR Codes into their marketing strategy as a way to connect their offline customers to interactive online experiences. In the first half of 2022 alone, Bitly saw a 152% increase in QR Code creations while end users generated 555% more scans compared to the same period the previous year.
Since Bitly's Link-In-Bio offering launched out of beta in July, the number of link-in-bios created has grown on average 42% per month, as more users are discovering the benefit of letting audiences explore all of their best content and take action from one place, which helps drive more views, sales, subscribers and leads.
Value to Our Customers
Bitly developed a number of new products and features in 2022 to ensure creators, brands and businesses are able to easily engage with their customers anywhere and at scale.
Bitly has made several changes and advancements to the platform, including a full redesign of the user experience. To follow along, visit Bitly's quarterly blog posts.
With Trust and Safety being a top priority for the company, Bity joined the Digital Trust & Safety Partnership in 2022 as part of its commitment to developing industry best practices and ensuring consumer safety and trust when using digital services. It also launched the Bitly Trust Center to serve as a one-stop resource for all of Bitly's trust and safety-related policies, resources, tools, and tips.
Focus on Leadership and Company Culture
Over the course of 2022, Bitly hired additional leadership to support the company's growth and to continue to build a culture of innovation and inclusion. This includes the promotions of Kelsey Stevenson to Chief Product Officer, Cassandra Brown to Vice President of Engineering and Oran Mizrahi to Vice President of Finance, as well as the appointments of Tara Robertson to Chief Marketing Officer, Kelly Zitzmann to General Counsel, Jackie Cureton to Vice President of DEI, and Sam Oh to Vice President of Acquisition.
Furthering its commitment to DEI, Bitly launched six employee-led ERGs and created the Bitly Diversity Council. It also launched 'Spotlight on Inclusion," a program that offers qualifying non-profits that are doing important work in equity and inclusion, fighting for justice, or just generally serving systematically oppressed populations, eligibility to sign-up for a special plan that gives them free access to Bitly products.
The company grew its global workforce by 39% in 2022, and expects to announce additional strategic hires in the months ahead. In addition, 55% of its leadership positions (director level and above) are now filled by women.
Industry Recognition
The investments and momentum Bitly has made and seen in 2022 was further validated and highlighted through honors by several well-respected industry organizations including Inc. Best in Business, Great Place to Work and the Trendence Awards.
About Bitly
Bitly is a leading global SaaS company offering a comprehensive platform designed to enable every piece of information shared online to connect with key audiences and ignite action. Bitly's all-in-one Connections Platform empowers more than 5.7 million monthly active users and over 500,000 customers globally – people, influencers, brands, and businesses of every size – to use branded links, custom QR Codes, and link-in-bio solutions as a trusted platform for engaging their audience and delivering critical notifications, information, and experiences. Bitly is proud to be Certified™ by Great Place to Work®, the global authority on workplace culture and employee experience proven to deliver market-leading revenue, employee retention and increased innovation. For more on Bitly, visit https://bitly.com/.
###
Contact
Kat Eller Murray
ROAM Communications
415.684.8528
kat@roamcomms.com