Creating content consistently and frequently enough to fuel your social channels is a challenge for organizations of every size, not just small businesses.

When you spend time creating something, you want to get as much mileage out of it as possible. How can you do that?
One way is to find new methods of sharing it out with your audiences. To do this, you need to start with understanding what you have in your content stack.

Consider the following questions:
– What kind of content do you have? (For e.g., Do you have more blog posts or how-to videos?)
– Which pieces of content have received the most engagement since they were first shared out with your audience?

Answering these questions will help you understand your options for repurposing content.

Next, you need to know your aim. Repurposed content should help you get new eyeballs on your blog posts, videos, guides, infographics and other material.

Don't be afraid of being a little repetitive, but do make sure that you offer new value with every piece of repurposed content you share.

Here are four ways you can breathe new life into your content.

Tip #1 – Turn quotes into visuals.
If you've interviewed someone for a blog post or case study, why not take their most powerful quotes and create a series of graphics to share on social?

Research has consistently shown that social media posts with visuals get as much as 2.3 times the engagement than posts without visuals.
Tip #2 – Trim down videos into short snippets.
Attention spans on social can make it difficult to engage your followers with long videos. So, take your full-length videos and size them down to shorter, easy-to-digest snippets.

You can use them to promote the original video or roll them out as a separate series. (Don't forget to add subtitles!)

Tip #3 – Convert a blog post into a webinar.
Take your best-performing blog posts and turn them into webinars. Blog posts can make excellent webinars since they tend to narrow in on one topic in particular, covering it from multiple angles.

You can even invite other brands to co-host and co-promote a webinar with you.

Tip #4 – Use internal data to create case studies.
If your brand markets to other companies, chances are your audience is hungry for fresh data to inform their own content creation and business strategies.

If it markets to consumers, facts and figures can help provide people with information they need to move along the sales funnel.

—

You can learn more about how to stretch all of the hard digital marketing work you're putting into your brand in our latest guide that we created with our friends at AdRoll: Secrets to Social Media Success for Small Businesses.

We've compiled our top tips and tricks for getting your social program up and running so you can use it as a powerful mechanism to help reach your business's goals.

Download our ebook to put the fundamental pieces of your company's social media marketing program together and get started engaging your target audiences.
You'll learn:

– How to stand out in your followers' feeds
– How to get the most mileage out of your content
– Tips for running successful social ads
– … & more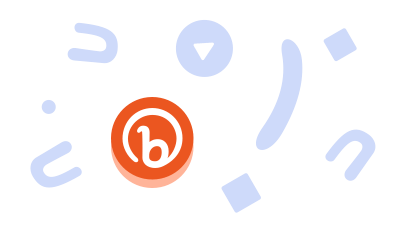 FREE GUIDE TO SOCIAL MEDIA MARKETING
Learn how to establish an effective social media marketing program for your business.
DOWNLOAD NOW