This article was originally published December 2, 2015 and was updated December 28, 2018.
It doesn't take much more than a quick glance at Twitter, Facebook, or Instagram to see the saturation of the social web.
Attention is divided. Content is infinite. And your prospective readers? They're really, really impatient.
To actually engage audiences, more brands have started teaming up with partners, influencers, and publishers.
Research from earlier this year shows that influencer marketing was ranked as the fastest-growing online customer acquisition method, even ahead of email marketing and paid search. More than half of the marketers surveyed said they planned to increase their influencer marketing budgets over the next 12 months.
Influencer marketing really works. One study found that campaigns with these kinds of partners return about $6.50 for every dollar spent.
Of course, that brings up another question – if influencer marketing is so great, how do you track results? If you've syndicated content or worked with partners, you know it can be a pain to get access to those metrics.
Here are five way to get started:
1. Set Your Goals
Before you launch an influencer marketing campaign, be clear about what you're trying to accomplish. Goals and key performance indicators (KPIs) are going to vary widely across the board.
B2Bs that are working with partners are probably going to want to track leads more than audience growth and impressions. B2Cs could be interested in building a social presence on a new channel, gaining engagement around a hashtag, or pushing sales.
Make sure that influencers and brand are aligned when it comes to strategy and the outcomes you hope to achieve. That way, you can make sure everyone has the same idea of success.
2. Monitor Audience Growth
The easiest way to track an influencer's impact is to see if your audience grows from before and after the campaign. Seeing a spike in web traffic or fan and follower growth can show you that a campaign is working to grow awareness of the brand.
Specifically, you'll want to measure:
Brand mentions
Engagement around hashtags
New followers & fans
3. Check Your Traffic Referrals
Tracking referrals in Google Analytics or a plugin like WordPress' JetPack can show you whether or not you're getting traffic from an influencer's efforts.
Traffic is only a general metric to track, though. What you really want to figure out is how much traffic can be directly attributed to a third-party. That's where UTM parameters come into play.
By creating links with specific tags for partner promotions, you can monitor the source of referrals from influencer marketing campaigns in Google Analytics.
4. Measure Clicks
Whether you're working with a thought leader, a partner, or you've syndicated a piece to a website, you should use shortened Bitly links. By offering Bitly links to every third-party right before a campaign starts, you can easily track the number of clicks and shares from each influencer, regardless of channel.
This is most important when you don't have access to analytics for the destination page, which happens a lot if influencers are directing traffic to product pages or writing a piece about you on their blog. Bitly links will also show you how often a link is shared.
Dave Neuman, director of social media services at Prime Visibility, uses Bitly links to show clients the impact of third-party placements:
"When we look to position a client as a thought leader, part of the strategy includes linking to and voicing their reaction to third-party content where we don't necessarily have analytics or comprehensive data like we have with our own content," he says. "Bitly empowers us to gain an understanding on which content, and types of content, a client's social audience is interested in reading and engaging with the most, regardless if it's from a site the client owns or a third-party content source."
5. Discount Codes & Drivers
If you're a retail or eCommerce company, your top priority is probably seeing whether an influencer drove sales. The most direct way to do this is to provide an influencer-specific discount code.
That way, no matter what channel an influencer is using to promote a product (blog, Pinterest, Instagram, Twitter, Facebook, etc.) you have an easy way to track the bottom line results of the campaign.
B2B companies that are more interested in lead generation should offer partners and thought leaders a specific UTM parameter and driver.
At Bitly, we create a parent campaign in Salesforce to track the total leads coming in from all of our different channels and then create child campaigns for each different channel. For each partner promotion, we create a child campaign (usually identified by the partner name) and then give them a Bitly link with a specific driver and UTM parameter.
Since we use Marketo to collect leads through our forms, we integrate each form with Salesforce. So that way, we can actually tell not only whether a partner has driven prospects to the landing page, but whether those specific prospects filled out the form.
By using Bitly to display that information, we get something like this:
The Relationships Behind the Metrics
It's become reflexive for a lot of marketers to dismiss the hard numbers behind influencer marketing campaigns as unknowable. But without the data to see what's working, you can't optimize content in the future.
That said, the first step in any campaign is actually identifying influencers and building relationships with them. The better the relationship, the more willing influencers will be when it comes to sharing insights and the data behind the promotions.
The biggest power of influencers is that you have built-in brand advocates that are always in your corner. When you work with an influencer, you're not only getting a new channel – you're getting a whole new network of engaged prospects that you can reach.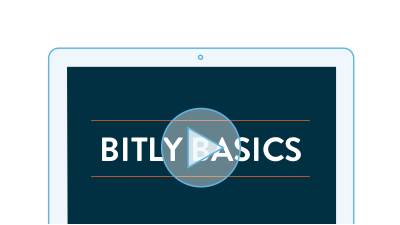 Learn More
See how easy it is to create, manage, and measure multichannel campaigns in Bitly Campaigns.
Watch Now