Demographic targeting. It's the foundation of personalization.
Most digital ad platforms provide some demographic targeting options, especially Google Adwords and social media ads, like Facebook Ads or Promoted Tweets. The problem, though, is that there isn't an easy way to see how different demographic groups engage with your content or your product.
That's where Bitly Campaigns can help. The link is the most visible marketing asset on any channel. When you make those links trackable with Bitly, you can build a central dashboard for all the demographic targeting tools you already have at your disposable.
Here's how:
1. Use Bitly Links in All Of Your Paid Campaigns
The more Bitly links that you use, the more visibility you have into your marketing channels. This is especially handy if you're running a ton of paid marketing campaigns at once.
One major retail brand, for example, uses Bitly Campaigns, a feature of Bitly Enterprise, to track the performance of different product lines across multiple Facebook Ads: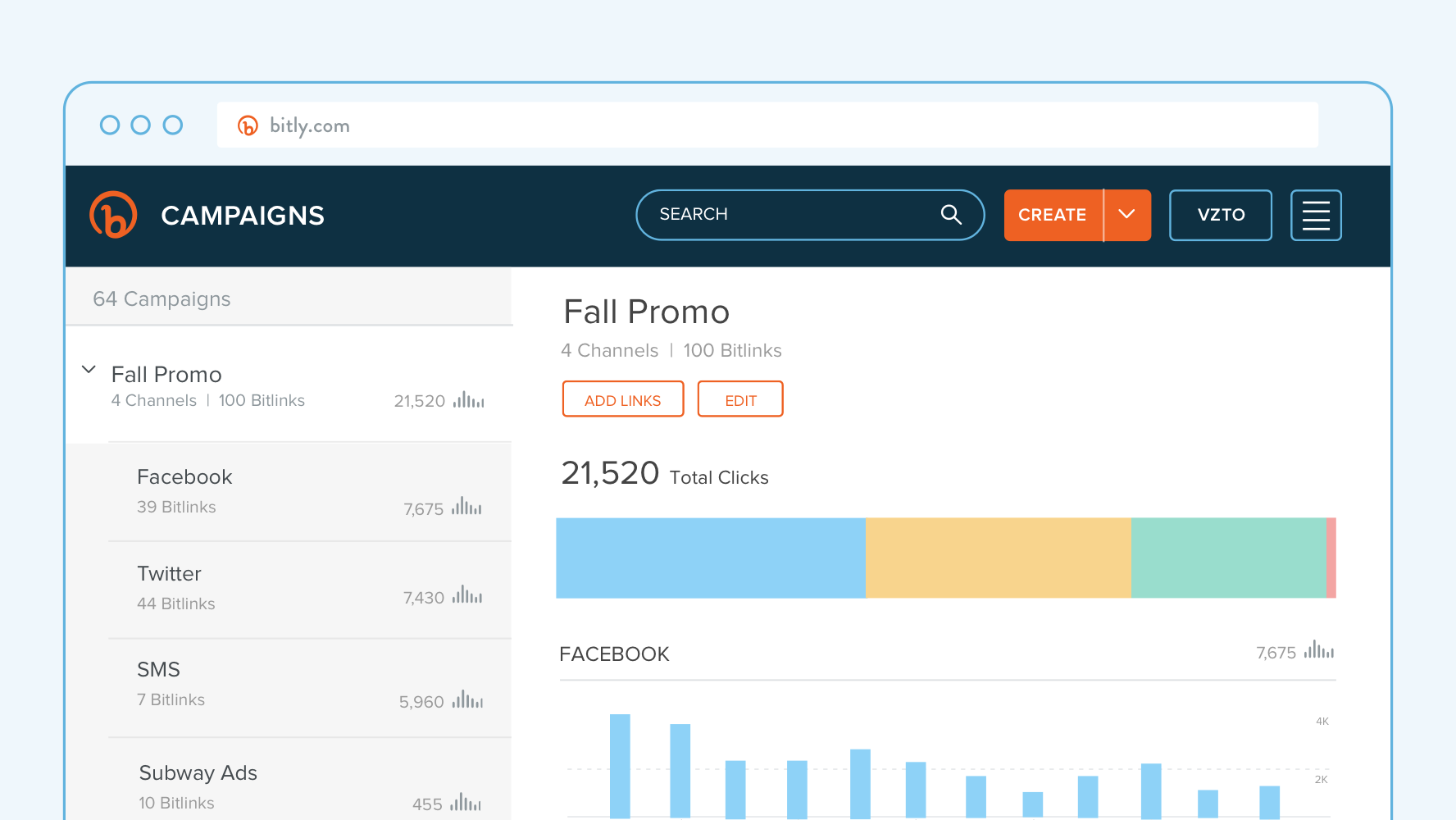 To get started, just use Bitly links for your paid social strategy across:
– Facebook
– Twitter
– LinkedIn
– Instagram
– Snapchat (yes, it's possible!)
– Google Adwords
Then, start thinking about how to organize your data based on demographic groups, instead of social channel.
2. Choose Your Demographics
Let's say that we want to target males 18-24 and males 25-34 with an ad about a new kind of protein drink. Who's really buying protein drinks? And who's willing to change up their regimen? What social channels do they hang out on and what content makes them respond?
By using Bitly Campaigns to create separate channels for these demographics, we can really get granular with our findings. All you have to do is add separate Bitly links for each of the social networks and Google Adwords campaigns that you run that target each demographic.
Here's a mock-up of how a demographic campaign would look in Bitly Campaigns, if you were also using deep links to track app activity:
3. Run the Ads
Every paid platform on social media and Google allows you to target demographics, including gender, age group, location, and interests. Our campaign is going to be easy – we'll just target males age 18-24 and males age 24-34 on Facebook, Instagram, and Google Adwords.  
When you set your budget and run these campaigns, use the Bitly links you've already created. With Bitly Campaigns, we can see how each demographic engages across each channel:
You can create complex demographic campaigns, monitoring how content performs per channel per audience and have simple, streamlined results that you can watch and analyze in real-time.
Redefining Your Audience
Knowing how to reach the right audience is just as important as targeting the right audience. Different demographics respond differently to content, tone, channel, and format. These are usually the details that tend to get brushed under the rug of guesswork and Innovation.
By aggregating all the demographic data of your campaigns with Bitly, you can create an unprecedented view across specific segments of your audience. All you have to do is leverage the demographic targeting tools you're already using in your day-to-day and then supercharge them with Bitly Campaigns.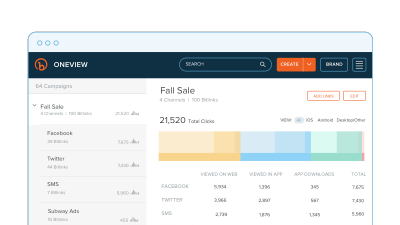 Learn More
See the full benefits of Campaigns in action!
Get in touch!