Every day it seems the role of the social marketer grows more complex. New channels crop up, algorithms change, followers' preferences change—it can feel like achieving success is equivalent to hitting the bullseye of a bunch of small moving targets. With so many variables at play, how can social marketers remain effective?
The truth is, it takes a lot of trial and error, and—importantly—the right tools. We've been helping social marketers build brand awareness and acquire new customers for more than a decade. Let's dive into a few examples of how real businesses use us for social:
Building Brand Awareness Through Influencer Marketing
A new, veteran-owned coffee company wanted to develop digital marketing programs to build awareness of its brand. Before creating these programs, it turned to Bitly.
How we helped:
Their marketing team was eager to set up a custom branded domain with Bitly. Custom domains replace the "bit.ly" with a domain name better suited for your business. So, the team knew that every custom short link shared on social media would help the business gain brand recognition. 
Through engaging with Bitly on this, they learned they could also use us for the influencer marketing program they were developing. Since influencer marketing campaigns are only as successful as a company's ability to track influencers' efforts, this new use case made the team's jobs a whole lot easier.
As a small company that still operated like a startup, understanding where to focus their team's limited resources was critical. Using Bitly, they were able to track the link clicks and referral information of each individual influencer. This allowed their lean marketing team to focus on building relationships with influencers who were actually creating value for the business, rather than spinning wheels engaging those who weren't.
Tracking the Effectiveness of a Referral Program
Social validation can be an incredibly powerful driver of purchasing decisions. Recognizing this, a major financial services company and existing Bitly customer decided to partner with us in a new way.
They wanted to create a formal referral program to encourage satisfied customers to share their positive experiences with the brand via social media. They also planned to use the program to recognize users who had already shared positive testimonials that were supporting the business.
How we helped:
The company gave its customers custom links they could share with their personal networks. Then, using Bitly, the company was able to see how many links were shared by each of its customers and which channels the referrals had come from.
By being able to identify its brand ambassadors, the financial services company could reward these customers and incentivize them to continue their advocacy.
Quickly Accessing Content
A prepaid wireless provider had been using Bitly to shorten its social media links via the Sprinklr integration, one of the many apps Bitly integrates with that helps social and digital marketers save time in their day-to-day workflow. This is a popular use case for social marketers since it helps them post to social more efficiently and manage multiple brands at once.
How we helped:
Since many of the links created and posted to the company's social media channels drive to various pieces of content, this company uses Bitly as a content archive solution.
Anyone on the social or customer care team can go into Bitly to quickly pinpoint and repost links to previously shared content. This not only enables the teams to reshare content but identify which content performed well and share it back out with customers.
Creating short links are just the start to what Bitly offers businesses. Social media marketers trust us to support nearly every aspect of their roles, from attracting more clicks on their posts to building effective influencer marketing programs.
How do you use Bitly? Share your solutions with us @Bitly on Twitter!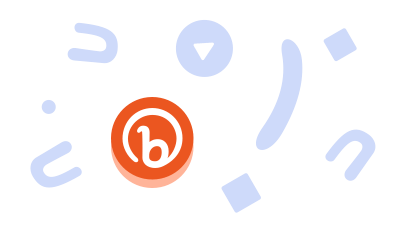 READY TO GET STARTED WITH BITLY?
Learn how Bitly Enterprise can help you reach your business goals.
GET STARTED