In this blog post, we'll share branding strategies every influencer and business can put into action to separate themselves within an oversaturated market.
"Brands with consistent branding expect to earn 23% more annual revenue than the brands that are inconsistent."
If you're like most marketers, you're always on the lookout for ways to make your brand stand out from its competitors. Every week, you juggle a long list of projects and tasks, working hard to support your organization's broader goals as you do.
This is where executing on your branding strategies comes into play. Taking the time to create one will help you showcase your brand's unique message and establish loyalty to your company over time.
What is a Brand Strategy?
A brand strategy is a long-term plan that defines how, when, where, what and to whom you communicate your message. Typically, a brand strategy is consistent and creates an emotional connection with customers and prospects.
Below, we share five different brand strategies that you can start incorporating today to get ahead of the competition.
Strategy 1: Stay Consistent
To stay ahead of the competition, it's important to keep a consistent brand and message. There are two ways to approach this.
– First, stay authentic and true to your overarching goals
– And second, make sure everyone who speaks on behalf of your brand understands its mission and values
Try writing down your mission and sharing it with your company. See if your logo and your website are consistent with what your mission statement portrays. If not, make some tweaks and create templates to share your messaging with employees. This will help them stay consistent with your brand's messaging points.
Strategy 2: Find Your Purpose
It's important to find out what your company truly stands for and what your brand is saying about you. Typically, purpose-driven brands stand out from the crowd and are the brands that can quickly generate a loyal following.
To start figuring out your purpose, ask yourself a few questions: 
– Why are we here? 
– What is something we could change about the company?
– If we didn't exist, what would people be missing out on?
– Who isn't going to like our purpose? (make sure this isn't too big of a list)
Once you've answered these questions, think about how you can provide your customers value. Then, add that to your purpose.
Strategy 3: Involve Employees
Your business's employees are key to promoting your brand. After all, they're the experts on your brand.
So, if they're put off or confused by it, it's probably safe to say that your customers won't understand your brand either. 
To get employees involved, try articulating and defining what your brand means to your employees, see what their hang-ups are, engage them in your conversations and ask them questions around why they would or wouldn't purchase your product or service. 
Strategy 4: Develop a Content Marketing Plan
Heard the phrase 'content is king'? The statement definitely has some truth to it.
The more quality, helpful content you create the more your potential customers will begin to take notice in your brand. In fact, if you become a helpful source of information for a potential customer, your brand just might come to mind first when it's time for them to make a purchasing decision.
So, create relevant, educational content—not sales pitches. If a prospect or customer can trust that they'll learn from you, they'll keep coming back for more.
Strategy 5: Understand the Customer Journey
This is an important brand strategy that brands sometimes overlook. Customers are key to your success and the more you know about the customer journey, the better. 
Put yourself in the shoes of the customer and create a customer journey map to understand where people drop off, where they seem more interested and what part of the journey actually leads them to buy. This will help you attract more of the same customers and will help you see which ones are most engaged.
—
There are different brand strategies you can enact to strengthen your position in the market, but if you start with these five strategies, you'll be on the right track. 
Make sure you involve employees, define your mission and purpose, stay consistent, create helpful content and develop your understanding of your customers.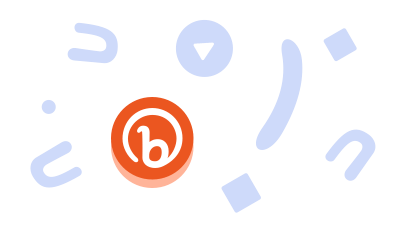 [EBOOK] HOW TO ACHIEVE BRAND CONSISTENCY
Download our free guide to learn what brand consistency is, why it's important & how to achieve it.
FREE DOWNLOAD