Are you in need of a YouTube URL shortener? If so, we've got some good news: You've come to the right place.
You can easily shorten your links for YouTube with Bitly to see who's clicking on your videos, share links in the comments and add links to your bio.
In this post, we'll tell you how you can shorten URLs for YouTube and provide examples of metrics in Bitly you can use to analyze how those links perform.
Why Should I Shorten My Links?
One way to lose out on clicks and engagement is by sharing long links with your audience. Shortening your links can help drastically improve your click-throughs and shares. Here's an overview of the benefits of shortening your links with Bitly.
You get 20+ Data Points on Every Bitly Link
With Bitly, you get more than 20 data points on every link you create, including the number of times that link has been clicked, location data and referral information.
As a content creator, this is critical to helping you understand engagement on your videos so you can optimize them and your promotional plan.
Short Links Look Better & Attract More Clicks
Most links are long, wordy and hard to read. Shortening them makes them easier to digest, giving you more room for the message you share with it.
You can also drive more clicks by connecting a custom domain to your account. This allows you to create branded links, like Nike's "swo.osh" links and BuzzFeed's "bzfd.it" links. The benefit of branded links is huge: they attract up to 34% more clicks than generic "bit.ly" links.
If you're an individual content creator, branded links are a great way to get your brand name out there. Every time someone sees one of your links, your brand gains an impression. And, each time one of your social posts containing a branded link gets shared, your brand recognition grows.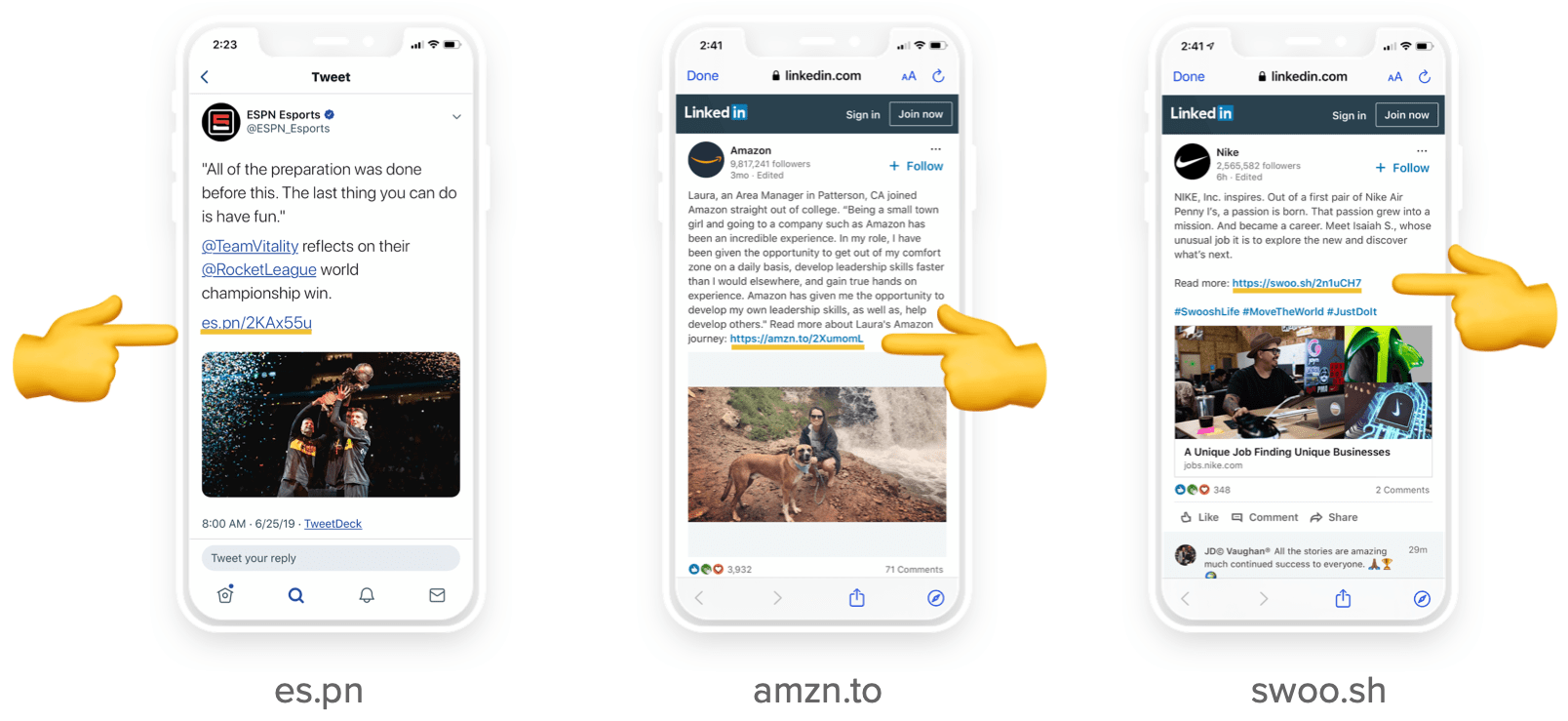 They're Optimized for Social Sharing
Social media is all about making it easy for people to access and share content. Shortening your YouTube URLs will allow you, and your audience, to easily click, copy and share your links.
Short links also take up less room in social posts, so you can include more links, fit your links into comments and include them in clickable annotations on your videos. They also help you save space in character-constrained places like your Instagram and Twitter bios, where you might want to feature links to your videos.
4 Steps to Creating Short Links
Now that we've gone over some of the benefits to shortening your links, let's walk you through how to get started creating them using Bitly!
Step 1 – Log in or Create an Account
First, head to Bitly.com and log in, or create an account.
Step 2 – Click the Big Orange Button
Once logged in, click the orange Create button in the top right corner of your dashboard.
Step 3 – Paste Your URL & Click Create
Paste your long URL into the box provided and click Create.
Step 4 – Copy Your URL & Share!
That's it! You've created a shortened YouTube URL. Click Copy to copy your URL to your clipboard.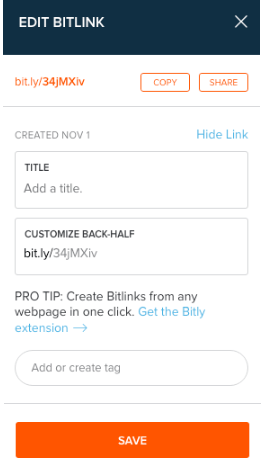 Now that you've shortened your YouTube URL, you can use it in comments, via social, in your bio or anywhere else to promote your YouTube videos.
And, since Bitly's metrics are updated in real-time, you can watch engagement on your links as it happens. Let's take a closer look at how to do that.
Link Metrics You Get Using Bitly
Now that you know how to create links in Bitly, let's take a look at the metrics you get on every one of your links.
Click Numbers & Time of Clicks
Not only will you see, in real-time, how many clicks each of your links attract, you'll also see when they were clicked. In Bitly, you get a breakdown of how many clicks you've got each day, by the hour.
Location Information
You also get geographic data on each of your links, so you can see where the people engaging with your content are located throughout the world.
Referrers
In addition to location information, you can see what sites are referring your links and where people are finding them.
Sometimes, it's not where you think! Discovering top drivers to your YouTube channel can help you leverage these channels to get in front of even more of your audience.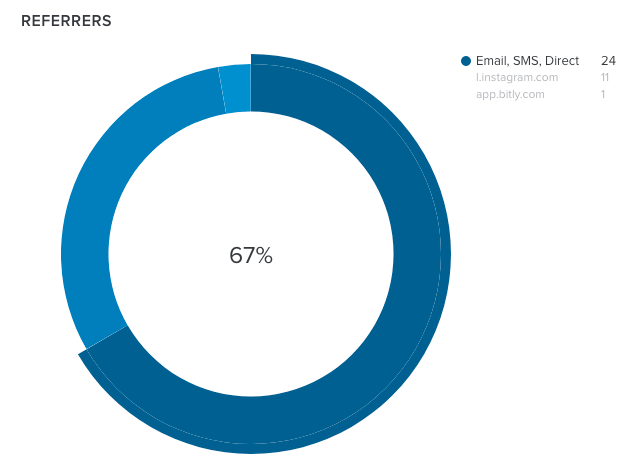 Wrapping it Up
Many YouTubers and content creators use Bitly to create short links that drive their communications forward. Ready to get started with Bitly? Create an account or log in and begin sharing powerful short links today.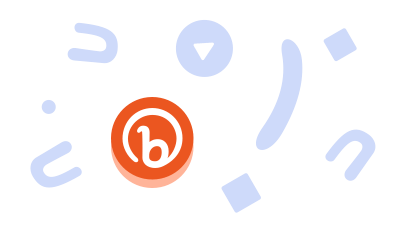 GET STARTED WITH BITLY
Sign up to create a new account, or log in and start sharing short, powerful links.
GET STARTED