Every month, there are millions of Bitlinks being created by marketers, influencers, and everyday consumers.
When you create a Bitlink, you're joining the Bitly Network – a network of approximately 4 billion influencers and followers that are actively using Bitly.
The Bitly Network is comprised of all the links being shared by free Bitly users. The engagement metrics from all these links, devices, and channels is a powerful asset for companies, especially if you're using branded links.
Things really get interesting if you're using Bitly Enterprise, because you can see what content is getting the most engagement – even if you're not the one sharing it.  
Auto-Branding: Increased Engagement, Increased Reach
Imagine if you could increase click-through rates by pretty much switching a few letters here and there. Well, that's exactly what happens when you use branded links. Our research has shown that, just by customizing the domains for your links, you can increase click-throughs by 34%.
When you use auto-branding, all of your links are branded automatically. That helps increase engagement across any channel where you're sharing a link and any channel your audience is sharing a link.
Whenever someone shares something from one of your owned web properties, the link is automatically branded. There are five major benefits to auto-branding:
1. Brand Awareness
Any time someone clicks a share button or creates a Bitlink to link to your content, the link is automatically branded.
2. Higher Engagement
Since branded links see a 34% increase in click-throughs, auto-branding helps ensure a higher engagement rate on the content your audience is sharing.
3. Comprehensive Analytics
You can measure any branded link right from your Bitly dashboard. So with auto-branding, you actually tap into the Bitly Network to see all the activity around your earned media.
4. A Complete View of Your Unique Visitors
When you use auto-branding to make sure that all of the links being shared across the Bitly Network are branded with your domain, you have insight across the entire Bitly Network. That means you can see the total unique visitors that are interacting with your content across every channel. This is an invaluable metric for brands trying to calculate the total reach of their owned digital properties and channels.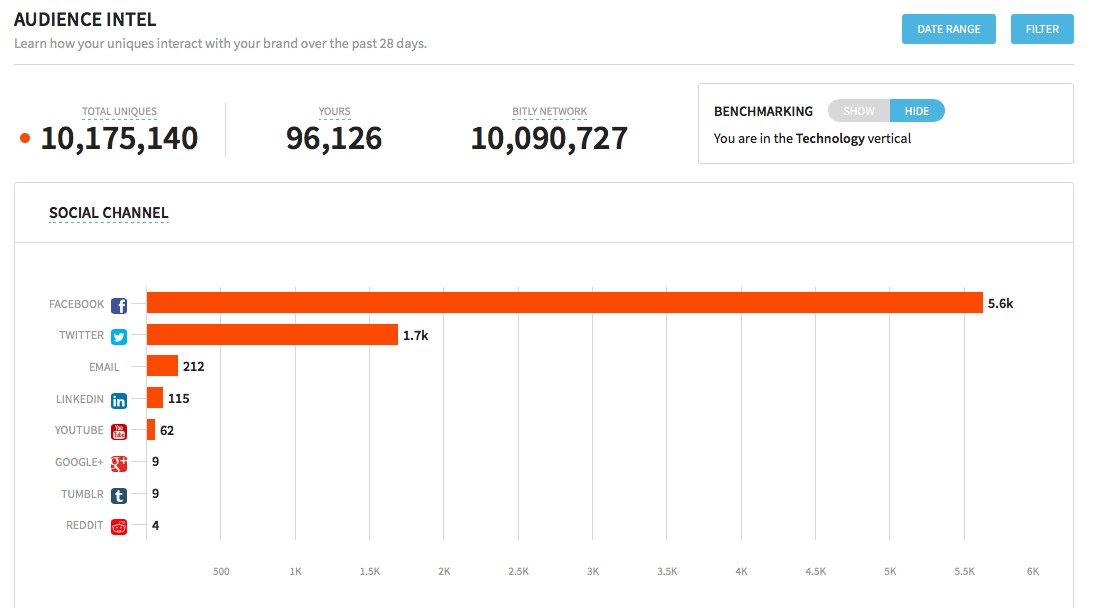 5. A Clear View of What Your Audience is Sharing the Most
When your links are auto-branded, they're all measurable. By combining auto-branding with the Bitly Network, brands can see which pieces of content, products, events, landing pages, microsites, and more are the most popular among their audience. You might even find popular content or products that your audience is clicking, but your social team isn't promoting.  
For example, this is an anonymous example from a well-known apparel brand. By digging into the brand's Bitly Network data , we can saw that the product page for "Bamboo Watches" is getting a lot of engagement. From there, the team can create a targeted campaign around the watches: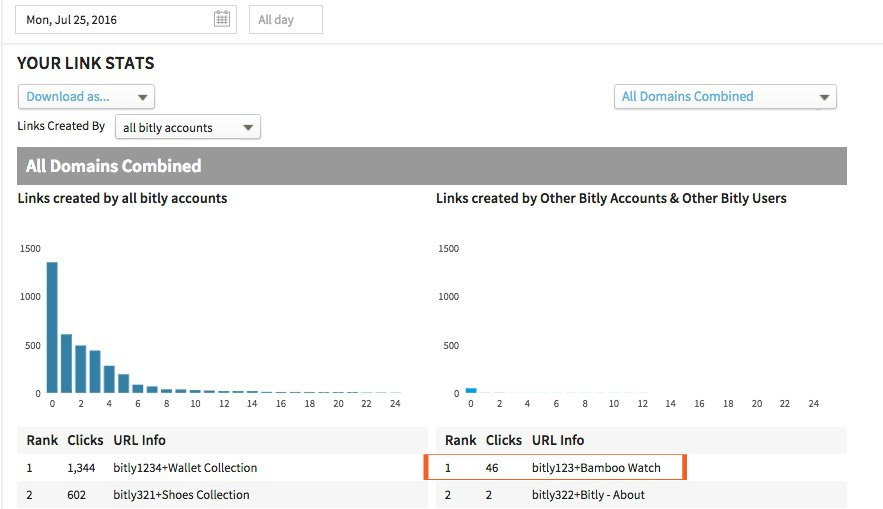 By digging deeper into the link in question, we can see that the data around this link – shared by one influential user –  shows that Facebook and Instagram are the driving channels to the page. The majority (95%) of the traffic is coming from Malaysia. This can inform future campaigns, investments, and even product development.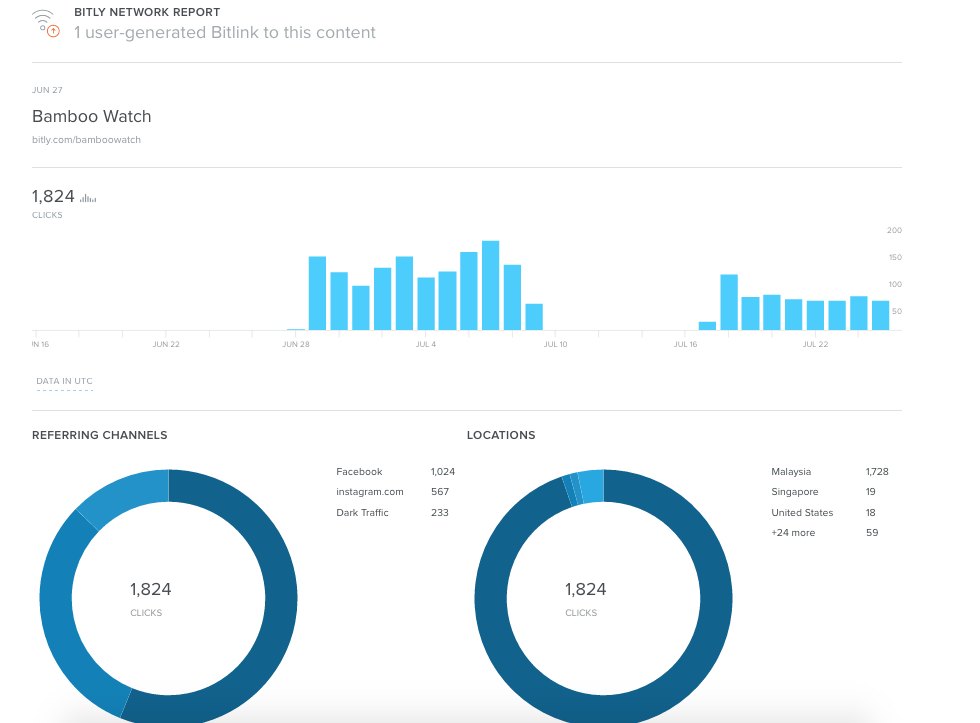 Again, this is all earned media. The Bitly Network is a measurement of all the links being shared to your content that your brand didn't promote.
Personalizing the Content
Knowing what your customers are sharing and clicking beyond what your internal teams are promoting can be a huge boon when it comes to crafting personalized marketing campaigns. Brands can use data from the Bitly Network and all those auto-branded links to gauge interest in certain content by location, time of day, device type, and more.  
The Bitly Network only gets more valuable as more links get created. Every time someone creates an auto-branded link to your content, you get a bump in brand awareness and you get additional insight into how your content is being consumed.
As brands shift to more targeted, strategic campaigns to build better customer experiences, the Bitly Network can help teams measure engagement across influencer networks and earned media. With the analytics from your auto-branded links, you can build the overview you need to personalize content, products, and the customer experience.
DEMO
Want to see what else Bitly Enterprise can do for branding, engagement, analytics and more?
Watch