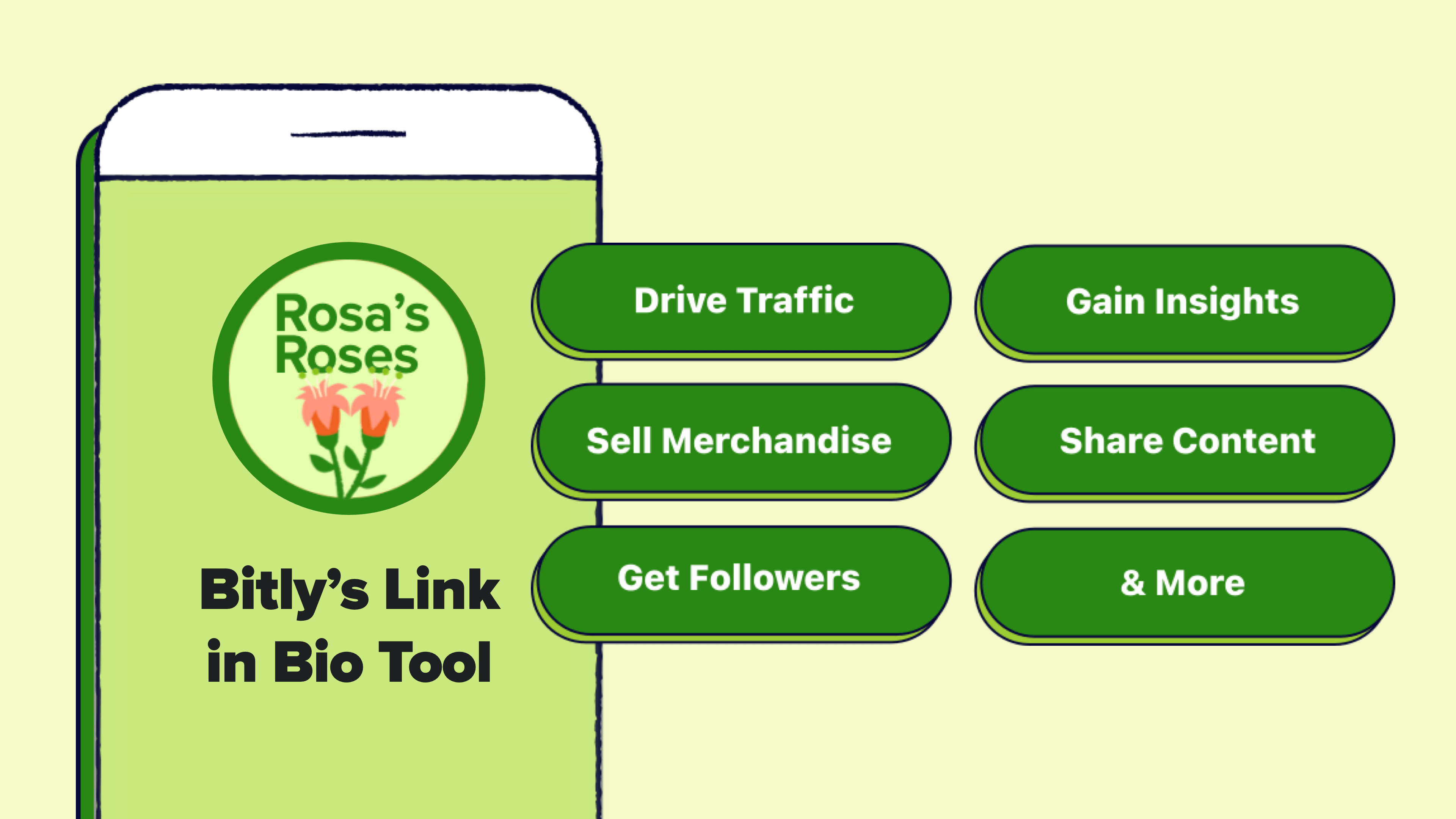 The Instagram social media platform showcases and shares images and hashtags, not URLs. A link can appear only in the user's bio and in Instagram stories. This guide explains how to add and use "link-in-bio" to this platform. Plus, discover expert tips to get the most out of a link-in-bio.
In this article, you'll learn:
What Does Link-in-bio Mean?
The phrase "link-in-bio" on Instagram means a clickable link to a website appears in the user's profile. Instagram users will often add "link-in-bio" to a post as a call to action (CTA), directing people to go to their bio and click on the link for more information.
Why Use Link-in-bio on Instagram?
Instagram doesn't allow people to add clickable links to their posts. Instead, people can have a single link in their bio. They use the link-in-bio as a gateway to share more information and additional links to promos, content, and more.
Many companies and influencers will direct you to their profile using the phrase "link-in-bio."
Unlike other social media platforms that let you share links in posts, you can add only a single link to your profile page on Instagram, so think carefully about where you want it to go. If you have a lot of products, services, or content that you want to promote, you'll want that link to be a custom landing page with links to multiple online destinations. Many tools provide this type of functionality such as Bitly Link-in-bio.
How to Find Link-in-bio on Instagram
On Instagram, a user's bio is on their profile page directly under their picture. A link-in-bio is the last line in the profile description. To view a bio on Instagram, tap their username—displayed above their post. This action will take you to their bio and the link in bio URL.
How to Put a Link in Your Instagram Bio
Instagram users can add a link to bio in just a few easy steps. Visit your account info on Instagram, edit your account, add a URL, and save.
When you add the link to your bio and include the phrase "link-in-bio" in a post, you're directing your followers to an exact landing page. Make sure the page is easy to navigate and user-friendly. Create a link-in-bio for your personal or professional Instagram by following these steps:
1. Open your Instagram app on your mobile device.
2. Go straight to your profile page by tapping the small circular profile icon on the bottom right.
3. Tap Edit Profile at the top of your screen.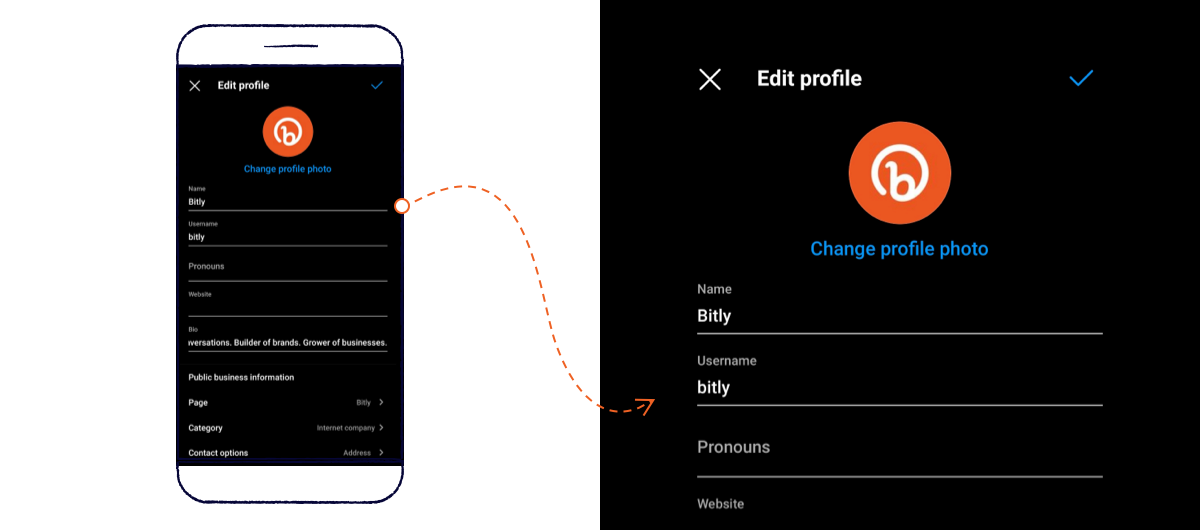 4. Tap Website and insert your clickable link. Note: There's no need to include https:// in the address.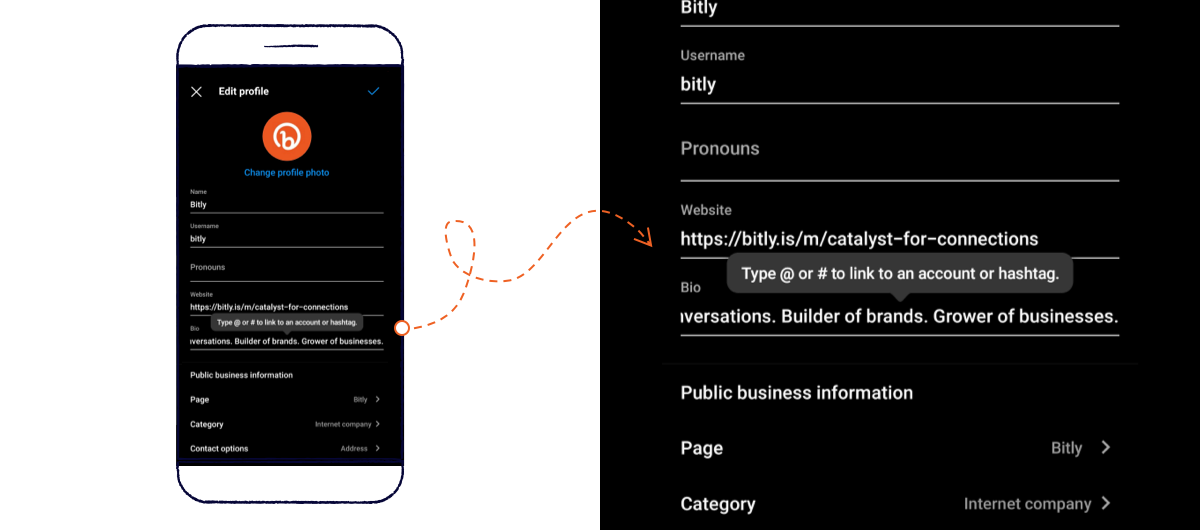 5. Tap Done to save the changes to your bio and preview your link on your profile!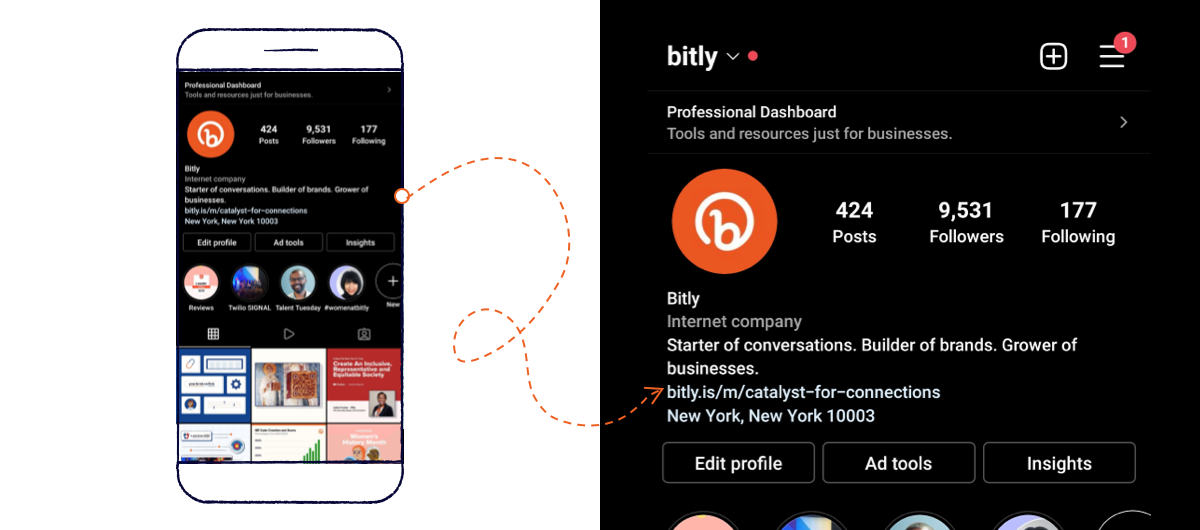 8 Ways to Use Your Link-in-bio on Instagram
Some ways to use a link-in-bio on Instagram are to promote and invite followers to access more content. Promotional ideas include contests, sale details, and free trials. You can also use a link-in-bio to direct people to videos and podcasts.
Try these ideas to get the most out of your link-in-bio on Instagram:
1. Promote a Product Launch: The link-in-bio is a great tool for announcing a new product or service. When you share the product details in a post and add the "link-in-bio" phrase, make sure the link will take visitors to a site that provides information about the product or service. You also should include pricing information.
2. Tell Your Story: Since Instagram limits the number of characters you can use to describe yourself in the bio, point the link-in-bio to your company's "About" page. When followers click this link, they'll be able to learn more about your offerings and brand.
3. Give Away Free Samples: People like to get something for free, whether it's something they have to sign up for or a contest. Use the link-in-bio to point followers to a page where they add their email to enter a contest or get a free sample. You can use those email addresses for future marketing efforts. Hosting contests on Instagram is an excellent way to find new followers and delight existing ones.
4. Create a Central Hub for What You Promote: One way to make the most of the link-in-bio is to have it direct followers to a landing page with links to what you promote on Instagram. Jenn Herman, a social media consultant, speaker, and Instagram expert, suggests having the link-in-bio point to a dedicated landing page on your website.
"This page should be clean and simple, void of popups, sidebars, or distractions. It should have a list of options for what you normally promote on Instagram. They can be text buttons, images, or some other means to indicate options. If you normally promote your blog, your three product genres, and your Facebook group, then these are the five options on this landing page," explains Herman. "This page works because you now retain all this traffic and can use Google Analytics to measure audience behavior and understand visitor behavior after landing on that page. Plus, now that you own all that traffic, if your pixel is loaded on your site or page, you can use that traffic for retargeting with Instagram ads! It's a win-win!"
5. Add a Link to Your Promotions: Instagram can be a powerful marketing tool, especially when you want to get the word out about upcoming or current promotions. Whatever page you specify for the link-in-bio, include a link on that page that will point them to the sale. You can also share promo codes on the posts to encourage people to visit the link-in-bio and ultimately boost sales.
6. Invite People to Access More of Your Content: Social media and marketing strategies include multiple types of media assets such as blog posts, videos, and podcasts. Use the link-in-bio to direct people to all of your content and create a page that pulls and lists the most recent assets from your blog, articles, podcast, and videos. Be sure to highlight content that you've mentioned in Instagram posts, so people can easily find what they want to read.
7. Direct Instagram Users to Your Top-selling Goods: Use the link-in-bio to direct people to a custom landing page that includes links to your best-selling items. When followers see something they want on Instagram, they want to get to it quickly by clicking the link-in-bio. They don't want to open up a browser and search to find the product they want to buy. Be sure to highlight an interesting or especially useful product that will excite people, so they will be inclined to browse your site and look at other things you sell. Remember, browsing through products on your site should be intuitive and seamless.
8. Garner Support for a Cause: Businesses and nonprofits have causes they work with and like to support. You can use the link-in-bio to take people to a page where they can make a donation or learn more about the cause and why you support it.
Link-in-bio Best Practices
The best practices for the link-in-bio center on this goal: You need to make the most of the one link you have on Instagram. Experts agree that one way to do that is to include your brand in your link-in-bio. Having a long link or one that doesn't relate to you or your company can be a turnoff.
Understanding where the traffic to your site comes from is key to knowing if your marketing efforts are working. Think about how you're going to track your traffic when creating a link-in-bio. Instagram expert Herman advises, "You should ideally use a unique link for your Instagram profile: a link that you only use on Instagram and isn't shared anywhere else. It's difficult to track traffic from Instagram. You want a unique link that you know if someone clicked on, it came from Instagram."
You'll want to use a single branded link and keep it simple. As noted, you don't need to include https:// or http:// in the address for it to work. Be sure the link is short and has your brand name in the URL. If not, people might view the link as spam and hesitate to click on it. If you have a long URL, you can use a link management tool to shorten it or to create a vanity URL. There are many other benefits to using a link management tool, like having the ability to track performance.
Herman concurs, "Use a trackable link like bit.ly to ensure you have accurate data on the link performance. Although Instagram tells you how many clicks you get on your links, the data isn't always up to the minute accurate and may not capture all the details."
While you can always edit, change, or remove the link-in-bio to promote different pages, it's much more efficient and effective to create a branded landing page with multiple destinations. You can use a tool designed to work with social media sites like Instagram to create a clean landing page that has links to the website pages you want to share.
Link-in-bio FAQs
Here are a few other commonly asked questions and troubleshooting tips to use when working with a link-in-bio.
Can anyone add a link-in-bio on Instagram?
Yes, if you have an Instagram account, you can add a website as a link-in-bio. You need access to the account page to add/change a URL. You don't need to be a verified account or have a certain number of followers anymore.
How to share a link-in-bio on Instagram
Once you add a URL, you can add the phrase "link-in-bio" to a post. This phrase directs people to click on your bio page to get more information about what you're sharing.
Are links in Instagram bios safe?
Instagram has tight restrictions on the types of links you can add to a bio. This tactic helps ensure that they are safe to click. You can add links to a website, blog, contest/sales page, coupons, and videos (YouTube, Vimeo, etc.)
Do links in your Instagram bio drive traffic?
A link-in-bio can drive traffic, but there's no guarantee that it will. That's why it's important to use a link management tool to monitor performance.
Why is there only one link in the Instagram bio?
Instagram allows users to add only a single link to their bio. They can, however, also add other Instagram users to follow in their bio. Instagram does allow users to add links to their Instagram stories.
How do I see who clicked on my link-in-bio on Instagram?
You can't see who clicked on a link-in-bio. If you have a professional Instagram account, you can see how many people clicked on the link-in-bio using Instagram Insights.
If you use a social media analytics tool like Bitly, you can see the location of clicks by city or country.
Here's how to see who clicks on a link in bio using Instagram Insights:
Go to your account page, and click the three lines (hamburger menu) in the top right corner.
Click Insights from the drop-down menu.
Click the Activity tab to see website clicks.
Why can't I click the link-in-bio on Instagram?
There could be a few reasons why you can't click the link-in-bio. You'll need to do some troubleshooting. First, check that you have the latest version of Instagram. Next, check that the URL you added to the website section in your bio is correct.
If those steps don't work, you'll need to verify that you're linking to an approved URL. Instagram has strict rules about the types of links it will support on its site.
Easily Create a Branded Link-in-bio for Your Instagram Account
Use Bitly Link-in-bio to make the most of your allotted link in your Instagram bio. Once you create your Link-in-bio using a custom URL, simply add links to all the content your customers want. Bitly automatically turns those links into a microsite that visitors will see when they click on your Instagram Link-in-bio. Then, sit back and let those links help you get more views, leads, sales, or subscribers.
Bitly Link-in-bio is so easy to use. You can edit buttons, change links and reorder them with just a few clicks. You can even choose a GIF as your background or profile image—no coding or technical skills are necessary. Best of all, you'll be able to track all your links in one place with Bitly's analytics dashboard.
You can extend the reach of your social media links and drive more traffic to your website with a custom URL from Bitly. We specialize in helping your business stand out with branded links that drive 34% more clicks than non-branded links. That's why some of the most recognizable brands in the world love Bitly. We make it easy to turn links into powerful marketing tools. Discover what Bitly can do for you.