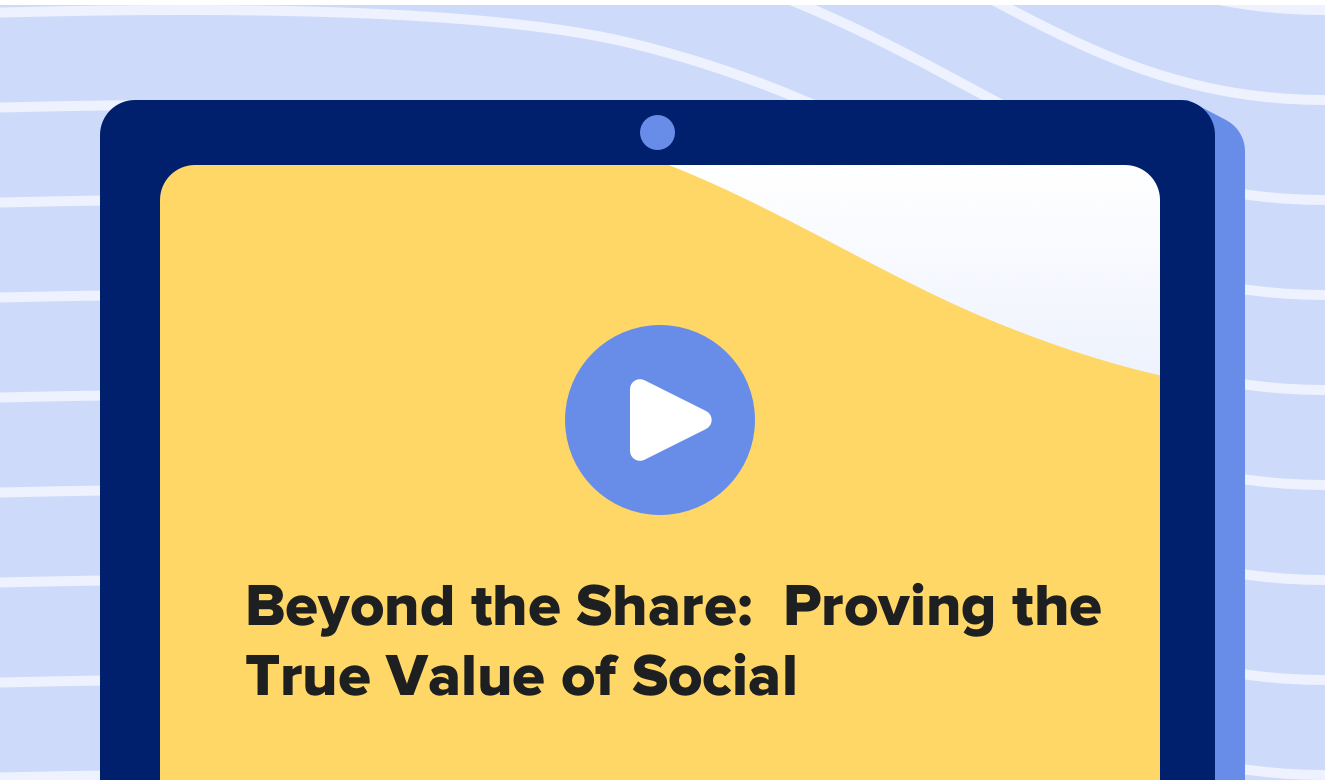 If you look at some of the most recent data for social media marketing, the stats aren't great.
According to The CMO Survey, nearly half (40%) of marketing execs say that social media is "under-performing" when it comes to firm performance. Faith in social is still strong, though. In five years, social media is expected to make up about 20% of the typical marketing budget.
The real question is: how do you prove the value beyond the share?
Well, we decided to host a webinar with our friends from Simply Measured to answer that question once and for all! In "Beyond the Share: Proving the True Value of Social," you'll learn:
The Landscape of Social Metrics Today
The Reporting Structure of Social Teams
How to Really Prove Social ROI
The Future of Social Value