This article was published on July 14, 2017 and updated on November 30, 2018.
For the longest time, there was no way of adding links on Snapchat. The only way you could add a link to Snapchat would be to type it in as text and have a follower take a screenshot of it. Even then, it wasn't be clickable.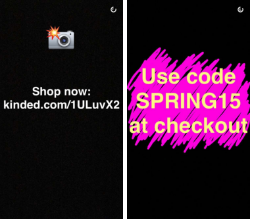 Not allowing links was Snapchat's way of building walled gardens, ensuring users would stay engaged scrolling through photos and videos within the platform. Now, it's clear the app is headed in the direction of making social commerce more widely accessible for all users. So to help you make the most of this feature, we put together a step-by-step guide on how to add links to Snapchat:
How to Add Links to Snapchat
Step 1 –
Make sure you have the latest version of Snapchat. In order to send and receive links, you need to have the most updated version of Snapchat.
Step 2 –
Take your snap. The paperclip doesn't show up until after you take a photo or record a video, so don't be alarmed if you can't add a link right away.
Step 3 –
Look for the paperclip on the right-hand-side toolbar.
Step 4 –
Tap on the paperclip and a new screen with a field for a URL will pop up. Type in the URL you'd like to link to.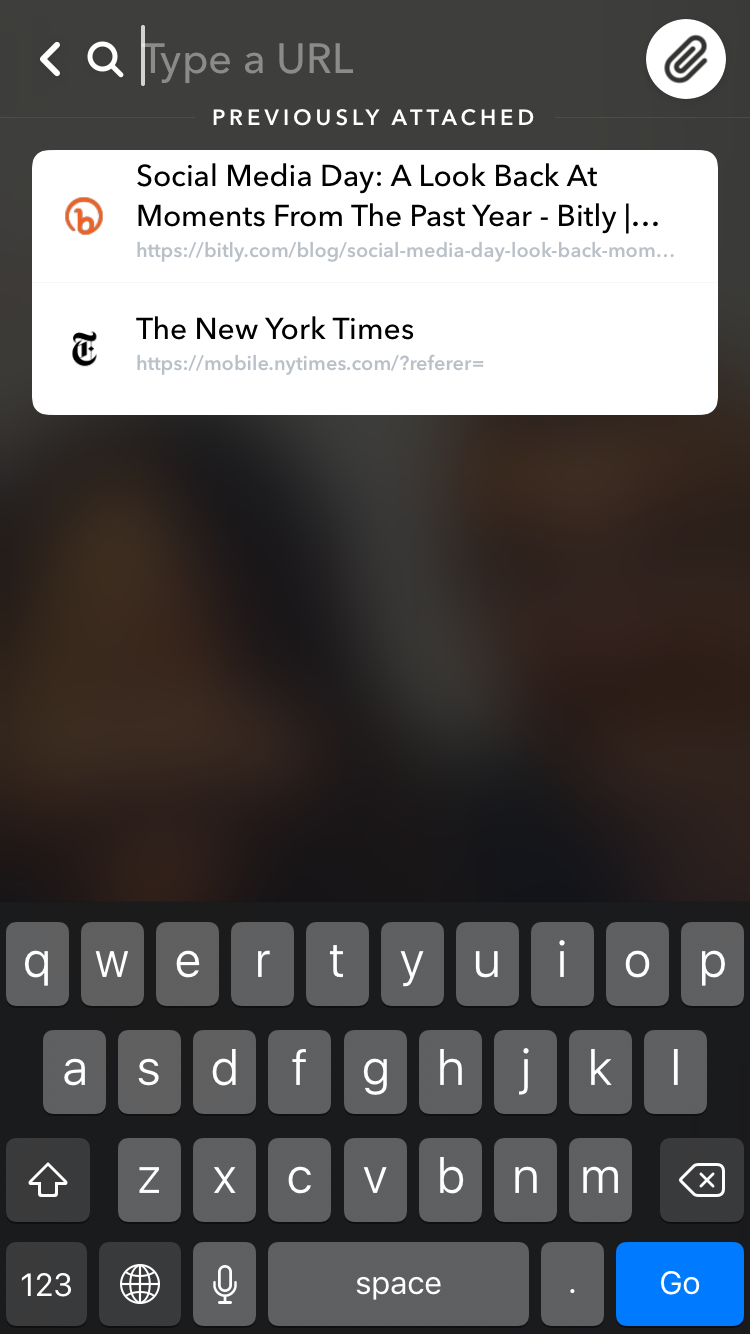 Step 5 –
A preview will load. Look for the "Attach to Snap" button at the bottom of the screen and click it.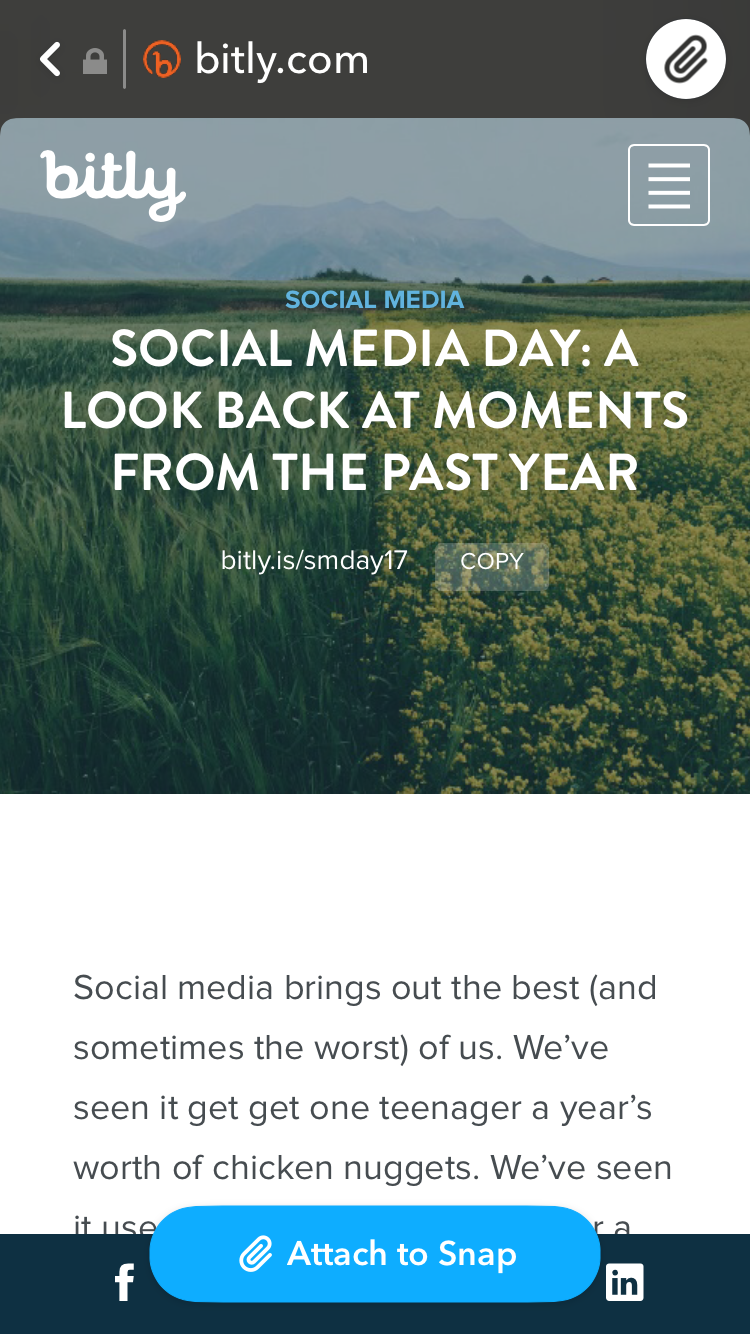 Step 6 –
Click the send arrow and your link will appear when the snap is sent to your friends.
Step 7 –
To open a link in a snap you receive, simply swipe up. You'll see an arrow with a CTA at the bottom of the snap.
Brands have more control by adding links on Snapchat. Even though (like Facebook), the links will bring users to an in-app browser, marketers can choose where their followers go after seeing a snap. They can drive users back to the home page, to a specific product page, or to a demo page—so definitely try the Snapchat swipe up link and see how it works for you.
The more links we get on social platforms, the more we can see. Because every swipe, tap, and click is a link that tells the greater narrative of where your customers are engaging, when they're engaging, and why. Each link helps you understand your audience better and helps you gain control of your customer experience.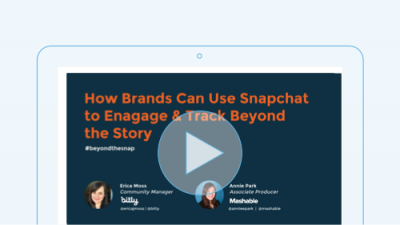 WEBINAR
Early Snapchat adopter, Mashable, shares how they've built a highly engaged community that keeps on coming back.
WATCH