By now you've probably heard that the Google URL shortener, goo.gl, shut down at the end of March 2019. You're also probably on the hunt for alternatives. That's where we can help. Plenty of goo.gl users have migrated to Bitly since Google announced the closing of their URL shortener, and there is no shortage of reasons as to why.
Why is the Google URL shortener shutting down &

how does this impact goo.gl users?
Before we dive into why Bitly is the best alternative to goo.gl, let's address why the URL shortener is shutting down. Google first introduced goo.gl about a decade ago. Today, its focus has shifted from its URL shortener to Firebase, a mobile development platform.
One feature among Firebase's network of features—"Dynamic Links"—allows developers more flexibility with mobile deep-linking. It's important to note: Neither Firebase or its Dynamic Links feature is a URL shortener or link management platform, so you won't be able to use them to create short links or to house your goo.gl links.
To manage the transition to Firebase, Google announced the following:
"You will be able to view your analytics data and download your short link information in csv format … until March 30, 2019, when we will discontinue goo.gl. Previously created links will continue to redirect to their intended destination."
Reasons goo.gl users choose Bitly
OK, so we're biased. We love our product and believe it's the best on the market. But we're not the only ones. In fact, two-thirds of the Fortune 500 trust us with their links, as well as many other businesses of all sizes. Google even recommended us as an alternative. For a feature-by-feature comparison of goo.gl and Bitly, take a look at this post.
Here's a recap.
Some of the goo.gl features you'd still be getting with Bitly
– Dashboard
– Strong analytics
– Hide links
– Unique short URLs
– Reliability + speed
– Integration into Google Campaign URL Builder
Additional perks to moving to Bitly
– Enhanced Analytics: Analyze your cross-channel performance in real-time
– Integrations: Integrate into your workflow and existing tech stack
– Branding: Amplify your brand through consistent recognizable links across channels

More than a decade of experience
When Bitly started back in 2008, most people used link shortening to turn long URLs into short links so they could fit them into Tweets, which at the time had a limit of 140 characters.

Today, this is less of a concern since Twitter's character count is double what it used to be and platforms like Facebook and LinkedIn allow users to remove URLs from their post copy once they've generated a preview. So as needs have changed, so have URL shorteners.

In our 10+ years of business, our short links have been powerful assets for marketing and customer service teams alike, helping companies extend their brands, acquire new business, and make meaningful connections with their customers. Our experience has helped us form the product we offer today, which is why we not only offer the features that goo.gl offered its users but so much more.
Ready to make the move from goo.gl to Bitly?
If you're ready to get started with Bitly, check out our plans. Interested in our Enterprise plan? Fill out this form and a member of our team will get in touch. We'll be happy to answer your questions and help you decide if Bitly is a good fit for you and your business.
You can also check out the two resources below to learn more:
– See a feature-by-feature breakdown of goo.gl v. Bitly
– Learn about two must-have campaign tracking tools: Google Campaign URL Builder + Bitly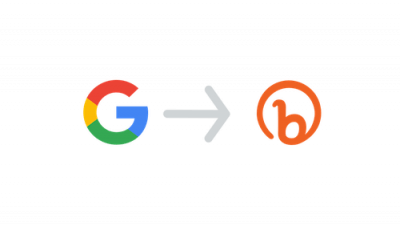 GET STARTED WITH BITLY
Learn how Bitly Enterprise can help your business reach its goals.
Learn more