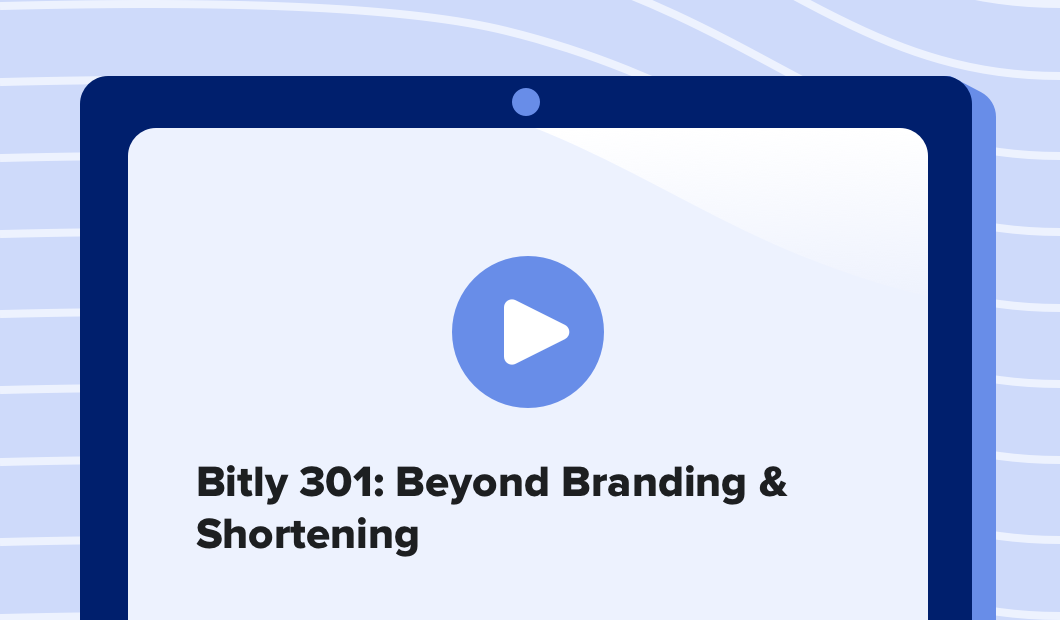 You know that Bitly is the best way to shorten your links. You might have a branded domain that you use to boost engagement and build brand awareness across different channels. But did you know that you can use Bitly to track if a prospect opens your email? Or if someone clicks a button on your website? Or if an influencer is driving traffic to a landing page?
There are a million different ways Bitly can help you get more visibility into your marketing efforts. We've gathered the use cases from entrepreneurs, small businesses, nonprofits, and enterprises alike to show you all those possibilities with real-world examples.
Download the recording of "Bitly 301: Beyond Shortening & Branding" to see how:
– A music service uses Bitly to track in-app notifications
– A photographer checks to see if people are opening his emails
– A major retail brand compares different channels in one dashboard
– How brands track results from YouTube, iTunes, and App Stores with Bitly
Whether you're a free user or Bitly Enterprise user, we've developed Bitly 301 to give you ideas for how to incorporate Bitly into your day-to-day data work – and hopefully save you from hopping in and out of different platforms and spreadsheets all day long.