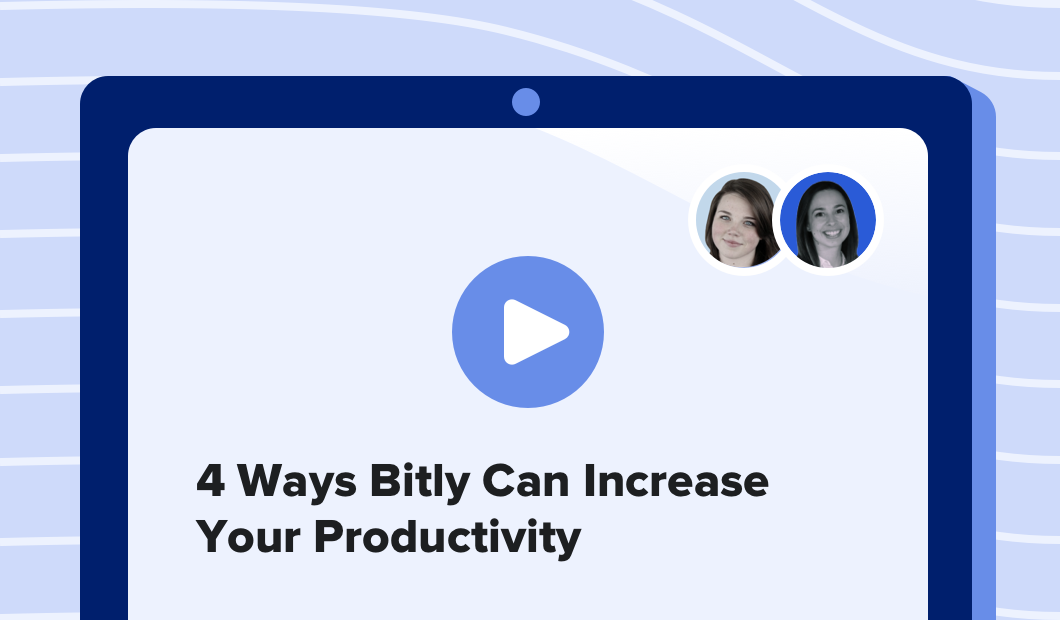 Whether you want to shorten and brand links from spreadsheets, other applications, directly from your website, or on the go, Bitly can work anywhere you do. Join our team for a step by step instruction of the different ways you can save time and be more productive by shortening, branding, sharing and tracking your links from the various places and ways you work.
Watch our on-demand webinar to learn how to:
✅ Shorten links in bulk from spreadsheets
✅ Integrate with other applications
✅ Use the Chrome browser extension
✅ Shorten and brand using the Bitly mobile app
Stay focused in your desired workflow. Use Bitly to shorten, brand, share and track your links from where and how you want to work.