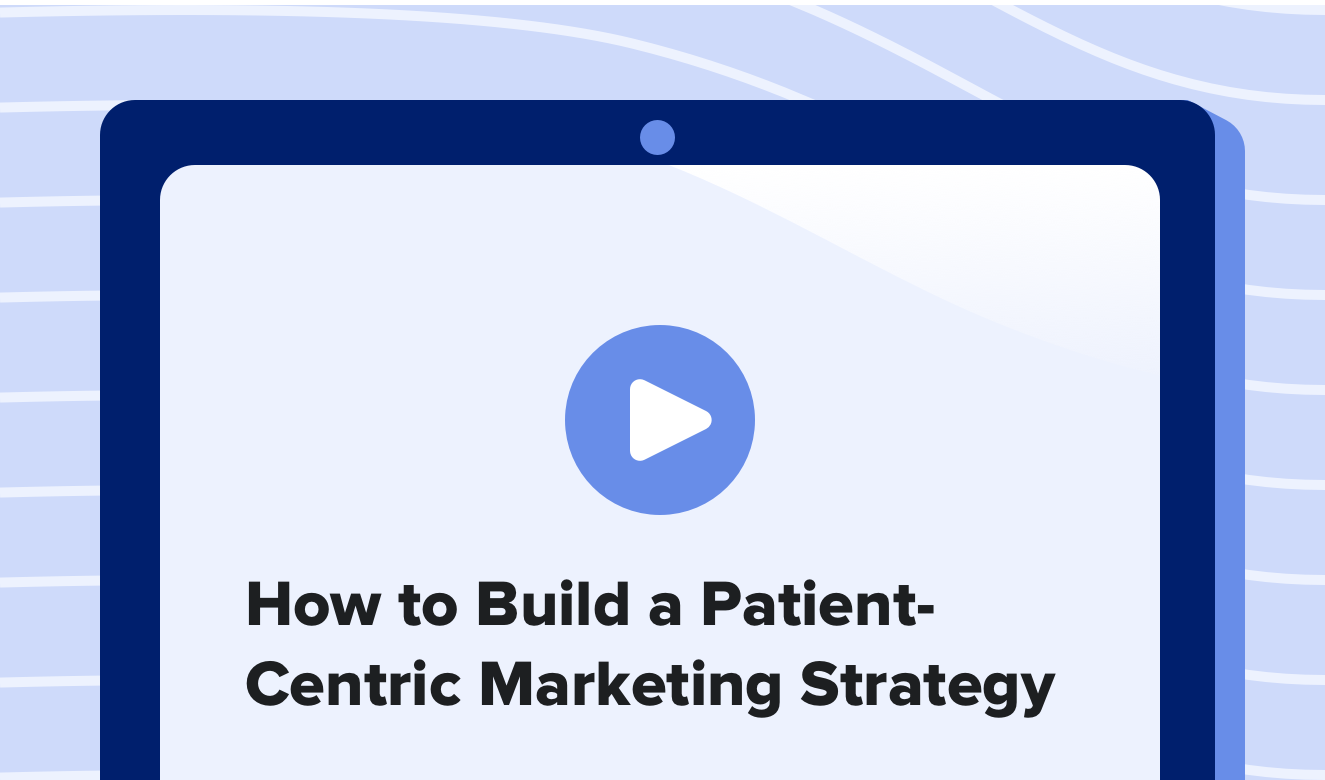 In today's digital age, where seamless, personalized experiences are the norm, healthcare is often left looking unintuitive and inaccessible.
Nearly half of all consumers expect a web page to load in two seconds or less. But when you stack this up to healthcare stats, there's a clear gap. People in the U.S. have to wait an average of three weeks for an appointment and, when they show up, 30 minutes to see a doctor.
That's why a growing number of healthcare marketers are turning to patient-centric marketing. Marketers are looking for ways to put patients first and tailor experiences based on health needs and goals. Surveys also show that a majority of hospitals have set "patient experience and satisfaction" as their priority for the next few years.
But how do you personalize the experience in an industry that is heavily regulated and jargon-filled?
In this recording, you'll learn more about what patient-centric marketing looks like and how you can build your own program.
We talk about:
How to build trust, engagement, and retention through patient-centric marketing strategies
How to track and measure ROI on patient-centric marketing campaigns
Examples of how leading healthcare providers and practitioners win at personalization
Where patient-centric marketing is headed in 2017