Branding
Turn your links into brand assets
Build links that are more readable, trustworthy and likely to be clicked.
Create custom domains, and replace "bit.ly" with your own brand name
Customize link back-halves (often called "URL slugs") so people know where you're sending them
Automatically brand links with your custom domain whenever someone shortens a long URL using Bitly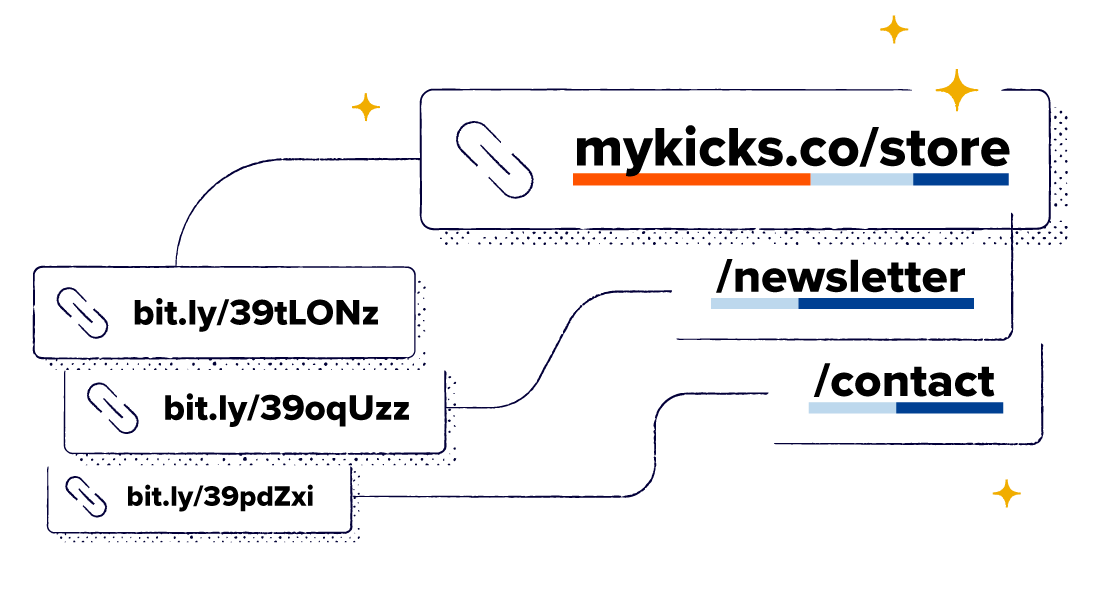 SMS & Customer Engagement
Get more engagement with your customer text notifications
Use branded short links to personalize 1:1 messages to customers and prospects.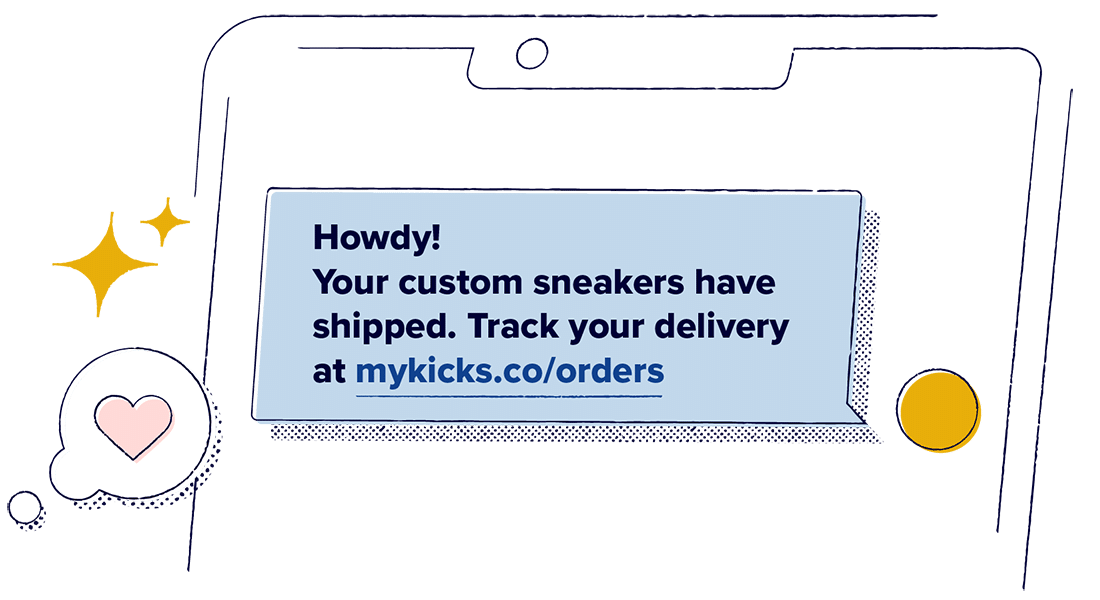 Create custom domains and link back-halves to show customers they're from a trusted source
Securely shorten links so they don't take up valuable character count
Use Bitly's API to programmatically generate millions of short branded links per day
Campaign Management
All your links in one place
Aggregate, manage, and track all of your links from a single, centralized location.
Create, manage, and track marketing campaigns from email and social media, to digital ads and offline media, all in one place
Build UTM parameters and create links in bulk for marketing channels and campaigns, all at once
View performance across paid, earned and owned channels, down to city-level and organic shares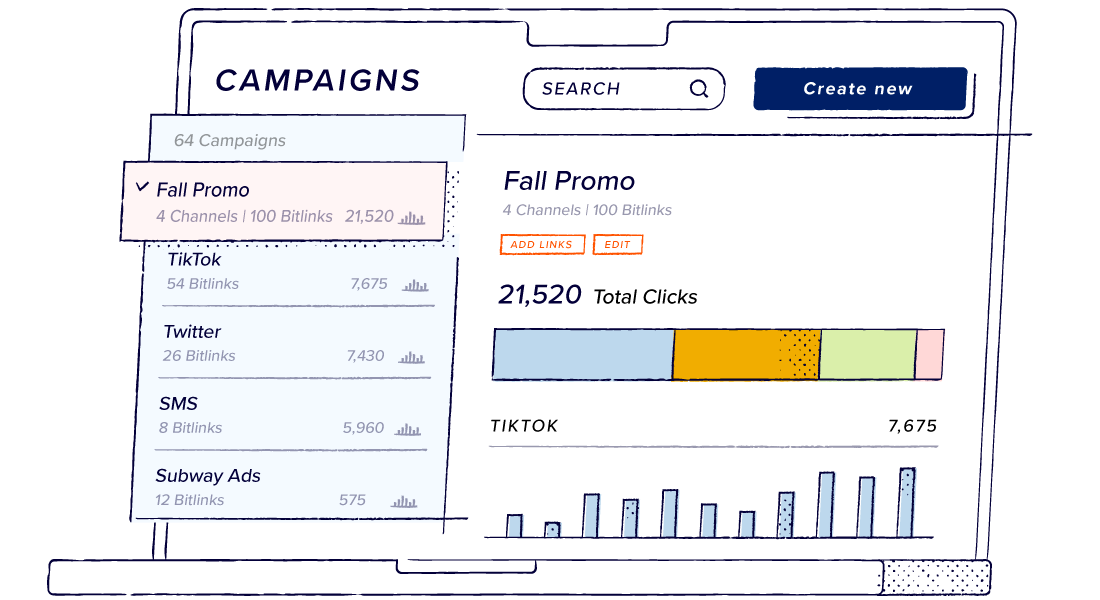 Link Management
Stay flexible and agile
Organize, configure, and edit links to grow with your audience.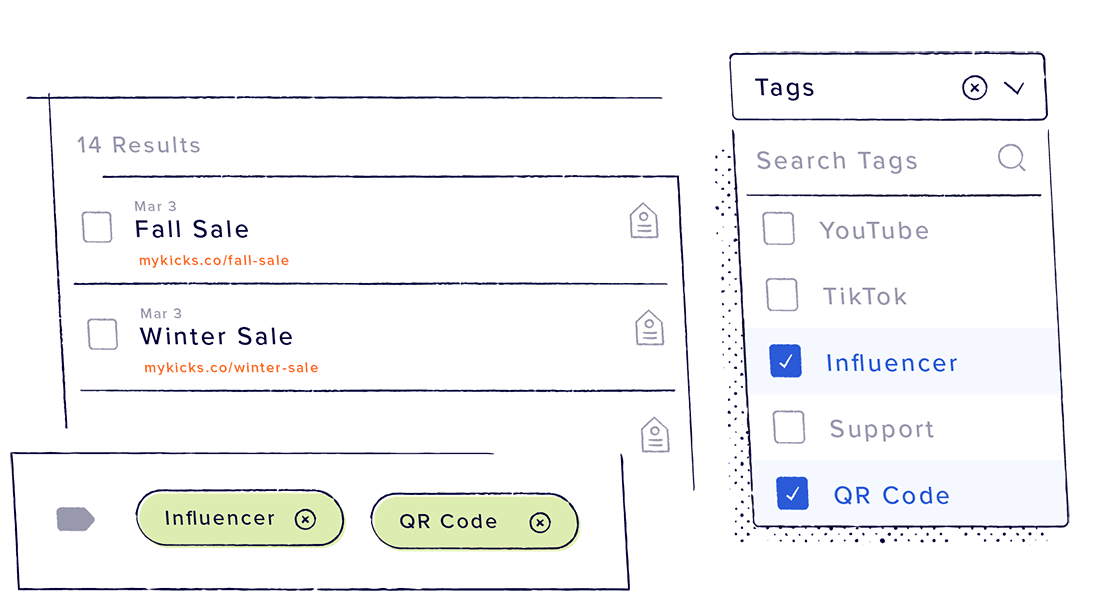 Use tags to organize links and make searching easy. Track channels you share them on, as well as configure them for marketing campaigns
Search and browse existing links by name and date or further filter them by tags, custom branding, or hidden links
Assign and redirect a new URL to any of your links, including QR Codes, to correct a destination error, update a destination, or expire old links
Marketing Reporting & Analytics
Understand what's resonating with your audience
Capture data with every click; make smarter decisions about which content and platforms to focus your efforts and dollars on.
Track organic shares across earned media, including links other Bitly users create that point to your content
Get insights down to the local city-level to see what content your audience is excited about
Export click data into other analytics for ad-hoc reporting and deeper analysis on your audiences and content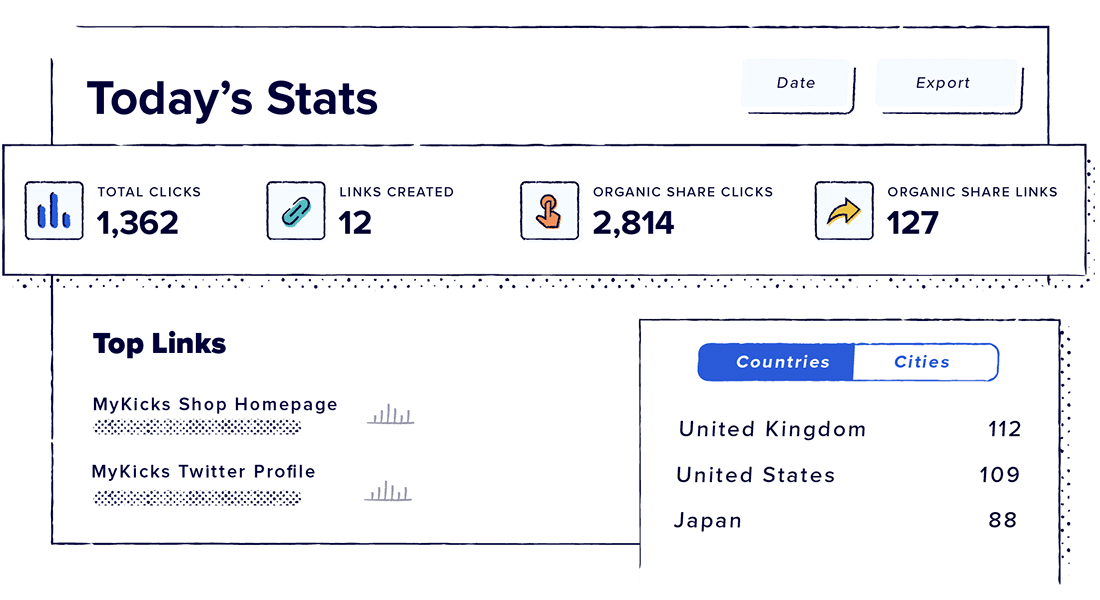 What Bitly customers are saying

The more I use Bitly, the more valuable it becomes to me. It cuts my time down because it saves all my information, and it gives me insight into which links are most popular and have the most clicks.
Mary H. – YouTube Influencer

Bitly helps me customize and shorten my URLs so that marketing campaigns are totally effective. What I like most is that we can route and redirect our visits according to the country, the device, the IP ranges and the type of connection. Its analytical panel is easy to understand and provides us with statistics and precise metrics, along with graphics to segment and reach our target audience.
Evan B. – SEO/SEM Search Engine Specialist, Vodafone

My Bitly customer support agent is always a click away and has always gone the extra mile to ensure I fully understand the product and also provides best practices, tips and tricks to utilize Bitly in a smarter, more efficient way.
Evan G. – Enterprise Customer

It's simple and quick to shorten links no matter how many URLs are being worked on and branding them to suit our company standards helps attract customers and clicks.
Joyce B. – Software Engineer

Bitly has enabled us to build trust with clients by giving them branded short links that carry the main message of the link and that carries our brand. Bitly also gives us data analytics on who is clicking our links which helps us carry the clients forward in the advertising process.
Thankdeka M. – Project Manager
Loved by big and small brands everywhere