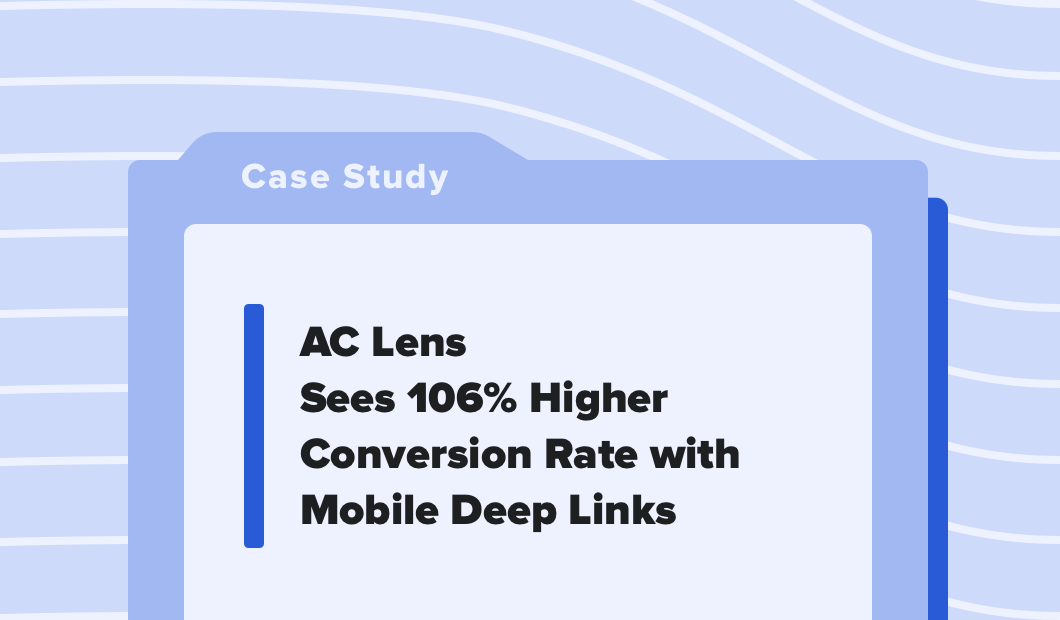 AC Lens, one of the largest online full-service eyewear supply companies, wanted to roll out SMS campaigns to its customers to help make ordering contact lenses as simple as clicking a link.
By using Bitly's mobile deep links and integrating with their Twilio platform, AC Lens was able to broadcast text messages with personalized links to their customers. As a result, they:
Saved precious character count in SMS messages, leaving more room for branded messaging
Have seen a 106% higher conversion rate on SMS compared to email
Want to learn more? Download the full customer study to learn how AC Lens leveraged Bitly to create a more engaging customer experience.